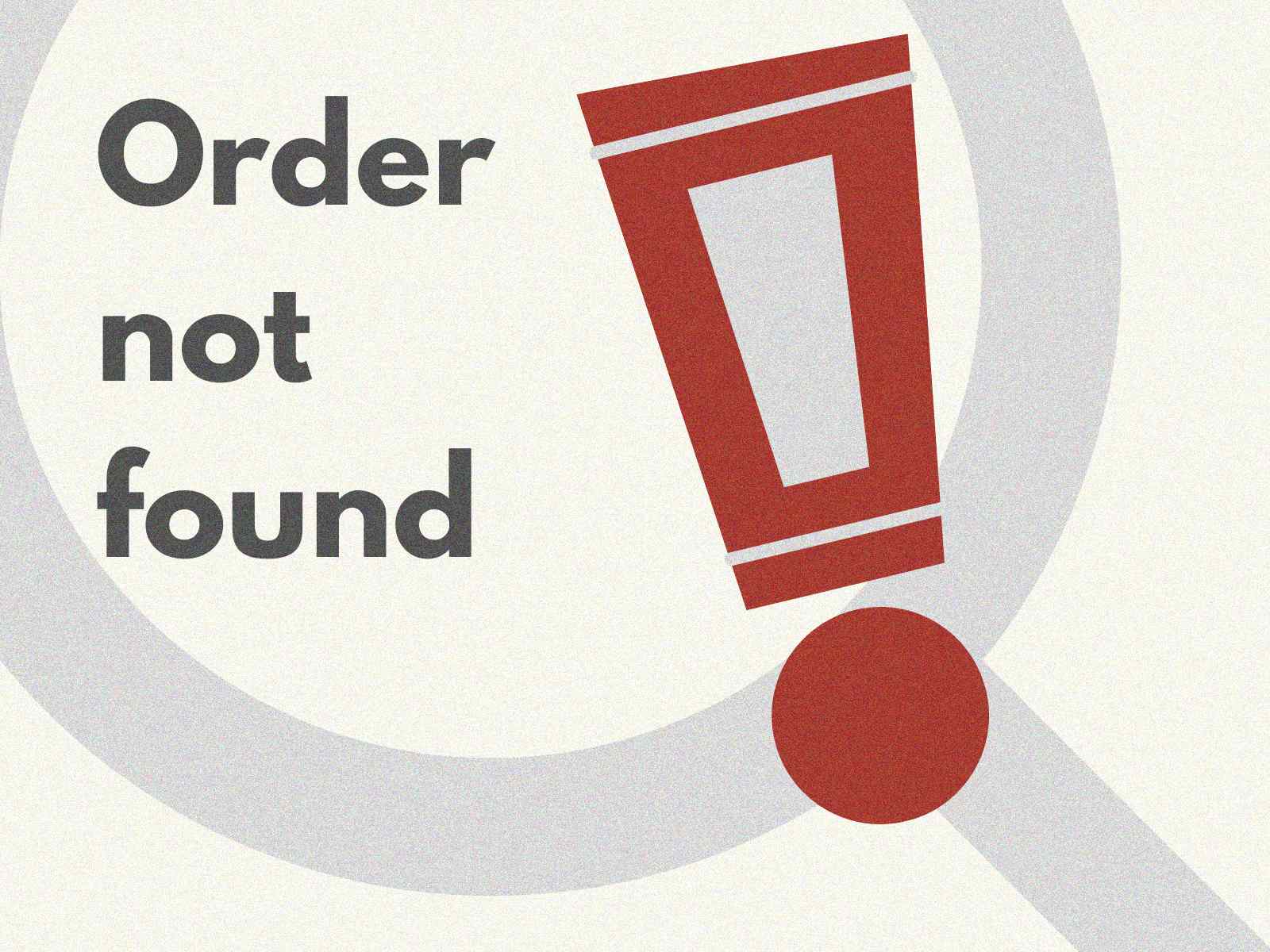 1. Order not fulfilled
 Many shoppers and merchants, when they see this, conclude that the tracking page doesn't work, but this is not the case. The first primary condition to track a parcel shipping status is that orders must be fulfilled. None of the tracking systems can track status if an order is unfulfilled and without a tracking number assigned from its courier. 
Simply go to your Store Admin => Orders tab => Unfulfilled orders => Mark as fulfilled. Find more details in this section of the official Shopify Help Center to learn more about orders fulfillment.



Latest update: Order Tracking by Omega will automatically sync all orders that are placed under these two statuses "Ordered => Order Packed" instead of "order not found". Online buyers will be well informed that their item is in process. This feature effectively helps to reduce customer anxiety. But once the order is switched to "fulfilled" mode, the app will update the shipping details correctly according to the courier data.
2. Incorrect shipment data 
 Irregularly, you might run into trouble with erroneous data processed by fulfillment partners. The most common case is they return data to your store admin with the correct tracking number but wrong courier name or vice versa. Many tracking tools are worse off with this error and fail to track. In case you notice there is any conflict in tracking information of your clients' orders, please quickly contact your fulfillment partners/apps to request them to fix the glitch. 
Latest update: Omega Order Tracking automatically detects the correct carrier based on the tracking code. The advanced feature will be released soon that will somehow resolve the glitch from the fulfillment side. 
3. Courier not supported
 The app only can track delivery shipments from supported carriers. Order Tracking by Omega currently supports over 180 carriers across the world,  including numerous of the most common in the United States, Canada, and China, such as USPS, UPS, FedEx, DHL, Canadian Post, and China Post. Check out our list here: 
https://www.trackordernow.com/
If you don't see a carrier on the list that's crucial to you, please email This email address is being protected from spambots. You need JavaScript enabled to view it. and we'll try to connect it!
4. Orders without shipment service
 This case might be rare but just in case you have order without using the services of any courier but still want to let our customer track status professionally, you can follow these steps to manually add shipping updates:
Go to "Orders" tab on Shopify Store admin =>  Select order without shipment => Mark as fulfilled => Add tracking => Insert Tracking Number => Select "Other" at Shipping carrier" section
Open Order Tracking app => Shipment tab => Select Order => Edit Status => Add Tracking History => Update Tracking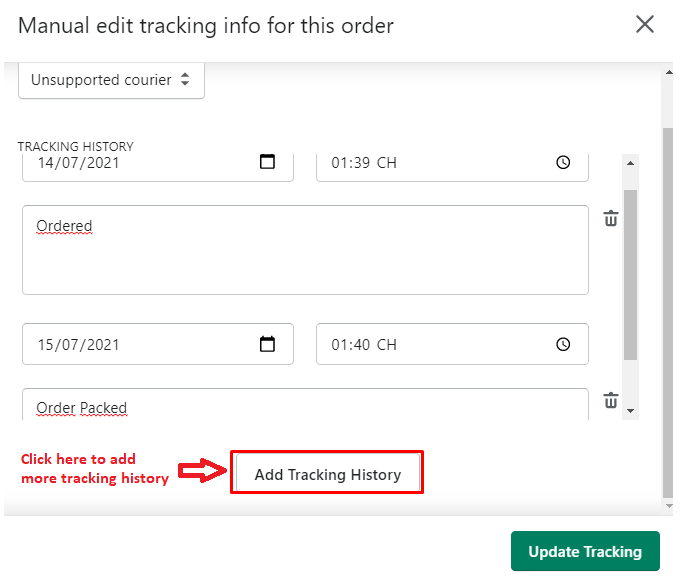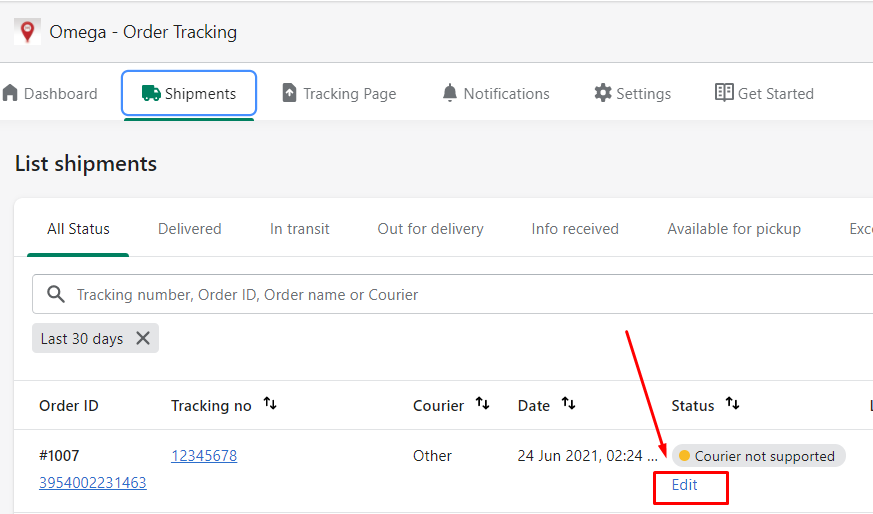 5. Delayed shipping update
Occasionally, you might encounter delays in tracking due to some technical issues from courier partners or app providers. Please contact our Developer Team via live chat in the right corner for further support or email us via This email address is being protected from spambots. You need JavaScript enabled to view it.
We hope we have answered your top questions about not finding shipping tracking. However, if you are still experiencing the issues, contact us for further support.