But what is a branded order tracking page?
Simply, it's just a separate in-store page of an online store where buyers can check the real-time status of their shipment with a provided tracking number/order name without needing to contact the seller or track on the courier's sites.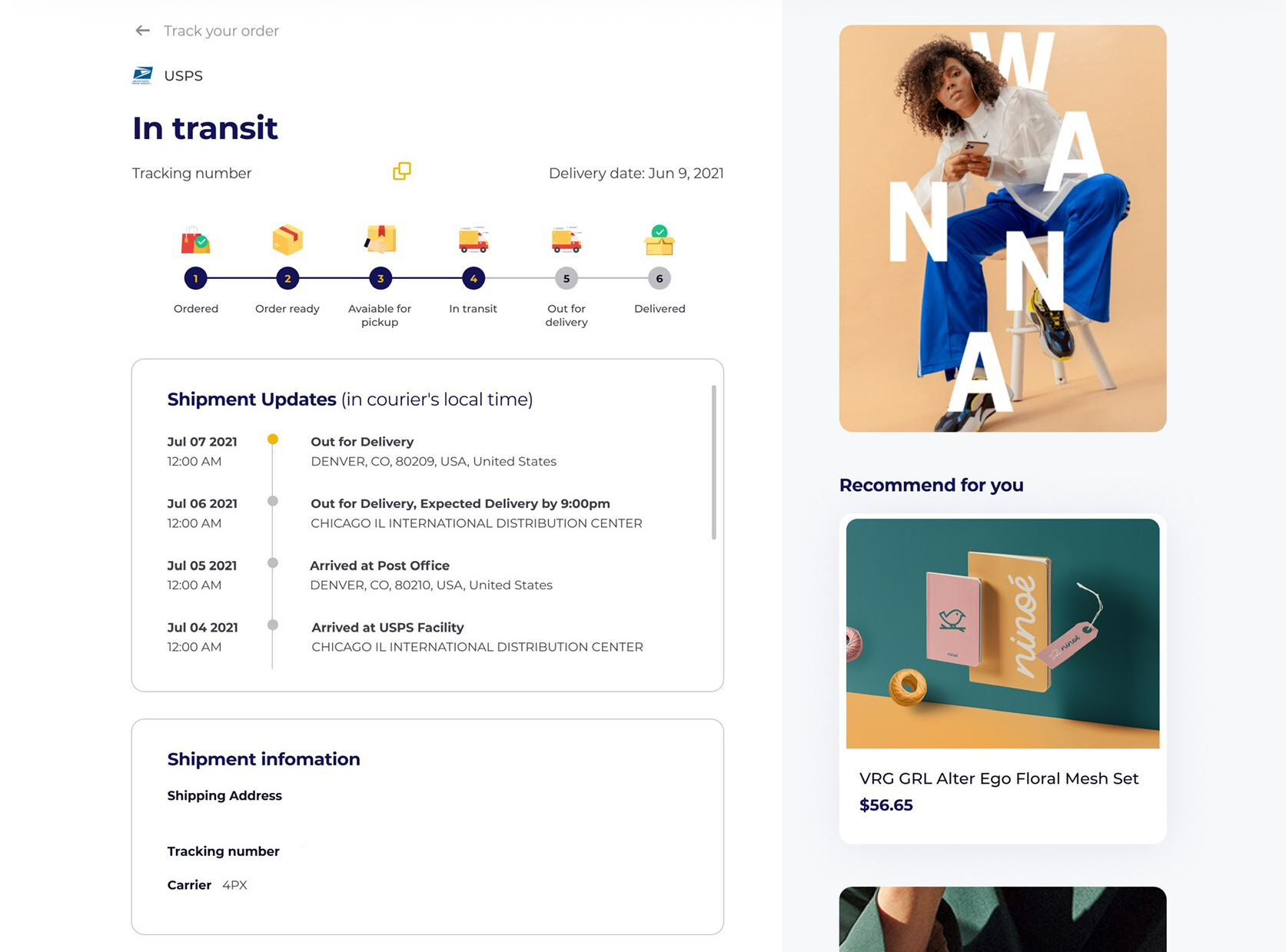 The importance of branded tracking page
Here are plenty of key benefits of why offering branded tracking page is vital:
Reduce Buyer's Remorse and Anxiety: Customers love tracking their orders in real-time. Let them keep their eyes on orders every step of the way in a single click to give them peace of mind and clear directions for a visible delivery. 
Drive post-purchase engagement: 87% of shoppers said that real-time order tracking makes their shopping experience more pleasurable. So keep them informed!
Boost store traffic: Why spend millions on marketing to send traffic to the courier's page for shipment tracking? Make use of organic sources with your own tracking page, your clients can visit it an average of 2.6x per order. 
Reinforce brand awareness: The page will blend beautifully into your store, matching your brand, theme, and logo which leaves a lasting impression of your brand.
Increase customer retention and generate additional revenue: A good mix of all the above features will surely enhance client purchases and benefit your business revenue. 
What Should You Add to Your Tracking Page?
Thanks to available order tracking apps on some eCommerce platforms such as Shopify, it has never been easier for merchants to create a premium branded order tracking page that matches their store's theme without coding knowledge. Those apps will generate a separate in-store tracking page where clients track order updates instead of redirecting them to confusing third-party shipping courier sites. It helps in recalling the store's brand values such as logo, URL, links, recommended products, review pages, ads…
Take a look at what features you should attach on the tracking page here:
Store's Logo: Turn a tedious tracking page into a marketing channel by adding your brand logo to constantly remind customers and tell them that you still take care of your package until it's transferred to their doorsteps. 
Timely delivery update of customer's order: The ultimate purpose of the tracking page is to help customers stay in the loop of the shipping cycle. But let's try to provide them with as transparent a status as possible like Ordered -> Order Ready -> In transit -> Out for Delivery -> Delivered. (Image of Demo store)
Recommended Product Banners/Ads: Don't forget to offer upsell and cross-sell opportunities with a few enticing designed calls to action around. Clients are kind of hooked on clicking into the "recommended" section to view more items within their interests.
Product review section: It's an effective way to keep your customer's stay longer on-page and evaluate the customer's level of satisfaction by including rating systems to rank your product and service.
Discount & Offer: Popping up a dynamic CTA box for seasonal discounts or campaigns with a specific countdown time would be a great way to catch first-time buyers' attention: "Hey! 70% off all sneakers ends in 12 hours. Grab it!" 
A confirmation email with a clickable "Track now" button: Take advantage of high transactional emails' CTOR (click-to-open rate) to redirect shoppers to a live tracking page full of the above intriguing add-on traits for additional purchase decisions. 
In closing words, by embedding a branded order-tracking page, you can make the most of the opportunity to enhance customer satisfaction and generate more sales. It's time to find the right branded tracking tool for your website. Take a look at the demo here.