So what is SMS marketing?
SMS marketing, or short message service marketing, is when businesses send promotional or transactional communications to customers who have given their permission via text message. Essentially, any text message sent by a brand with your consensus.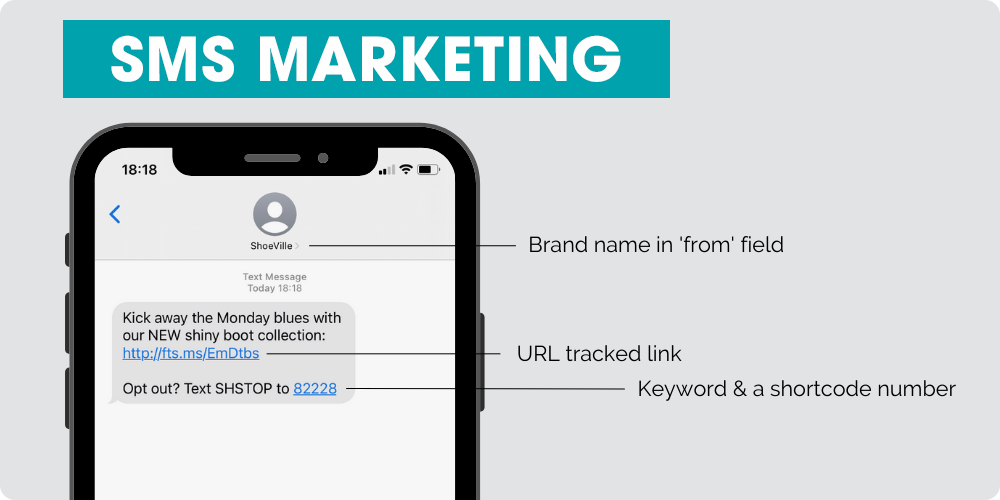 Examples of SMS Marketing
Discount codes and promotions are texted to customers' phone

SMS alerts about new or newly-restocked products 

Text reminders to purchase products still sitting in the cart (Abandoned cart reminder)

Event or appointment reminders, sent via text

Text-based requests to leave a review about the product or take a survey to gain some precious insight.
SMS marketing is a great chance to strengthen relationships with your customers because it is a two-way interaction. You send campaigns with customers' consensus, they reach back by texting or smart link. As this is a more personal channel than email, you need to think about what you want to send and how often you send it. Also, you can use it to build greater brand loyalty if you understand how to integrate this into your marketing strategy.
As SMS marketing is still one of the most powerful sources of engaging customers, we've got a few statistics that proves its worth in 2022 and also 2023.
First of all, the number of phones/smartphones is still on an uptrend. According to Pew Research, more than 95% of Americans now own cell phones, and 80% of Americans own smartphones. You can grow your own subscriber list with a simple discount campaign sent to your customers.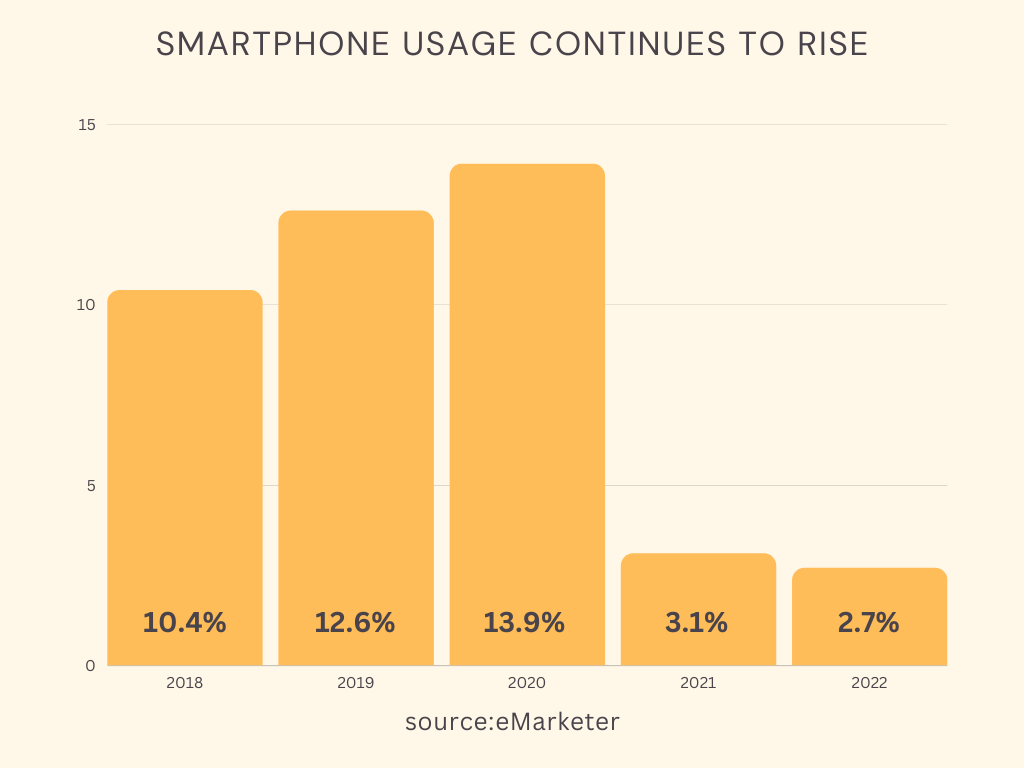 Let's compare SMS marketing and email marketing through some most important metrics
Both SMS marketing and email marketing are among the most popular marketing campaign methods. Their success can be evaluated using the same metrics, but each gives quite different results. So let's dive into this comparison a bit deeper, focusing on what can be measured using these strategies. 
Open rate
Compared to emails, SMS tends to be more effective. Their open rate is 98%, with only 20% for emails. SMS marketing is a more direct route to customers because recipients are notified instantly, and text messages usually have a better chance of being seen. Also, SMS is generally opened within 90 seconds of delivery, while email open rates hover around 90 minutes.
Click through rate
SMS marketing also has a 9,8% higher click-through rate than any other digital communication channel. This is because SMS messages are shorter to read, and the click-through rate is around 19% because of their short length. Only 3,2% of people click the links in a marketing email mainly because it's long, and they get bored halfway through before reaching the link.
Deliverability
Because SMS marketing requires explicit opt-in, less than 3% of SMS messages are considered spam, compared to nearly 85% of emails.
Whereas around 22 billion texts are sent daily, an average person receives roughly 67 messages a day. Users get text notifications right away on their phones compared to email notifications. While SMS marketing seems like the automatic choice, users must opt-in to receive communications from your brand. Once subscribers have opted in, marketers can reward customers with some offers, hopefully increasing the brand's mobile audience.
Frequency
Fewer companies run SMS marketing campaigns, increasing your chance of standing out in your audience's messaging inboxes. Email is an overly saturated marketing channel. For example, the average office worker receives 121 emails per day.
Response rate
Consumers are 4.5% more likely to respond to brands' SMS than emails. This is because it takes 90 seconds for an average person to respond to a text message and almost 90 minutes for an email. 
Cost
Email marketing costs vary dramatically depending on your provider, list size, send frequency, and additional features. SMS campaigns can become more costly without the right approach than email campaigns or any other marketing strategy. All text messages go through mobile operators, which charge premium rates and drive costs up. On the other hand, one of the most cost-effective ways to share your message with many people at once.

Check out the best cost-optimized solution for SMS!

In summary, SMS marketing is a cost-efficient method, to grow your own subscriber list with better quality. Moreover, it can also gain trust easier with brand SMS as big companies.
Source:
pewresearch.org
insiderintelligence.com