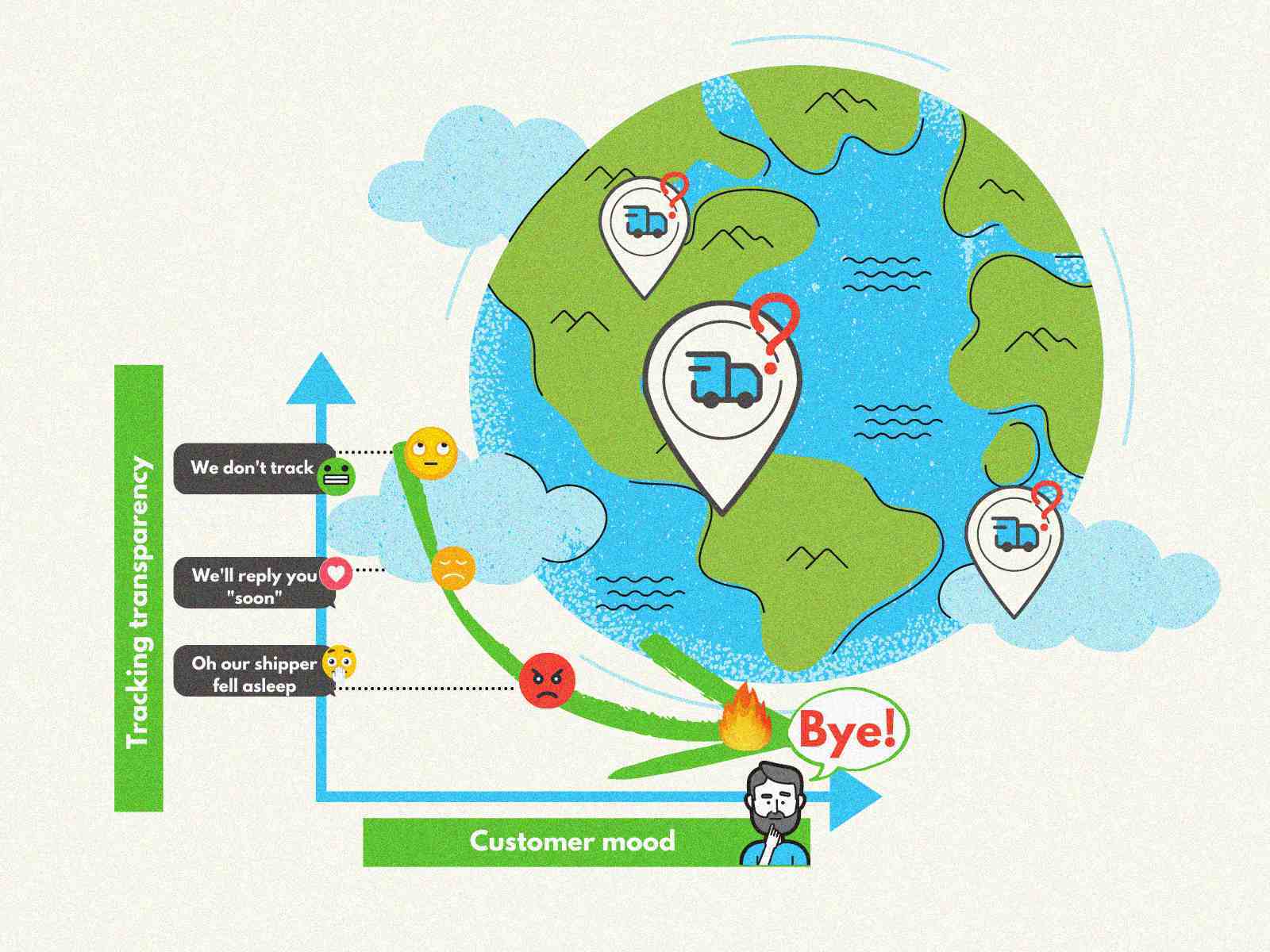 But why does a poor order tracking process badly affect your E-commerce store?
Damage brand reputation: Have you ever received a ridiculously 3-star/2-star complaint review of poor shipping service on your site where it should be replaced by your product's positive feedback? Sadly, It's not a rare case. Obviously, negative reviews on social media will significantly erode the E-store's brand reputation.
Lose loyal repeat clients: This might be an unfair fact. Despite how good a product is, customers are likely to bear in mind the frustration and dissatisfaction over a buying experience caused by invisible and delayed delivery service. Thus, they will undoubtedly slip over your store for their next purchases.
Increase customer service inquiries around deliveries: It's time-consuming to answer non-stop questions like where is my parcel or when can I get it. Shop owners and staffs will have no time to improve the post-shopping experience and potential marketing plan to thrive the business.
As an online store owner, you need to figure out how to beat the problem. Find more helpful information by clicking here
So, transparency of order tracking can drive customer loyalty? 
Fulfill expectation of having clear communication at all delivery points: 97% of online shoppers expect to be well informed or proactively monitor their parcel throughout every step of the shipping process. Allowing clients to keep up-to-date on their packages can prevent potential shipping-related queries/complaints and bring them comfortable shopping experiences. That positively affects customers making a second purchase and raises customer retention rate.
Offer a Branded Tracking Experience: By building on-brand order-tracking pages, that's an organic source to drive traffic to your store site instead of the shipment couriers' site and enhance the buyer's browsing behavior while on the store, which one more time could lead to additional purchases. On Shopify, there are some apps that support you to manage shipments and create a separate tracking page on your web store. Refer to Tracking Order by Omega to see how it magically works for your business. 
Have good control over fulfillment: Thanks to a tracking system, the transparent delivery information allows both buyers and shop owners to avoid getting fake updates or scams from couriers such as submitting unsuccessful delivery status due to client's home absences or call refusals. Now, being in the same boat with your clients, you both can quickly tackle any related issues with ease without damaging customer relationships.
To conclude, in the era of one-day ordering and two-Day Shipping, focusing on the key needs in the customer experience, such as transparency order tracking is a proactive way to turn your first-time purchaser into a repeat one.