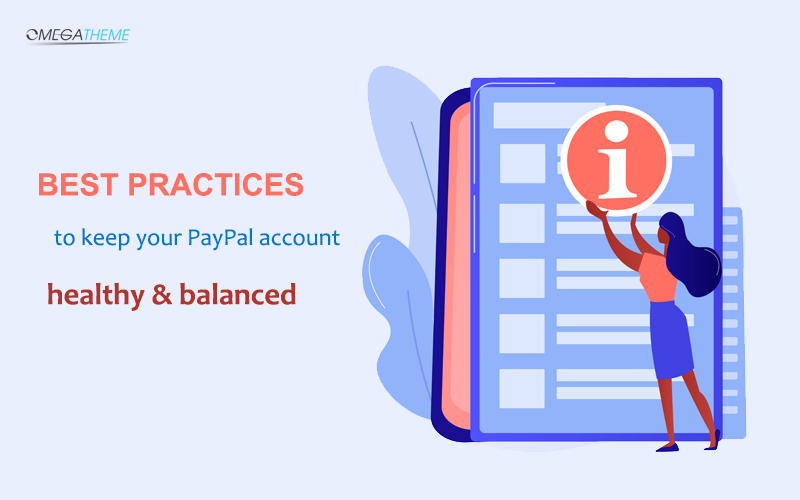 If you - sellers are having or intend to have a PayPal account, you should make sure to provide PayPal with mandatory documents and information when their account is locked or under risk reviewing process and here's the list: 
Past 2 years financial statements or equivalent 

Last 3 months bank statement 

Tracking API integration 

Agreements/contracts and invoices signed with suppliers

Information of other payment providers (if any) 
Through this process, PayPal can understand your business operation clearly and there are some pain points that PayPal will look at to determine the right risk treatment. So what are they and what are the best practices that you should know to understand PayPal's requirements? Keep reading the following details to ensure you provide sufficient information for PayPal. 
Strong financial performance
PayPal always wants to know your financial status to check the risk level, try to prove that your business is profitable, grow with low debt and strong cash position, and the best way to prove it is via financial statements. However, if you are an individual business owner or an individual business household, you will not be able to provide a standard financial report.


Therefore, it is suggested to have a legal entity in your country or in other countries to legalize your business entity. As a result, you will have an opportunity to apply standard financial statements and use them for this case. Otherwise, you can send an excel file that reports your financial activities in your company such as cost, revenue, profit, and so on. 
Business model 
It's generic for all dropshippers, but to specify, PayPal will request you to have the following factors: 
Reasonable marketing cost/ revenue 

Customer service in place with the relevant capacity to avoid high rates of complaints/ refunds in the sales season. 

Same selling URLs with built-up reputation/ branding: PayPal will check through all business history on your account, therefore, if you used to link your account with any website before and you closed these websites for some reasons such as bad reviews on Google or Internet, PayPal will consider your account is under risk. As a result, make sure that your brand has a good review on Google or on the Internet to gain PayPal's trust. 

Prompt response on open cases 
Suppliers
Good quality suppliers with proven relationships (invoices, agreement, contracts provided) 

Highly reputable suppliers with proof of warehousing/ inventory guarantee
Products 
Robust process for quality assurance in place: Clearly understand the process for quality assurance when you work with suppliers, make sure the items that you sell to buyers will be the same as the sample that you've checked through. It will be a plus point if you can negotiate with your suppliers to state in the agreement who will be responsible for controlling product quality and who will be the party to be punished if the product quality is not the same as the sample. 

Fair item description: the more specific and clear product information, the better advantages for you in cases of disputes/ claims. Some of the sellers have used videos/ customer reviews/ comments for their products on the product page for customers to consider before they buy. 
Shipping 
If you dropship, it is compulsory to have a tool for tracking API integration and you need to upload tracking numbers to PayPal every day and make sure that: 
Shipping rate (rate between tracking numbers uploaded in a day and  the total transactions received in the same day) is  more than 90% within 14 days from the transaction date 

Valid tracking IDs show goods shipped out from the warehouse
In addition, try to work with reliable shipping companies such as DHL, FedEx, USPS
Risk metrics 
It is important to consider chargebacks and claims rates. Chargebacks are the disputes created through the bank, and claims are the disputes created via PayPal. 
The monthly chargebacks rate must be less than 1%
Monthly chargebacks and claims rates must be less than 2.5% 
There are many reasons that your account can be limited, but if you acknowledge all the best practices of strong financial performance, suppliers, products, shipping, and risk metrics, it will help you to keep an account healthy and balanced. 
If you would like to read more about PayPal and other issues, our Synctrack blog will help you to understand and find the best way to handle it.
Read more: 
https://www.omegatheme.com/blog/97-paypal-posts/paypal-disputes-claims/327-how-to-remove-limit-on-your-paypal-account
https://www.omegatheme.com/blog/97-paypal-posts/paypal-disputes-claims/328-everything-dropshippers-need-in-order-to-avoid-paypal-limitations-and-reserve