Sometimes, when it comes to finding tracking links that PayPal sent sellers, people realize that it is too tough to sync all the information together. It is one of many pain points that people have when owning stores on Shopify, therefore they want to have the best solution in order to deal with it. Since we understand the demand for matching courier name to PayPal, we design the helpful feature for Synctrack, estimating the time tracking for you. 
Auto-matching courier name to PayPal - How does Synctrack work? 
Currently, both Paypal and Shopify have a huge list of different carriers, giving 2 different cases when synchronizing information to get the tracking number.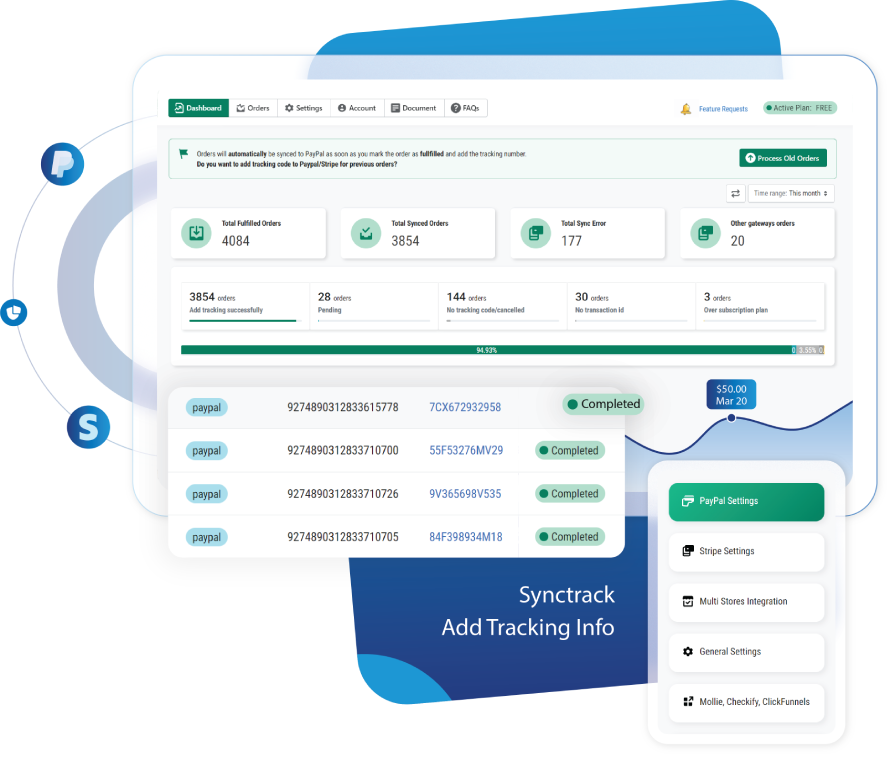 Paypal's carrier information matches Shopify's one 
Paypal will transmit the information to the business owner, including the carrier and tracking number if the shipping information on both Paypal and Shopify is 100 percent similar. Furthermore, Paypal will immediately facilitate the sending of tracking links to clients. 
Customers will be able to understand where their current order is when they click on the link, making it easier to handle the order status.
Shopify's carrier data is different from PayPal's one
In truth, the carriers indicated in PayPal and Shopify have different names. There are many carriers with a variety of branches that transport items to business owners. Because the information when synchronizing will be inconsistent in this instance, Paypal will be unable to offer information regarding the tracking link, forcing consumers to spend a significant amount of time manually searching for their purchase information. 
That is the reason why utilizing the Synctrack tool is unquestionably the best option. Synctrack has enough data to seamlessly combine disparate information from Paypal and Shopify, then offer consumers tracking links that help you save time. You will no longer have to be concerned about your order not being found if you use this app.
The benefits of matching courier name to Paypal by Synctrack
There are a lot of advantages when matching courier names to PayPal using our useful app Synctrack. 
Minimize the time being checked 
Instead of wasting time trying to figure out where your order is or utilizing your tracking number to get information on your order, you can rest certain that you know everything with the aid of Synctrack. Our app will optimize the information of each order, assisting you in managing it in the most effective way, especially for shops with hundreds or thousands of distinct orders.
Raise the trust between drop shippers and customers
Not only merchants but also Shopify platform customers, expect accurate information on their orders' shipment status. Consumers would feel more comfortable and so improve confidence between buyers and sellers if drop shippers can properly show order details, making it easier for customers to return and continue utilizing services on their own. As a result, investing in the Synctrack tool will undoubtedly be a wise decision that drop shippers should not overlook.
Conclusion
Confidently, we believe that our useful feature matching courier name to Paypal of Synctrack will help you a lot in handling orders from Shopify. If you still have a lot of question, do not forget to ask us or leave a comment below our helpful video about this feature.