For the most part, China is a popular source of dropshipping products since Chinese providers tend to offer cheaper prices than others. But buyers do not always trust products that originated from China, and this causes some dropshippers to conceal the origin of their products. We are here to help you with Location blacklist and Courier Mapping features.
Location blacklist - Hide all Chinese origin with one click
Order Tracking provides an alternative to hiding regions on the tracking page when the package is in the blacklisted place.
Go to Order Tracking  -> Tracking page => Select Keyword Blacklist => Location Blacklist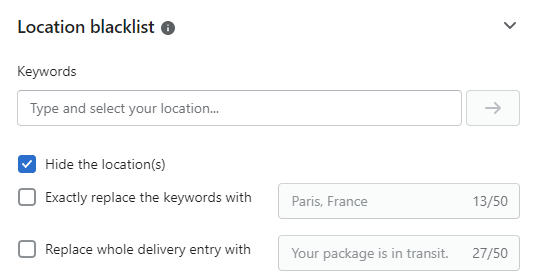 In the field keywords, you are able to add as many words as you like. There is no limit to the number of blacklist words. 
When choosing the "hide the locations" section, it simply conceals a blacklisted word on the tracking page.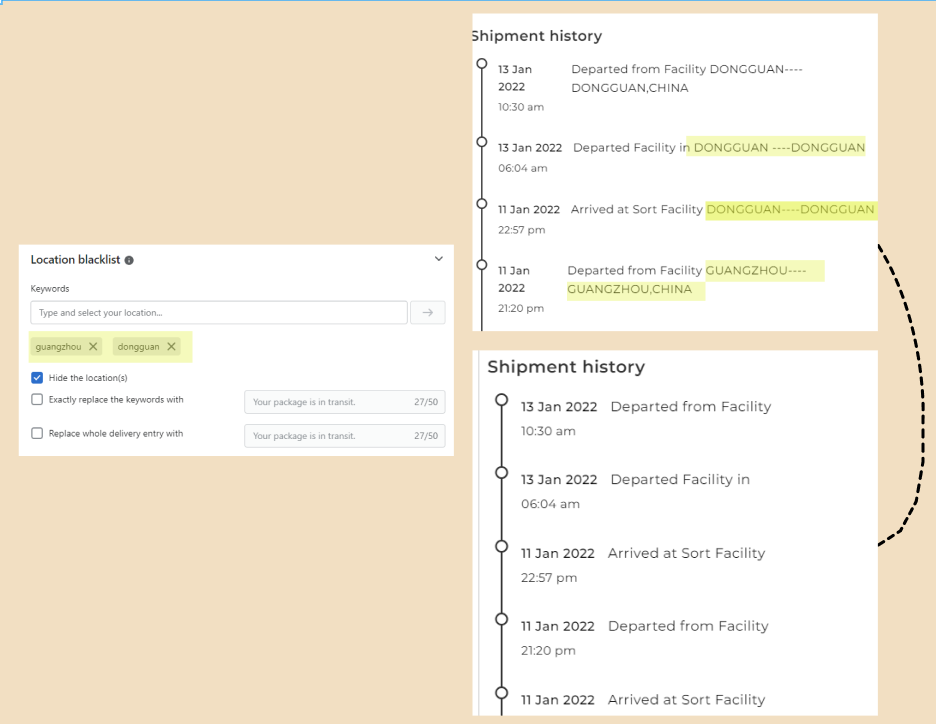 It also replaces any words you don't want to show on the tracking page with your custom message.
The following example replaces "Guangzhou" with "Paris, France" and the following visualization will appear on the tracking page: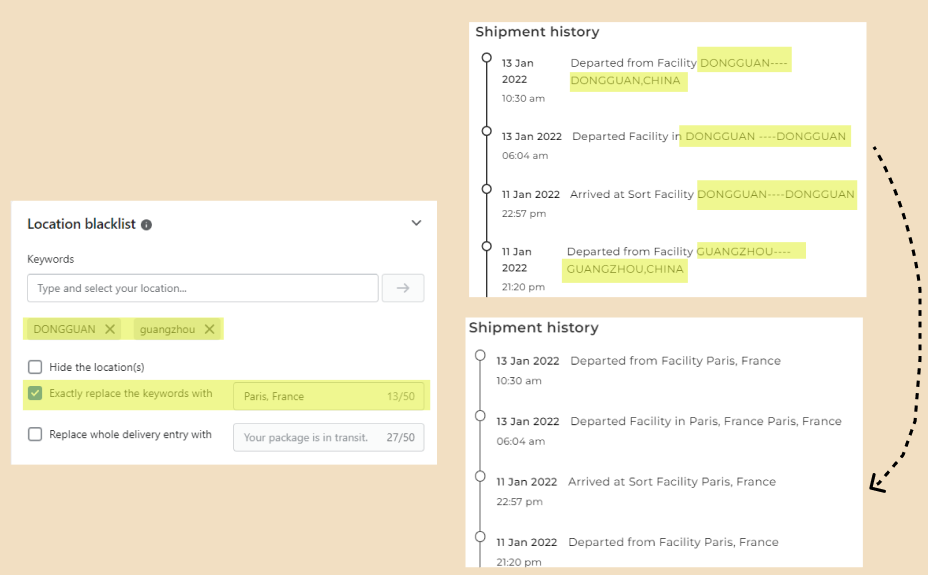 Courier Mapping features.
With this function - Map your Actual Courier with Shopify Couriers, it allows merchants to display the Shopify Courier's name on package fulfillment and the tracking page instead of your Actual Carriers.
For instance, map YunExpress with USPS, your modifications will be visible when you reload the tracking page: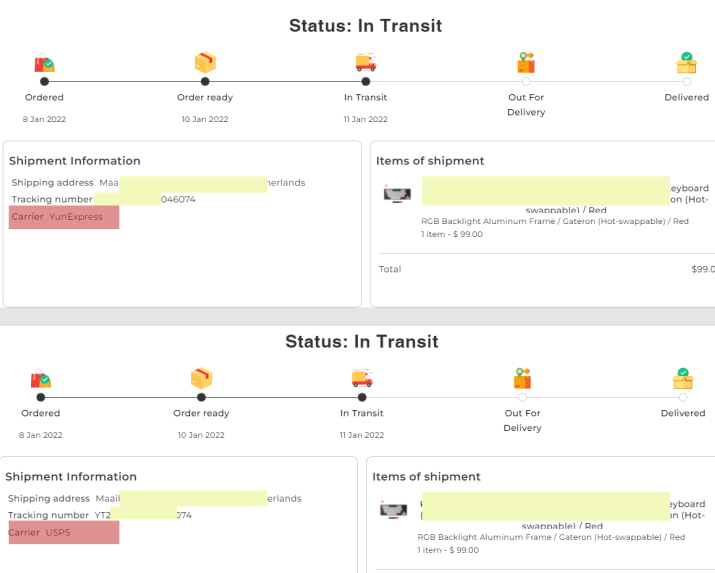 Wrapping up
Dropshipping may be a highly successful business strategy for online merchants launching their own eCommerce store, particularly if you partner with Chinese suppliers. But not always your consumers are content with items made in China.
By utilizing a dropshipping supported tool like Hide locations and Mapping courier, you totally can streamline the process. Check out the Order Tracking app for your dropshipping store.