Alright, folks, it's that time of the year again - Black Friday is here! It's like the Olympics of shopping, and everyone's excited about it. But wait, how do we ensure this Black Friday is a super-duper hit? Let's take a shortcut to success by learning from the pros! There are some awesome Shopify stores out there that have made jaw-dropping sales records. We're talking mind-blowing numbers! How did they do it? What applications do they use to ace their journey?
In this blog, we'll dive into the stories of the top Shopify stores who have already assert their positions in the market. They've already claimed their thrones in the market, and we're going to unravel their secrets.
Let's take a look back in 2022
In 2022, we saw a remarkable surge in sales over the Black Friday Cyber Monday weekend compared to 2021. The numbers soared from $6.3 billion to $7.5 billion, marking a substantial 19% increase in sales. What's more, this upward trend is projected to persist into 2023. It is important to note these upcoming trends of Black Friday, and get ready for the most anticipated in the year!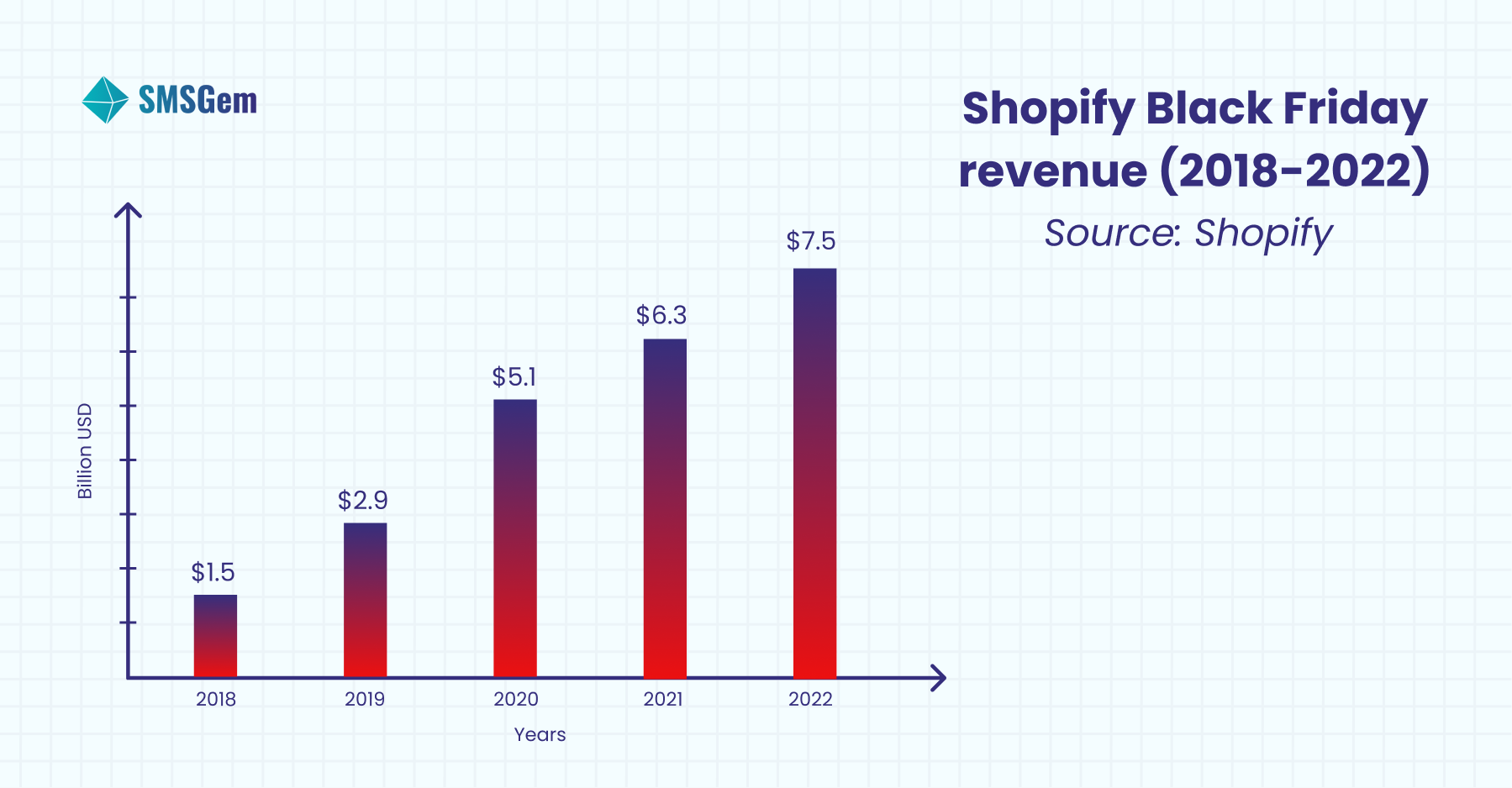 Likewise in 2022, the top three product categories were led by Apparel & Accessories, followed by Health & Beauty, and Home & Garden.
Unravel the successful Shopify stores Secret Recipe
Category 1:

Health & Beauty

Kyliecosmetics is a highly popular beauty brand founded by American entrepreneur and reality television star, Kylie Jenner. Launched in 2016, the brand gained instant recognition for its range of lip kits that featured high-quality matte liquid lipsticks and matching lip liners. Since then, Kyliecosmetics has expanded its product line to include a wide variety of makeup products loved by beauty enthusiasts worldwide. The application which supports them to gain popularity is Automizely.
Automizely Email Marketing, SMS: Igniting Sales with Dynamic Messaging!
Let's talk about Kylie Cosmetics and their secret weapon in the wild world of online sales. They've got this nifty little sidekick called Automizely, and boy, does it know how to make things happen! Automizely packs a punch with personalized emails, cart recovery that make it a suitable tool for Black Friday frenzy tactics. 
Alternatives: Postscript SMS Marketing, Mailchimp: Email Marketing, SMSGem  
A well-known name for every beauty lover - Colourpop! It is a popular beauty brand known for its affordable and quality makeup products. Colourpop has gained a cult following for their innovative formulas and trendy color selections, making them a go-to choice for makeup enthusiasts. What makes them so successful in the beauty industry? Let's "scrutinize" their assistants.
2.1. Signifyd: Defend against fraud, protect your happiness
As a Shopify store owner, it's a thrill to see lots of orders pouring in, especially during the exciting Black Friday sale. But unfortunately, scammers are always on the lookout for an opportunity to strike. If we let our guard down for just a moment, we may come face-to-face with a bunch of chargebacks. Chargebacks happen when customers dispute a transaction and ask their bank for a refund, claiming that their credit card was used without their permission. It's not only a big loss in revenue, but dealing with this situation is far from enjoyable.
Aware of this situation, Colourpop uses Signifyd‑Chargeback Protection as a solution. The advanced fraud detection technology of Signifyd prevented fraudulent transactions in real-time, ensuring that only legitimate customers were placing orders. Instead of wasting time and energy on chargeback disputes, you could focus on providing excellent customer service and growing her business without worrying about the financial implications of fraudulent activity.
Alternative choice: NoFraud Fraud Protection, Chargeflow Dispute Chargebacks

2.2. Klevu - AI search & filter: Search less, search better
Imagine this scenario: As a Shopify store owner and a buyer, you visit a clothing store to purchase the trending Sweater Dresses for the upcoming autumn. After spending a considerable time exploring the website, you're unable to locate any of these dresses. Even after using the search feature, all you get are irrelevant or incomplete results. What's your next move? Most likely, you'll consider shopping elsewhere for a more satisfying experience.
Solving this problem is as easy as a click of install when you have the tool - Klevu. Not only efficiently increase on-site search revenue, it helps the customers get personalized product recommendations with the aid of AI (Artificial intelligence). Which helps to make Colourpop a "paradise" of shopping experience for any visitor.
Alternative choice: Boost AI Search & Discovery, SoBooster, Rapid AI Search Bar & Filters
Category 2

: Home & Decor

Confetti Interiors is a vibrant and contemporary home decor store that caters to individuals seeking unique and stylish furnishings. With its impeccable attention to detail and eclectic collection, Confetti Interiors offers a range of products, including statement furniture pieces, decorative accessories, and modern artwork. Having a loyal customer base is crucial for any business's success.
Yotpo: Loyalty & Rewards: The shortest path to customer loyalty
Crafting loyalty is not an easy task, and Yotpo Loyalty & Rewards is the buddy for Confetti Interiors in this field. It's more than just rewards; it's the glue that keeps customers coming back. This agile loyalty platform gives you the power to create, evolve, and understand loyalty, all without a single line of code.
Black Friday is more than just one day. Providing Early access, exclusive loyalty offers, limited-time rewards, etc. are the tactics used by Confetti Interiors to create a successful BFCM season. 
Alternatives: Smile: Loyalty & Rewards, Rise.ai, LoyaltyLion
Going against the norm… Why not?
Sales, sales everywhere - 50% off, 70% off, buy one get one free, and the list goes on! It's a common practice to lower prices in order to boost sales. We try to cut down our profit as much as possible! But, here's a thought: could there be a different approach that yields great results? 
In Part 2 of this discussion, we're going to delve into the distinctive strategies employed by other successful businesses. We'll explore these strategies in detail to help you elevate your own business. Let's get started on this insightful journey!