Facebook Messenger really can matter to you. The rapid change of social media has brought social private message apps incredibly popular, especially Facebook. Facebook today is different from 2 years or 10 years ago, and it couldn't be denied that instead of calling through phone or email, customers are more likely to chat with someone online and in real-time.  Over the next two years, almost 7 out of 10 people say they will message businesses more, and half of the customer's information that they are more willing to buy at the shop that they can contact via a chat app.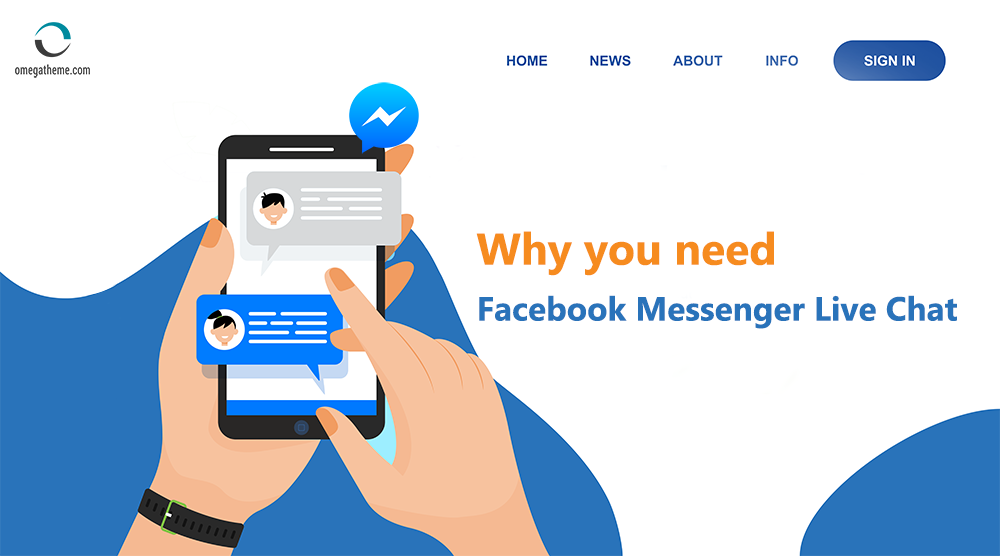 Think about how long do you normally have to wait for a call to be directed to your targeted person after entering a series of numbers to ask your questions? How long does it take for your email to be answered? It can last many hours or a few days to be solved. Your customers might experience the same way. Facebook Messenger can help you to connect with your customers quickly with just 2 clicks on your site. 
If you haven't added the Facebook chat on your Shopify website yet, try Facebook Messenger - Live Chat app and see how it looks. 
Once your customers message you via Facebook, you can personalize your conversation with your customers, Facebook lets you know your customer's profiles, you can easily provide what they need, answer their questions and provide them options. The most important is that all customers who chat with you via Facebook, are all Messenger subscribers, you can apply your abandoned cart flow message, and broadcast message campaigns with them, which is an effective way to increase your conversion rate and your sales. 
On the other hand, Facebook Messenger saves your chat history with your customers, whether you're online or not, you will not miss any messages. In addition, you can follow up on your last messages with your customers without having to ask them again or check the take note of the conversation before. A good point is that when you respond to your customers, they do not need to get back to your website, they just simply open their Messenger on their device. 
Last but not least, the Facebook function of showing up your working hours and more detailed info on your Facebook page will increase your trust and values with your buyers. 
As an online retailer, taking advantage of the Facebook Messenger chat widget on your website can make you connect with your customers where they want and when they want. On your Shopify store, it's time now to set up Facebook chat and see what you can grow with Facebook Messenger. 
Haven't had your Shopify store yet? click here.