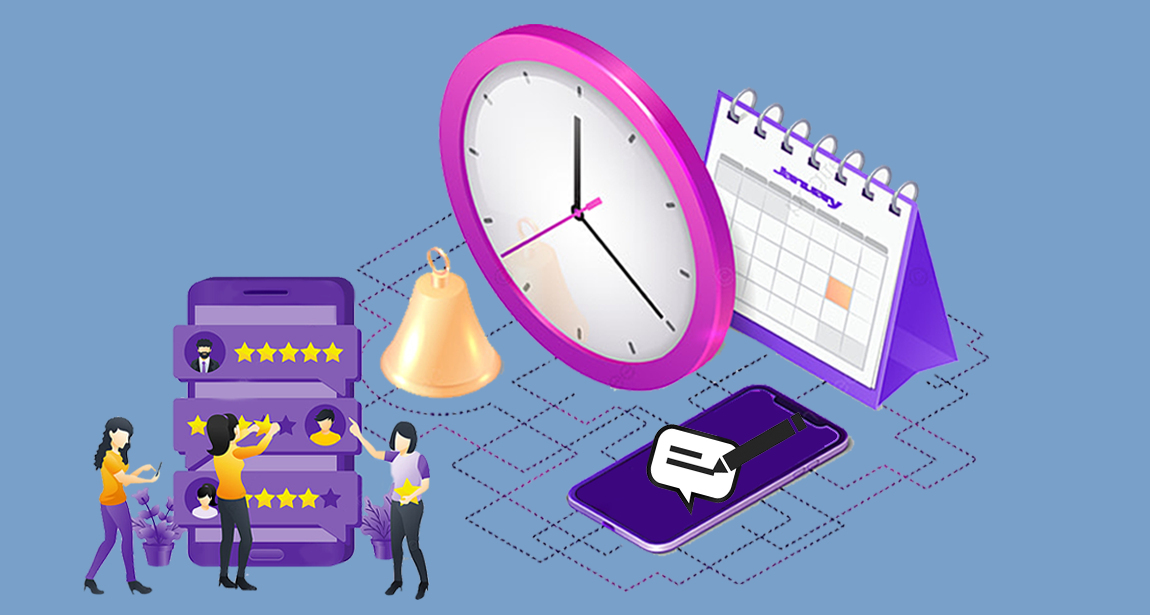 The right invitation method and timing vary from business to business. In some cases, it's optimal to ask for a review immediately after the purchase via a form on order confirmation page, or using an in-store review collection terminal when a purchase is made in a physical store. Alternatively, review invitations can be delivered post-purchase via SMS or most commonly via email after 7 days or 30 days depending on the type of the review i.e. merchant vs product.
When to ask for a review immediately
For online companies that are the middle man, such as comparison sites or food delivery sites, immediate review requests are arguably the best option. If the customer is entering your site from another site, or dealing with another business through your site like SkyScanner, it is easy for the focus to move away from your site. Therefore, requesting an immediate review can prevent this risk. 
For offline stores, reviews are best requested right after the products have been handed over the checkout. Whilst the customer may want to sample their goods before reviewing, in most instances, such as with clothing stores, the customer will be ready to leave feedback based on the garments they've chosen, the selection available instore and customer service received.
How to ask for reviews immediately
Online: the best method is using a web form and a dynamic link. Unlike with a review invitation email, you will ensure the customer has sent your review request before moving onto another site.

Instore: review requests can be given out with the receipt on a piece of card. Companies often include entry into a competition upon completion to incentivize reviews. Another option is to use an In-Store Collection Terminal. This is a very engaging way to collect reviews and, similarly to the web forms, catches the customer whilst their experience with your business is still fresh in their mind 
Review requests sent 7 to 30 days post-purchase 
In some cases, asking for a review request immediately just doesn't make sense. The ideal time to ask for a review is when you can be sure the buyer journey is over. The product will not only have delivered, but the customer will also have had a decent chance to use it. This way, they can get as informed as possible and leave a review that's indeed insightful and of high quality, covering everything from the on-site experience to the delivery speed and quality of the item received. 
When to delay your review requests
It is suggested that all e-commerce businesses delay their review requests. Additionally, those offering personal services, such as local tradesmen, solicitors, or even businesses such as gyms and leisure centers, should not ask for feedback until clients have had a good time to experience the service.
How to send a delayed review request
Sending a review request when the entire buyer journey has been completed, anytime between 7 and 30days. 
SMS review requests: SMS review invitations are nice as they are arguably slightly more personal and modern than email requests. Messages usually arrive with a notification, making the customer more likely to see your requests, and as they are kept extremely short and friendly, also more likely to reply. These can be ideal for young audiences.
Review collection emails: Review collection emails can usually be customized and offer a more corporate look. Our in-email forms enable customers to leave reviews without having to click through to a landing page, making it easier than ever to increase conversions. These are ideal for personalization.
When asking your customers for a review, it's always a good idea to put yourself in their shoes. Always try to ask for reviews at the right time - failing to do so could cause confusion and even irritation