Connect Zapier
Click "Zapier" in Connect Account section in the app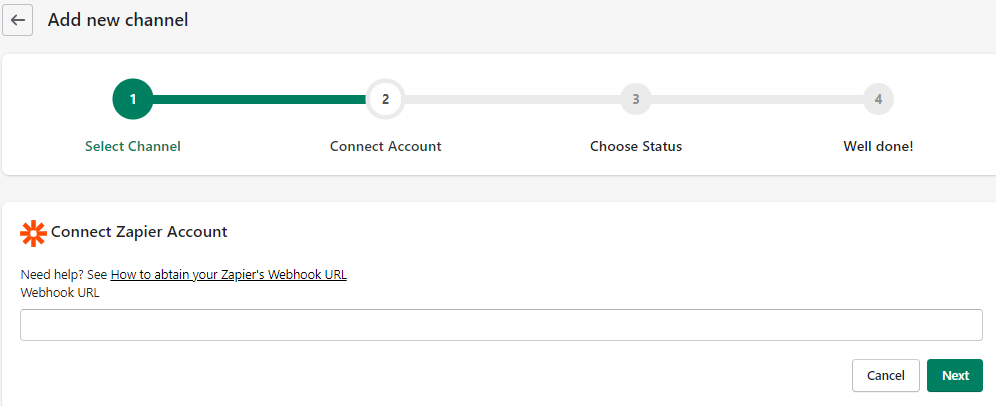 Below covers how you can set up a Zapier integration with one of your Workflow by using the Zapier integration. You must first sign in to your Zapier account...

STEP 1: CREATE A NEW ZAPIER
Under "Choose a Trigger App" select "Webhooks by Zapier".

STEP 2: SELECT A "CATCH HOOK"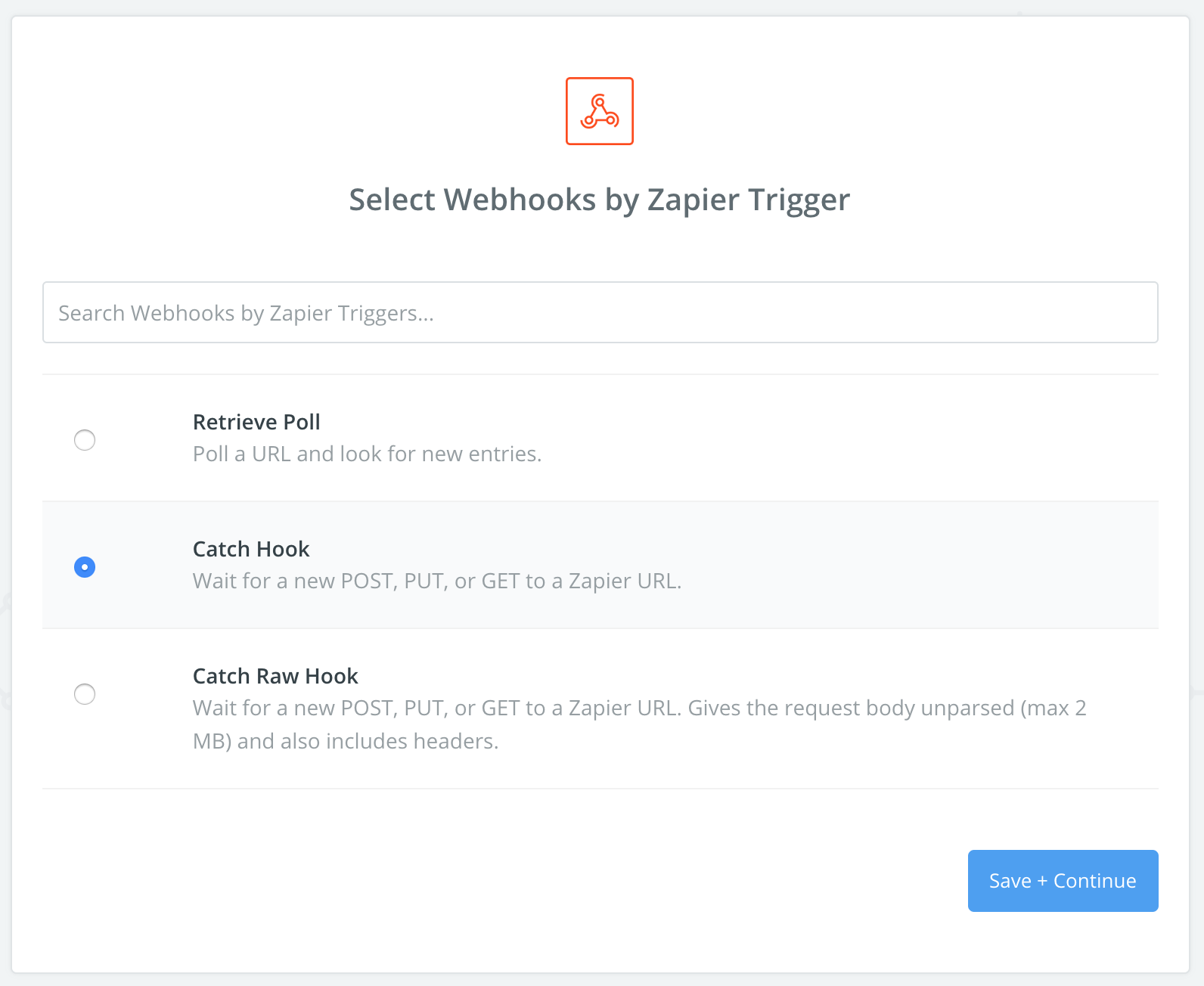 STEP 3: COPY THE WEBHOOK URL AND PASTE IT INTO THE "SEND TO ZAPIER" ACTION
Copy the Webhook URL: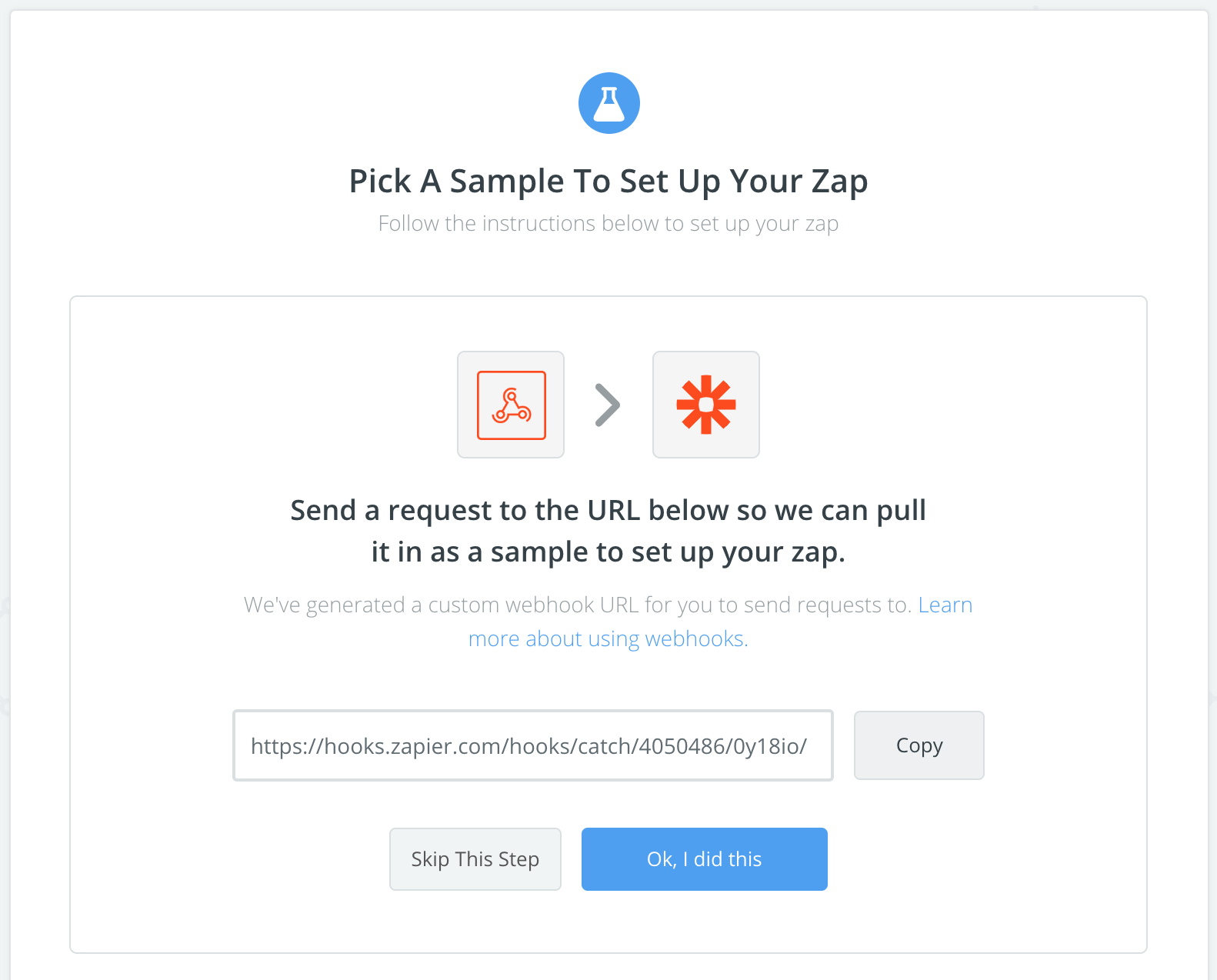 Paste into the Zapier Action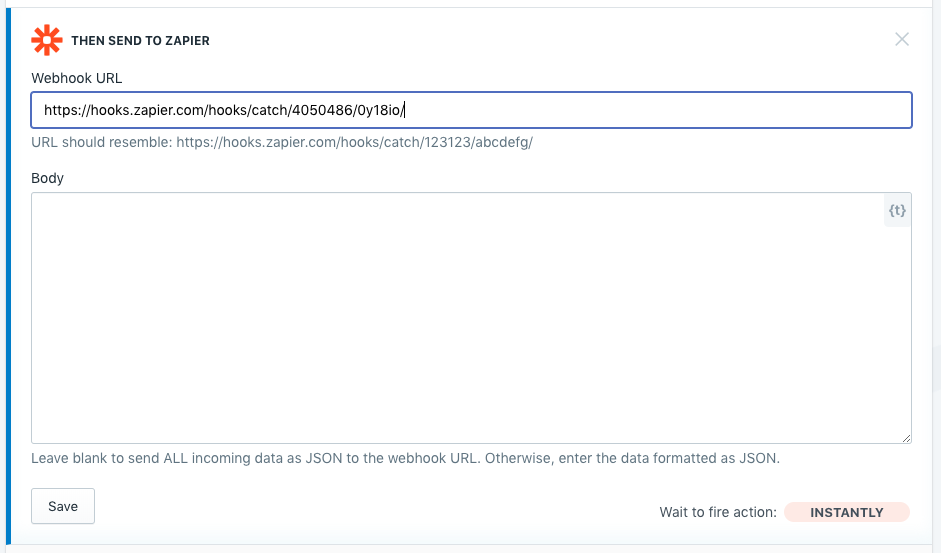 STEP 4: TRIGGER THE WEBHOOK
If possible, trigger your workflow so that it sends data to Zapier. This will allow Zapier to parse the data so you can start using it effectively. Make sure your workflow is enabled (not paused).

You should see a hook come into Zapier with the available fields: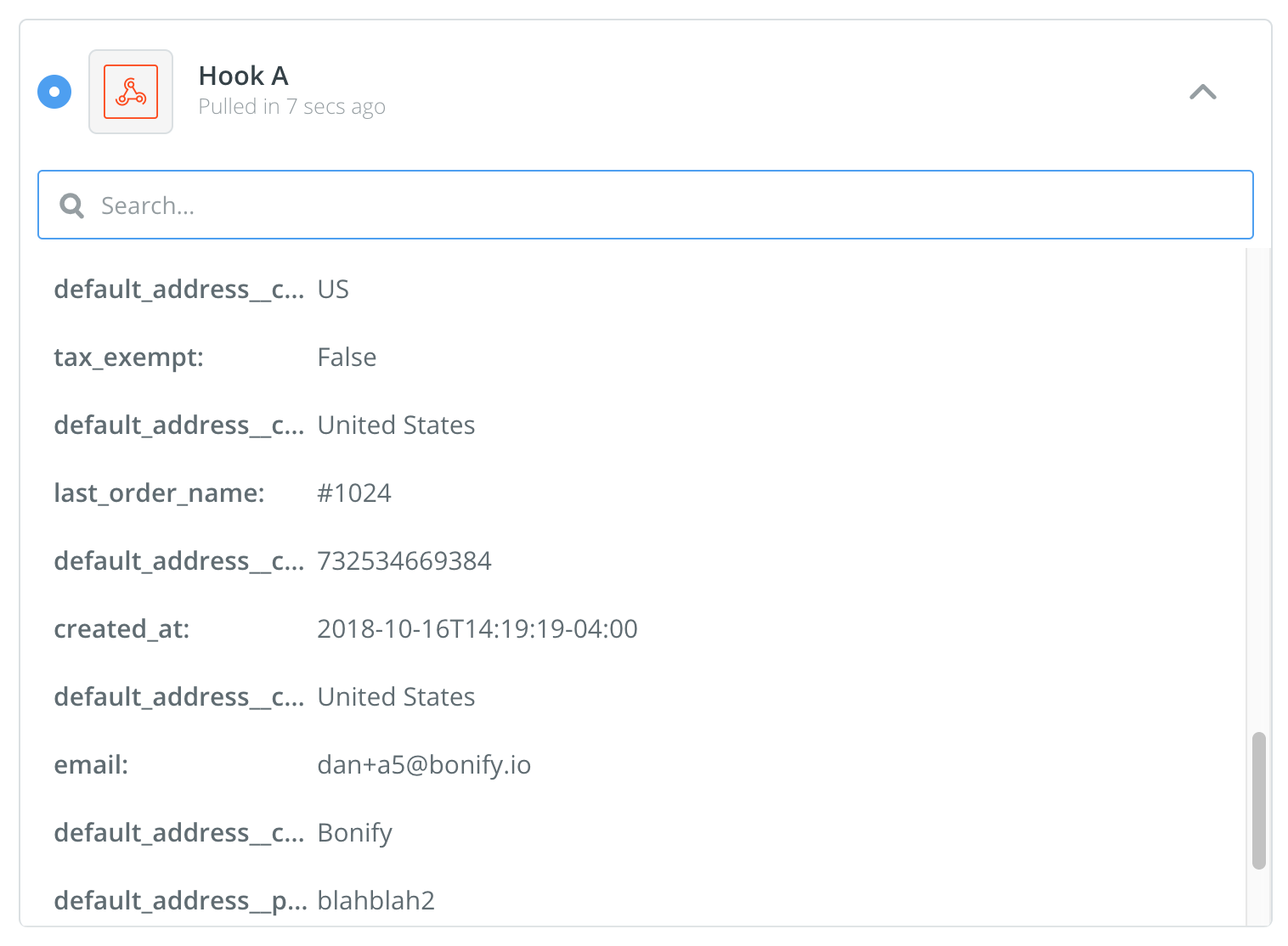 STEP 5: FINISH YOUR ZAP BY ADDING ACTIONS
Next you can add one or more actions to your Zap!
You can view more documentation about Zapier Webhooks here: https://zapier.com/page/webhooks/