How to connect Twilio with Omega - Order Tracking app
Click "Twilio" in Select Channle section in the app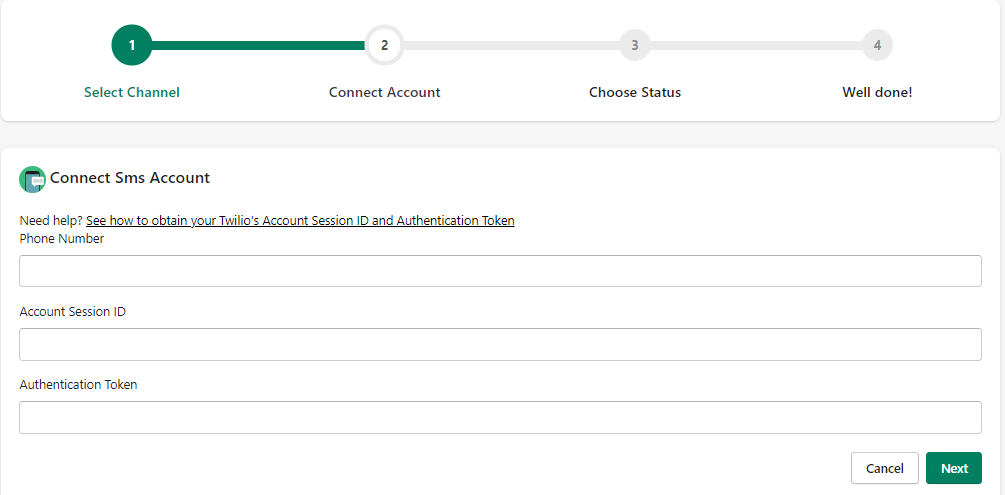 Where to find Twilio Account Session ID and Authentication Token?
You can find them in the Dashboard section of your Twilio Account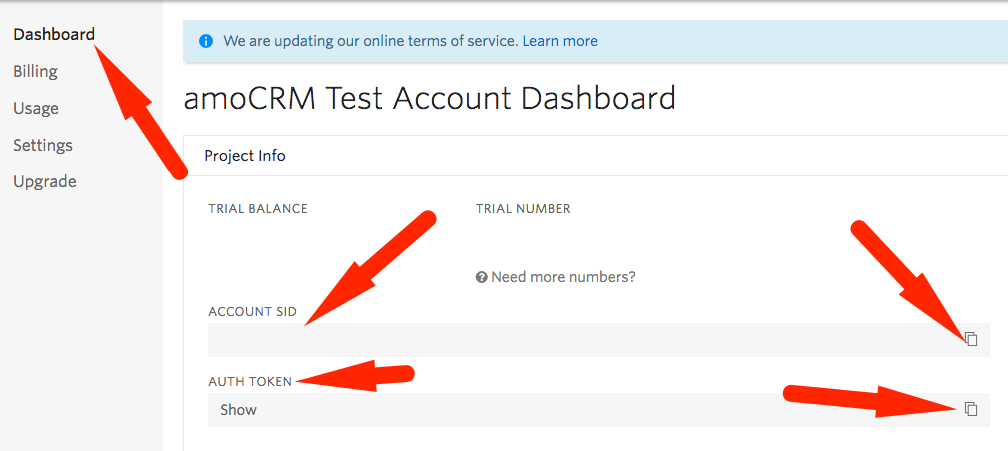 How to Create a Twilio Account
If you do not have Twilio Account yet, please do as follows:

1. Go to

 

Twilio's new account page

 

and sign up for an account and provide your:


First Name
Last Name
Email Address
A password that meets Twilio's requirements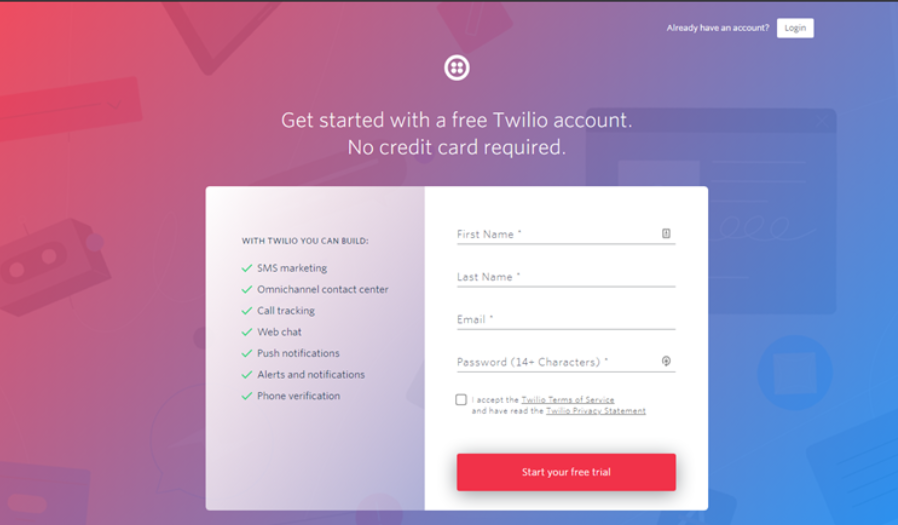 2. Verify your email address:




Twilio will send an email to the address you registered with
Click or copy the link and login into your account
Upon successful login, your email should be verifie

3. Verify a phone number.

Twilio needs to verify that you're a real person/organization set up. The phone number you use will only be used for verification.

To verify:

Select your country and enter your phone number (image at right, top)
Enter the verification code you received (image at right, bottom)

4. Get started by following the prompts.

To get to your dashboard:

Select "No" when asked if you write code (image at right, top)
Select "Skip to dashboard" when you are asked what are you here to do (image at right, bottom)
After this, your account is set up and you'll have made it to the dashboard.

Keep reading below to set up billing details.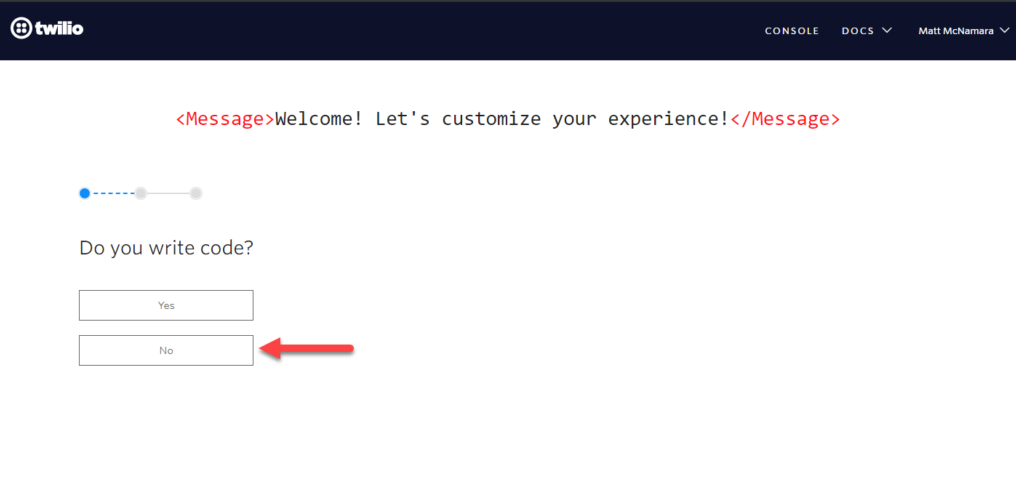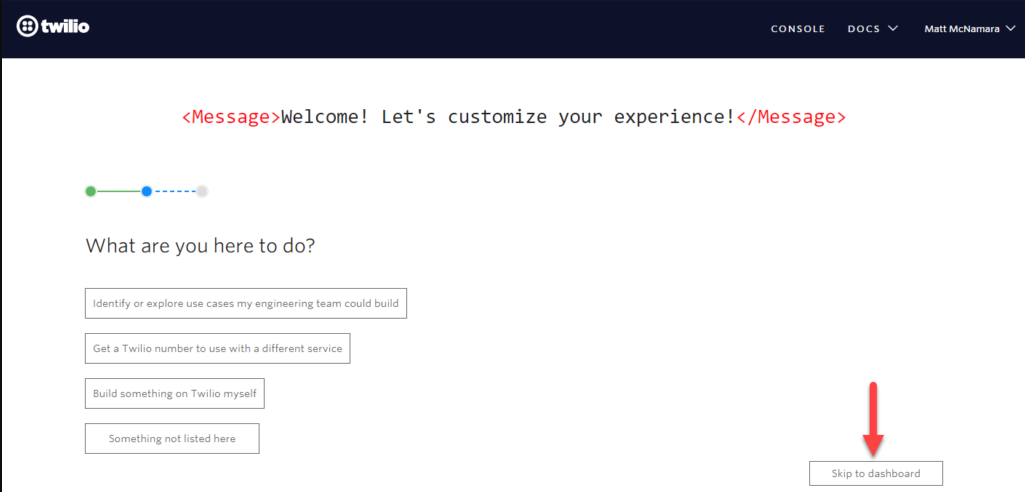 Section 2: Setup your billing information

Twilio requires a credit card to get started!
To get started with Twilio, you'll need a credit card.
If you'd rather not use a credit card, you can request invoiced invoicing directly from Twilio's support team. Please note that this is not addressed on this page, and Dickson is unable to assist.

To set up billing:

1. From your dashboard, click Billing from the menu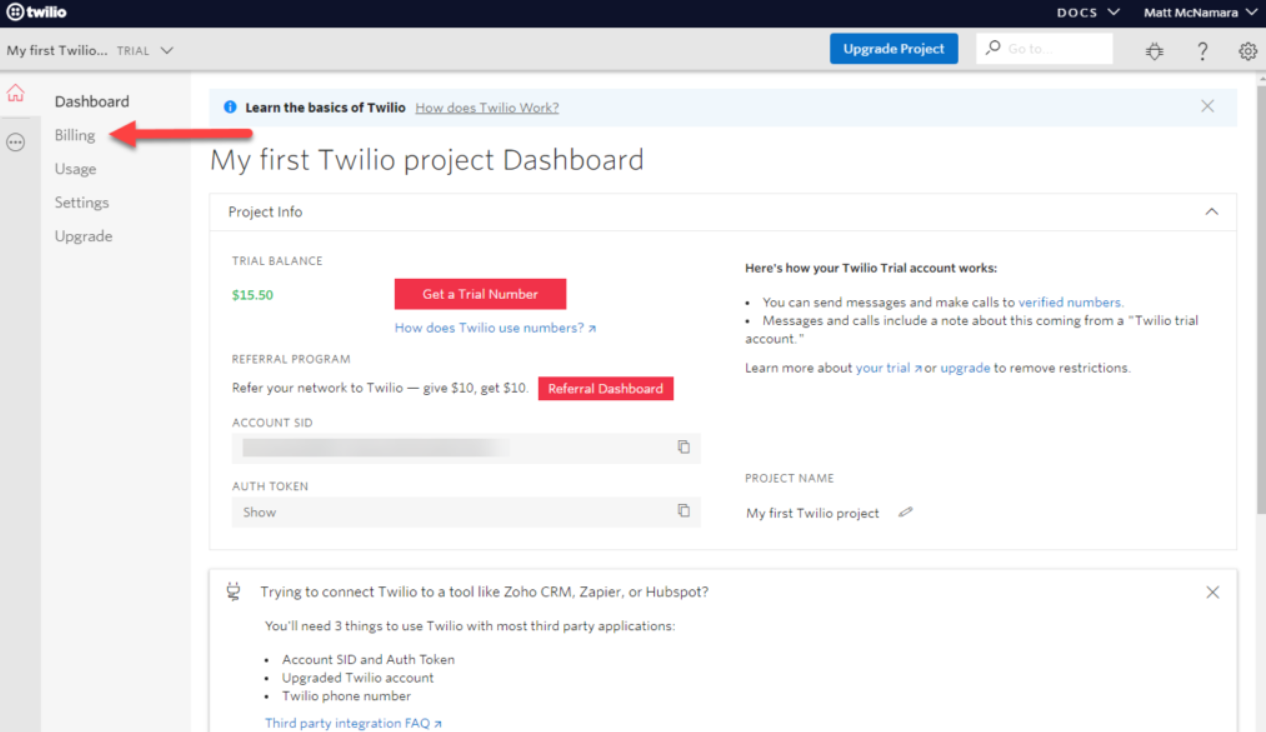 2. Select "Upgrade Now"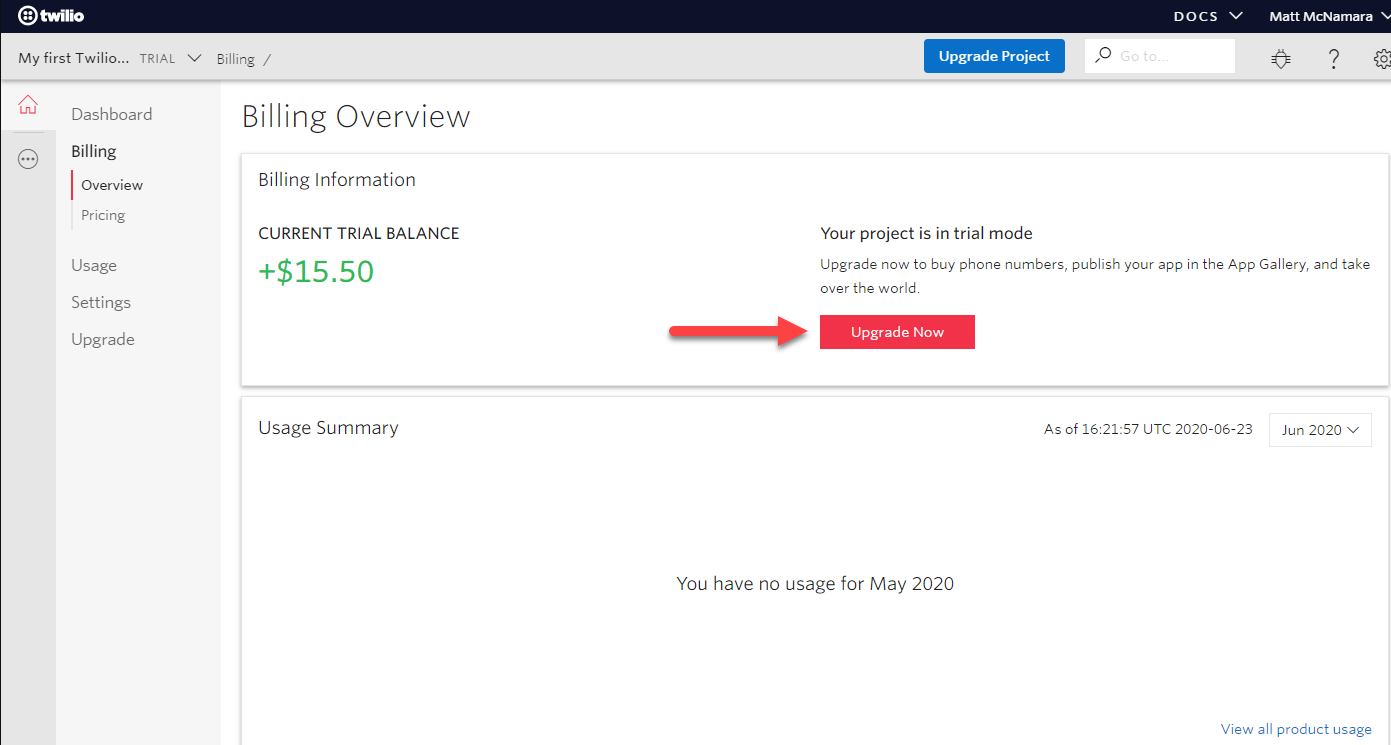 3. Enter your company's legal address


4. Enter the billing address associated with the credit card you'll be using for billing.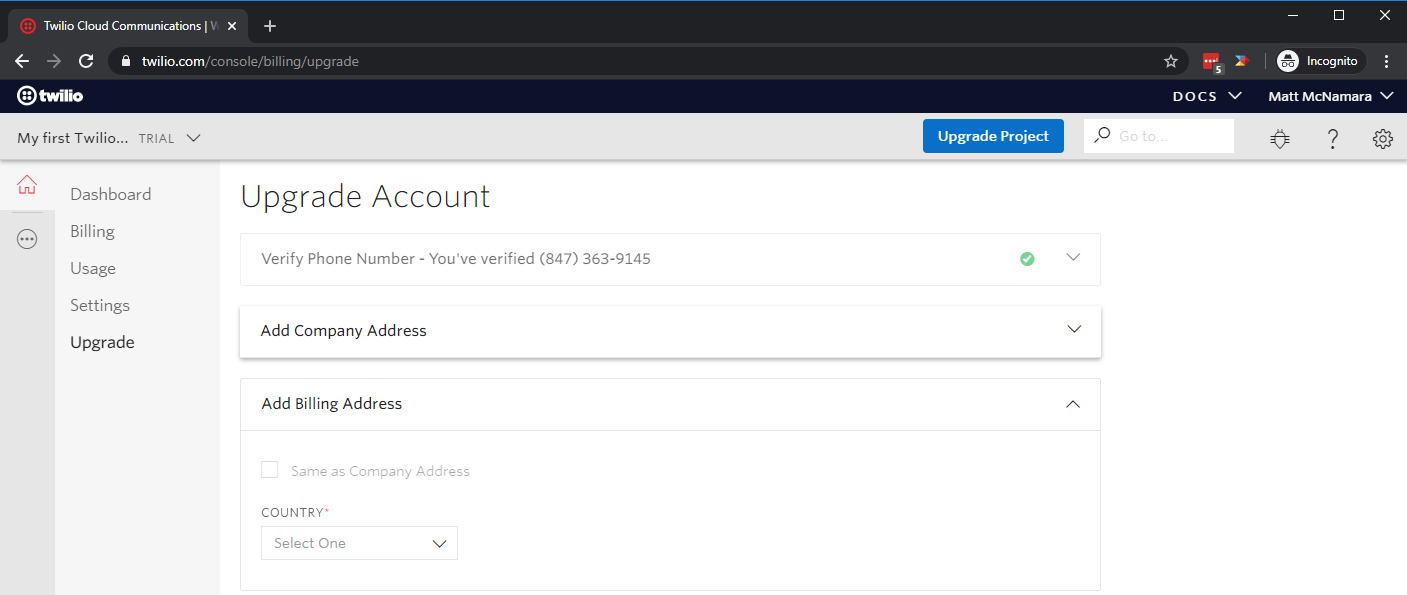 Note: If you'd prefer to not use a credit card, you can reach out to Twilio's support directly to set up invoiced billing. Please note that this is not covered in this article and Dickson, unfortunately, cannot help with this.

5. Enter the credit card details into the form.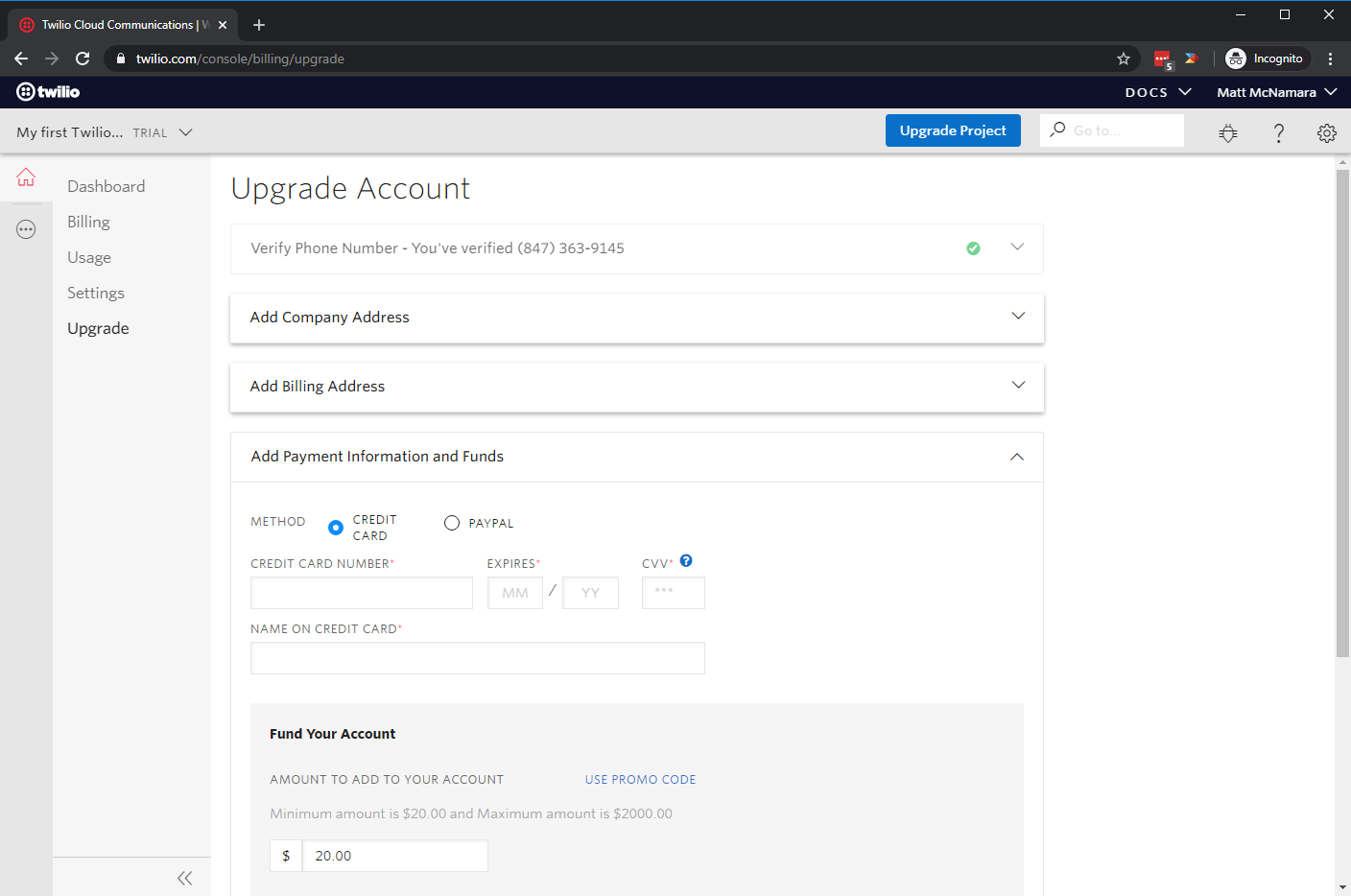 6. Choose an amount to fund your account, noting the following:

How much is up to you or your organization but we'd recommend starting with at least a couple hundred dollars
After a few months, you'll know about how much you use regularly
We HIGHLY recommend enabling Automatic Recharge
It is important to make sure your account is always funded to ensure proper delivery of SMS & Voice alerts.

7. Hit the "Upgrade Account" button at the bottom of the screen.

You've now set up your account and billing. Next, you'll want to link your Twilio Account with Omega Order Tracking