Limited Performance Due to Missing Identifiers (GTIN, MPN, brand)
This error happens when one or more values that you submitted for a unique product identifier (UPI) are either missing or invalid. Products affected by this error are still eligible to show up in Google Shopping Ads; however, their performance is poor (Lower ad rank).
Among the three identifiers, you can provide at least 2 for Google to approve your products. Since some products do not have a GTIN assigned, you can submit the MPN and brand instead when using Google Shopping Feed by Omega
To add the MPN field, check with your supplier to get the correct MPN for your products. Then, go to Shopify > Products > Edit your variant > Add the MPN into the SKU box.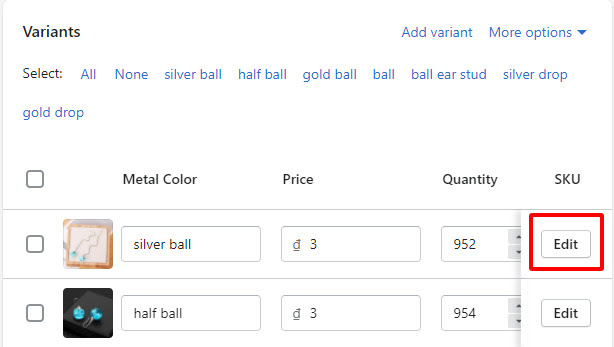 Click edit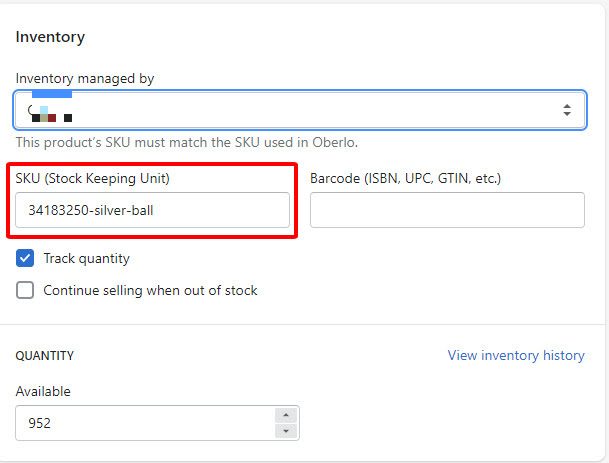 Now add the MPN to the SKU box
To add the brand, please contact us for support submitting your brand
Invalid Value
Google will verify all the GTINs that you submitted and will notify you if those are incorrect. There are 2 different causes and corresponding solutions to this error:
You provided the incorrect GTIN. The GTINs are different based on the product type and the target country, therefore, make sure your GTINs are correct.
Insufficient Product Identifiers: Missing Two Out of Three Attributes 
When this Google Merchant Center error appears, it means you are missing at least 2 out of 3 unique product identifiers. To fix this common error, merchants provide at 2 out of 3 identifiers as below:
Brand & GTIN

Brand & MPN (Applied for products that do not have GTINs)
To find out the required formats, check out Google Unique Product Identifiers.
Missing Value
Missing value error happens whenever you submit a product in a category that Google suspects to have GTINs, but there are none provided. Provide those for all the affected products to fix this error.