The first Google Merchant Center error we are going to resolve is Image Errors. There are multiple possible errors related to images that may happen to your product feeds. Each error will be fixed in different methods.
Processing Failed (Image Link)
Processing Failed occurs when Google encounters an unexpected error while processing your product images. 
A lot of merchants are having this issue and it is because Google encountered an unexpected error while processing your product images. 
It's better to check your product updating process to make sure there is no error. Then Google Shopping Feed by Omega will auto sync any changes in a matter of minutes.
Missing Values (Image Link)
You may encounter this Google Merchant Center error even when your product has a main page. Error still happens because your variants do not have an image yet. 

There are two ways to fix this common error:
Add images for each variant on your Shopify store.

Then Google Shopping Feed by Omega will sync the updated images automatically and submit them to Google Merchant Center. Please notice that this solution is highly recommended when your variants are distinctively different (Eg: Different colors, fabric, or material).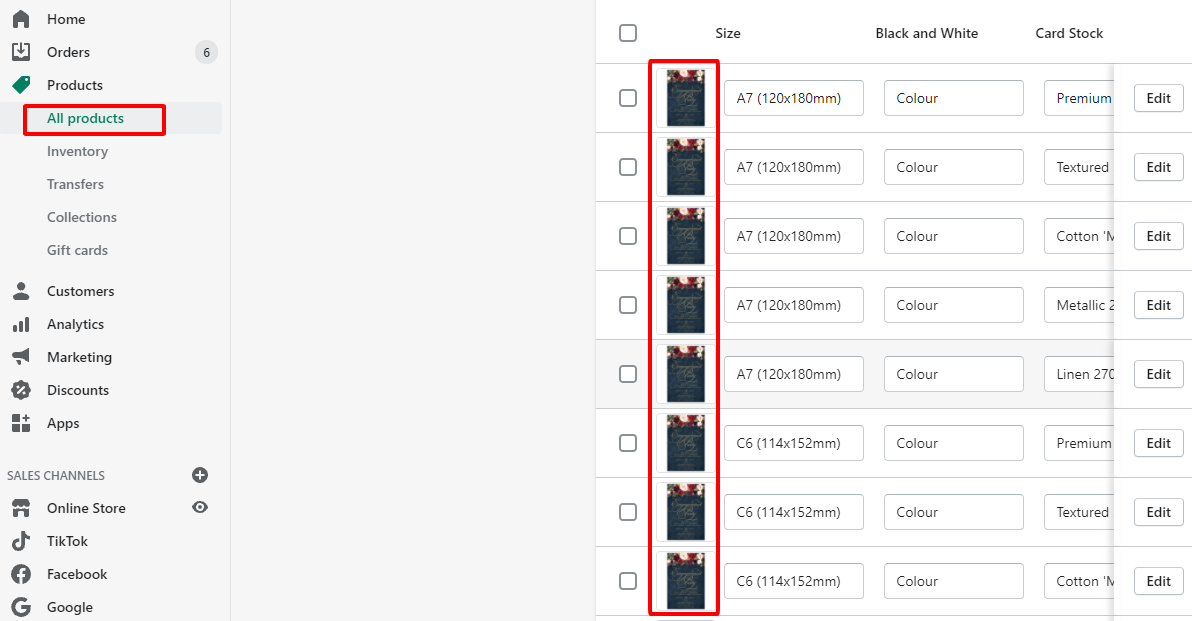 Make sure all variants are visualized
Edit your product with Google Shopping Feed by Omega
Simply go to App > Click Manage product> Edit product > Save settings.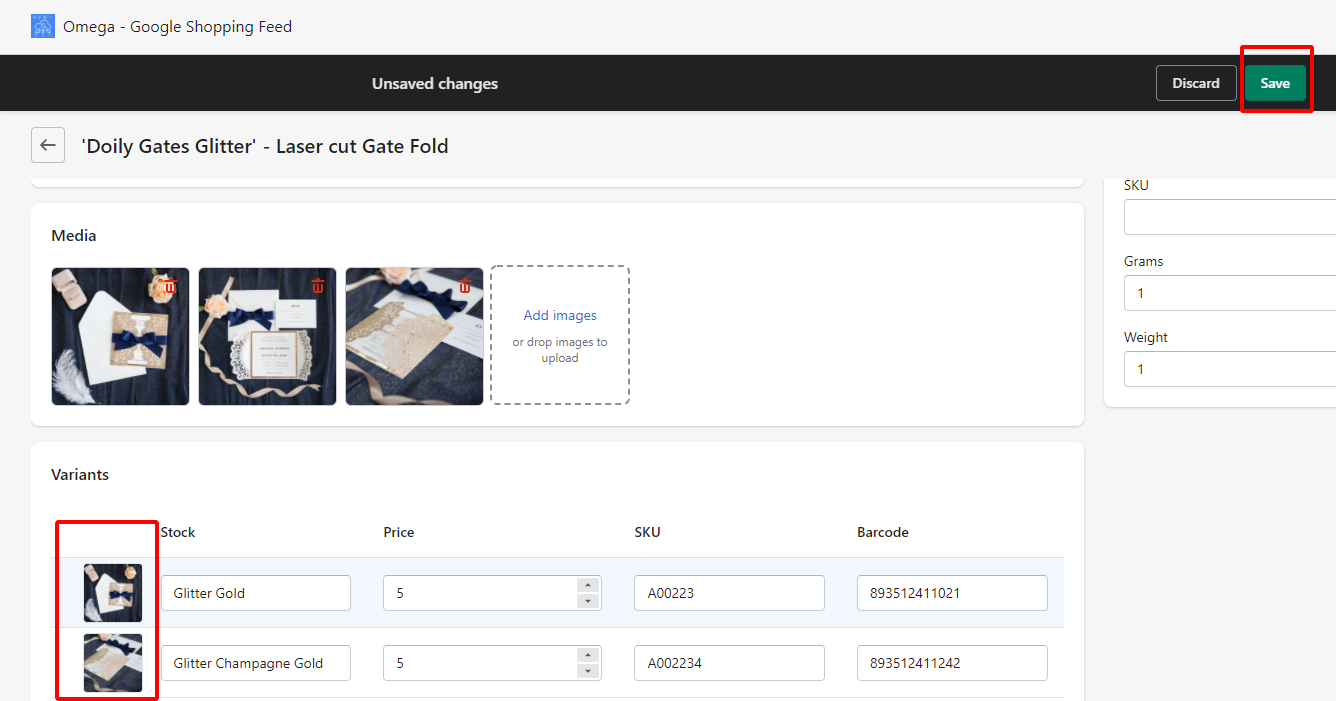 You can edit products immediately without getting back to your Shopify store with Google Shopping feed by Omega
Images Too Small 
If you face this Google Merchant Center common error, this means your image resolution is too low to be used for ads.
To fix this, you simply have to improve your image quality to meet the certain requirements below:
For apparel, Google requires images to be at least 250 x 250 pixels.

For non-apparel, Google requires that images must be at least 100 x 100 pixels. 
Promotional Overlay on Images (Image Link)
This common Google Merchant Center error will happen when your items' images have promotional texts such as retailer logos or calls to action), this common Google Merchant Center error will happen.
Simply remove all overlaying texts on your product images and replace them with a clear view of the main product to solve this problem. Learn more about Google's image requirements here.
Invalid Image
This common error definitely happens if
The image URL leads to a website page instead of an image

The image cannot be found on the server (404 Error)

The image is not in an accepted format
To resolve this common error, you need to make sure all images are accessible and use accepted image formats (JPEG, non-animated GIF, PNG, TIFF, BMP).
Besides, you should provide images that uniquely, clearly, and exclusively identify each variant of the product. Don't forget to ensure that all disapproved items are pointing to the correct URL.