Created: Nov 2019

Email:

 

This email address is being protected from spambots. You need JavaScript enabled to view it.
This is documentation on the Omega - Multi TikTok Pixels application, which will help you to configure your app in the right way.
⭐️ Installation
Step 1: Lock into your Shopify account in the App Store. Click the ADD APP button to buy the app for your store. 
Step 2: You will then be redirected to your admin page to make a payment for the app and start installing.
Step 3: After press Install app, the app will be automatically installed and be ready right away for you to use in the Apps section
⭐️ How to add Pixel ID to your store
After installing the Omega - Multi TikTok Pixels app you will be directed to the app admin page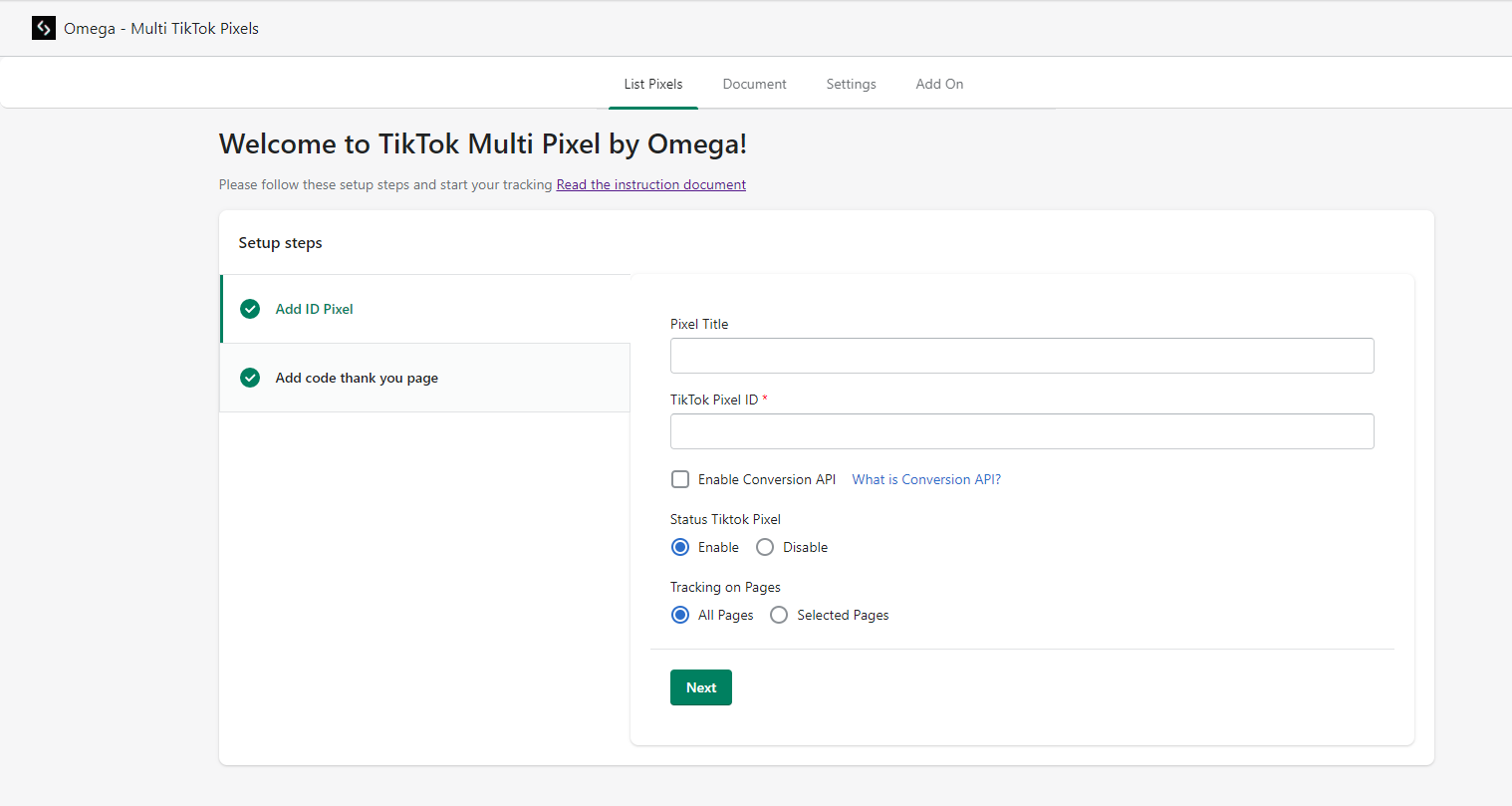 Step 1: Go to TikTok Ads Manager, Click Assets and choose Event, click Manage Website Pixel and copy your Pixel ID from there
If you want to use Events API, please make sure that you create the pixel manually, not through Shopify. Shopify TikTok is not available for Events API yet. 
How to create a TikTok pixel manually to use events API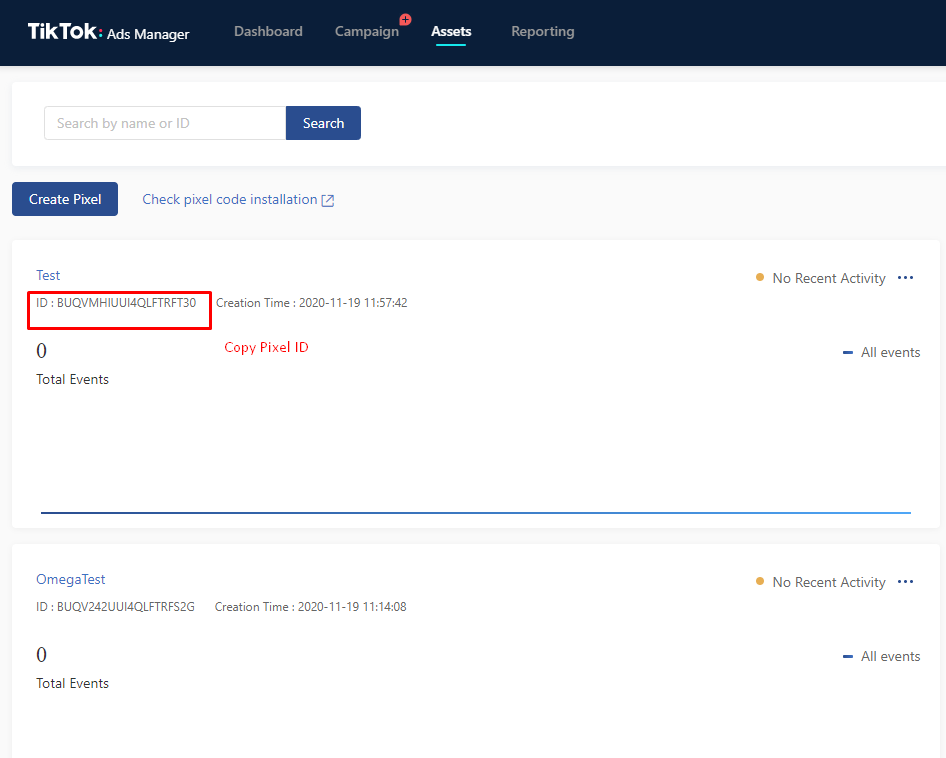 Step 2: Go back to the app admin, name the pixel (optional) and paste the pixel ID on the blank cell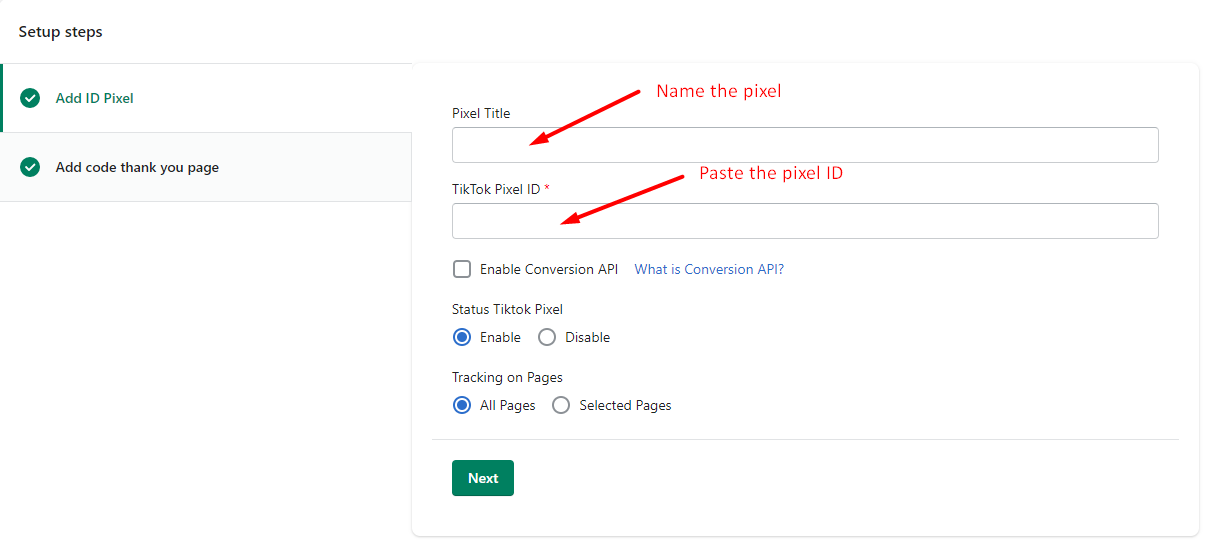 Step 3: Choose the active status of the pixel: Enable or Disable
Step 4: Choose pages to track the pixel events and click Save
It tracks all conversions including Product, Collection, Product tag, Product type.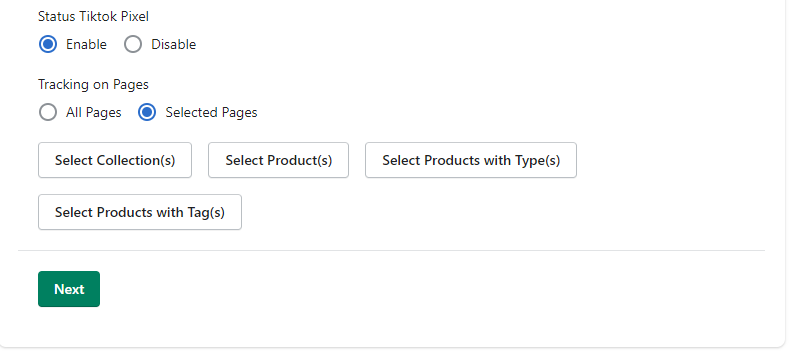 Step 5: Following our instruction to add code to thank_you page to track purchase event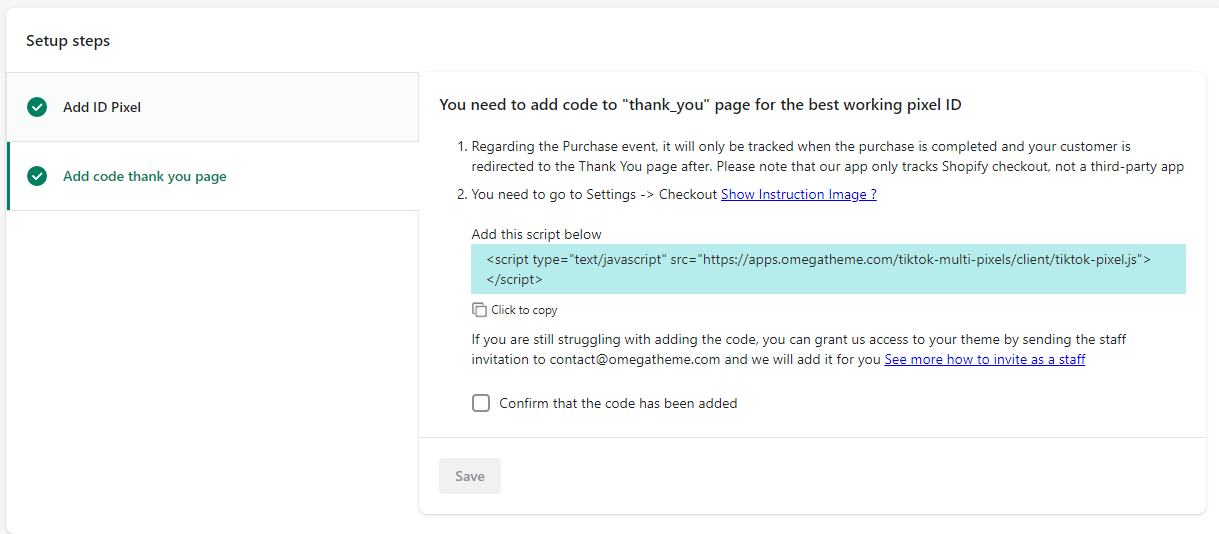 The TikTok Pixel you setup will then appear on the section below:

You can edit/ delete/ view your Pixel by clicking on these buttons 

The search icon 

  is used to search your pixel and the column icon is to select the information you want to show. 
Step 5: Go to your store to check if it's working
Use TikTok Pixel Helper to see if it's working or not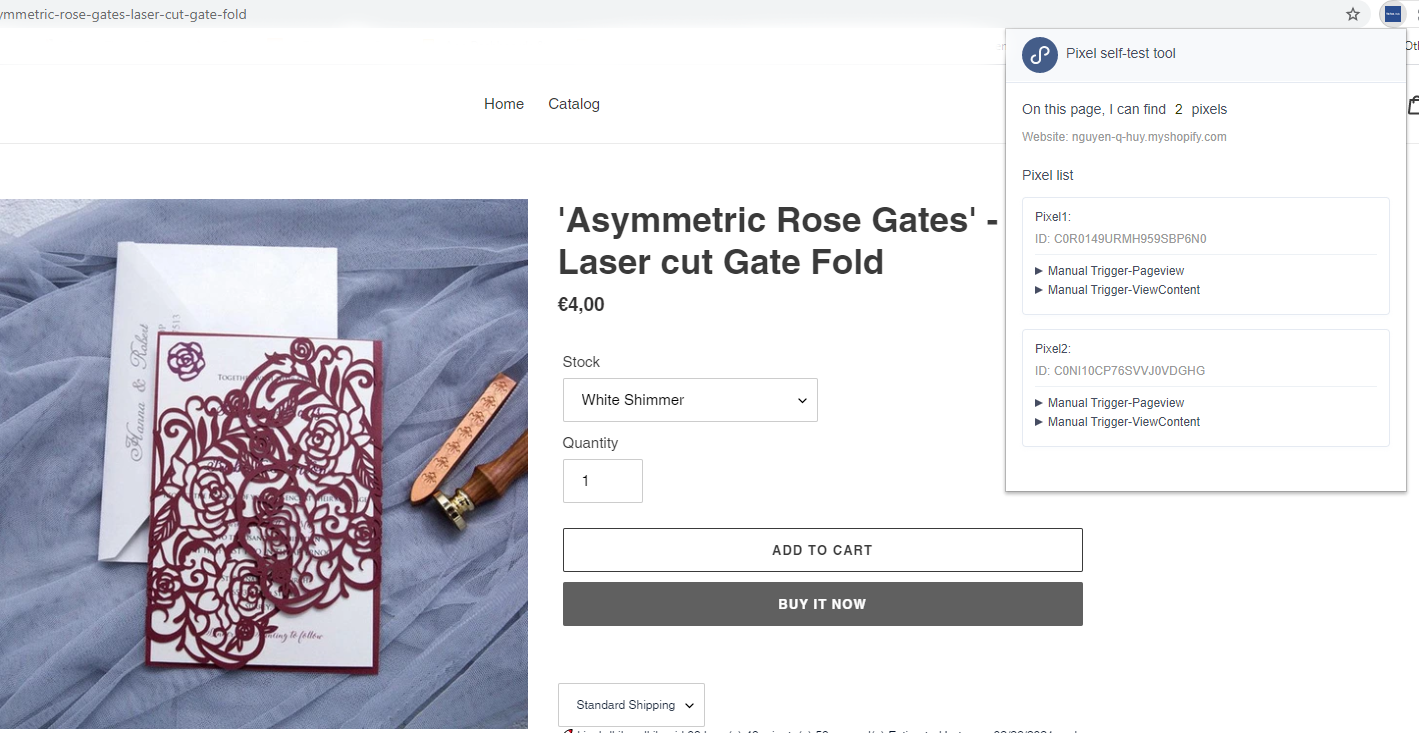 ⭐️ Set up TikTok Conversion API 
Please note: If your TikTok pixels are Shopify pixels, they are not yet available for the Events API. You need to create the pixel manually on TikTok Ads Manager.
Tracking updates for IOS14 users, network connectivity, or ad blocker concerns can affect the tracking accuracy, with the use of conversion API, you will minimize the risk of missing data from the browser side, the data will be sent directly from the server. 
Step 1: Choose the pixel you want to add conversion API and check Enable Conversion API box: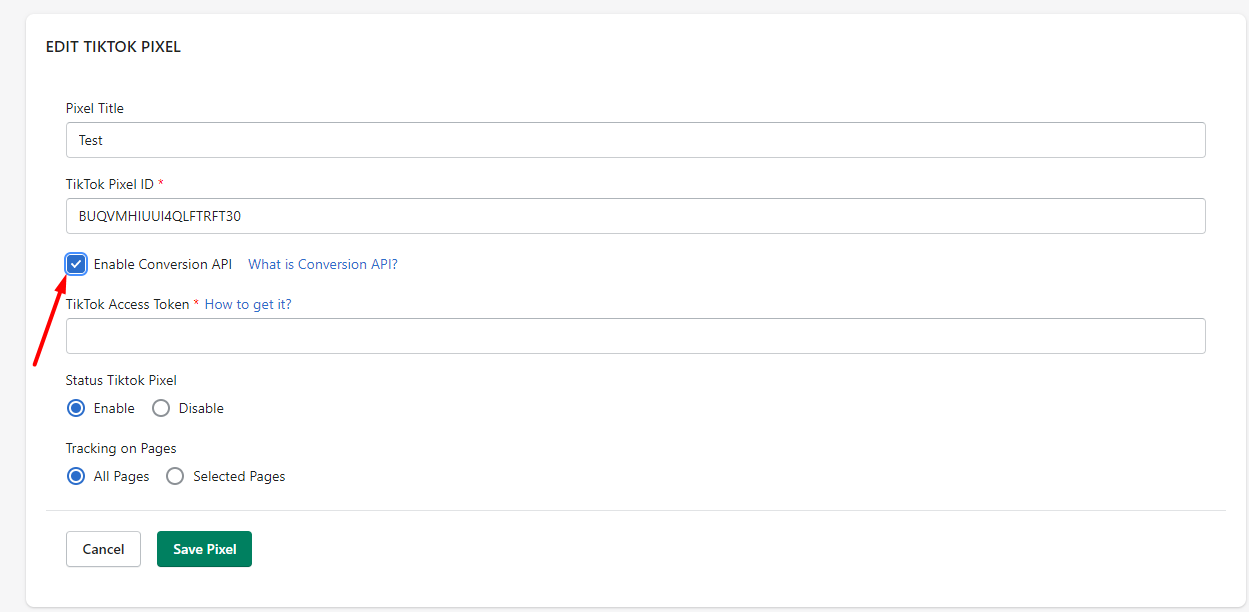 Then you will need to generate the access token: 
Step 2: Go to TikTok Ads Manager > Assets > Event > Manage Website pixel and choose the pixel you want to generate the access token. 
Go to Settings tab and select Use another account's TikTok Developer app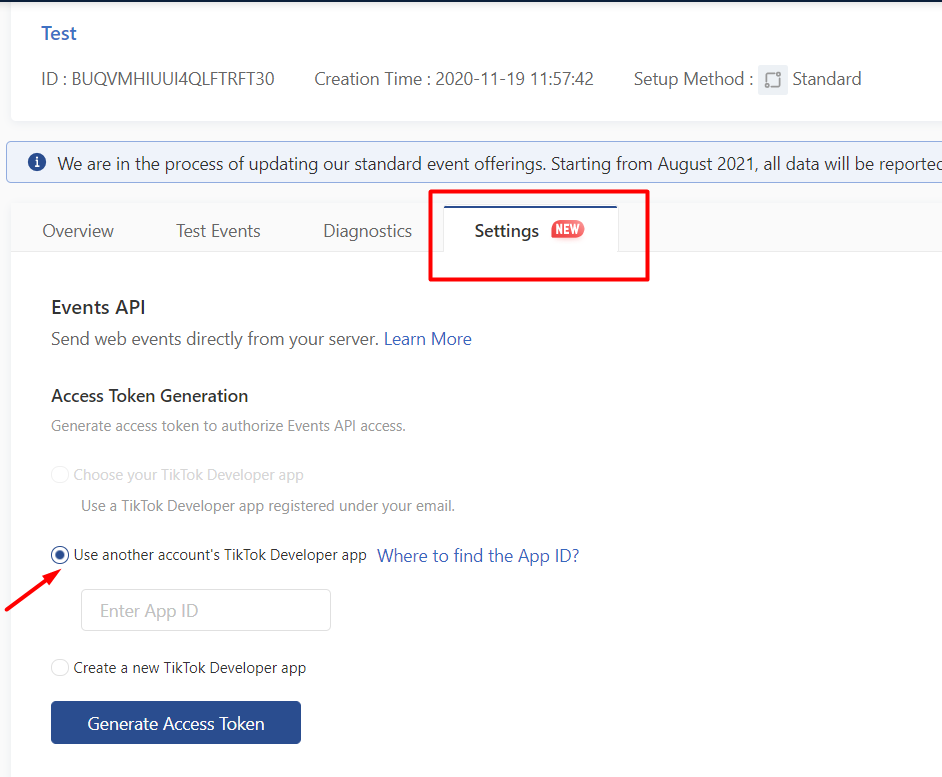 And enter our App ID: 6986937111349821441
Step 3: Click Generate Access Token then copy the token access and paste it to our app.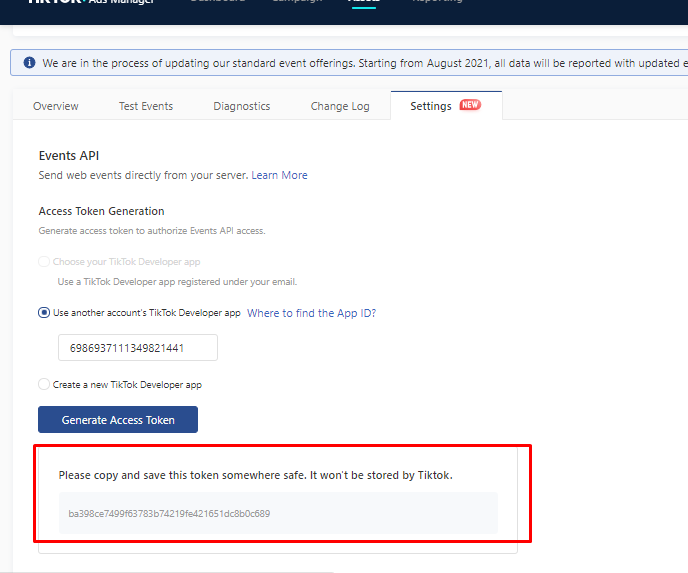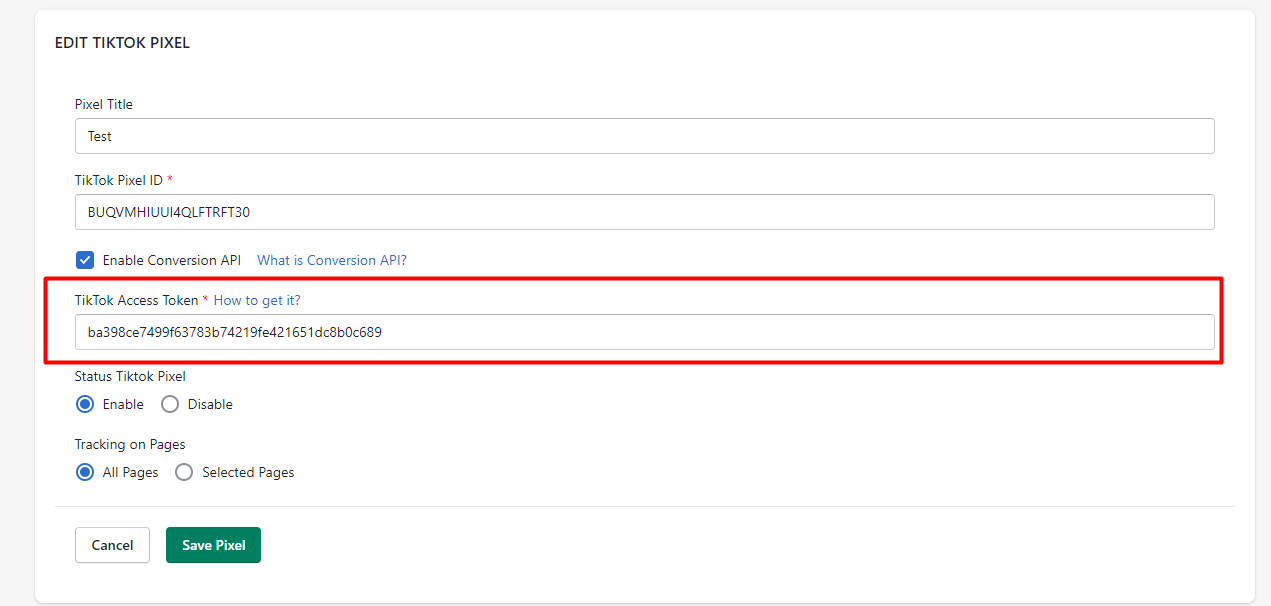 Click Save then it's done, you can test events on your store. 
⭐️ Add another Pixel ID
Go to TikTok Ads Manager and copy another Pixel ID and paste it on the app.
If you set a pixel to track for just the collection, you can add another pixel for this collection and it can help you to build really good data.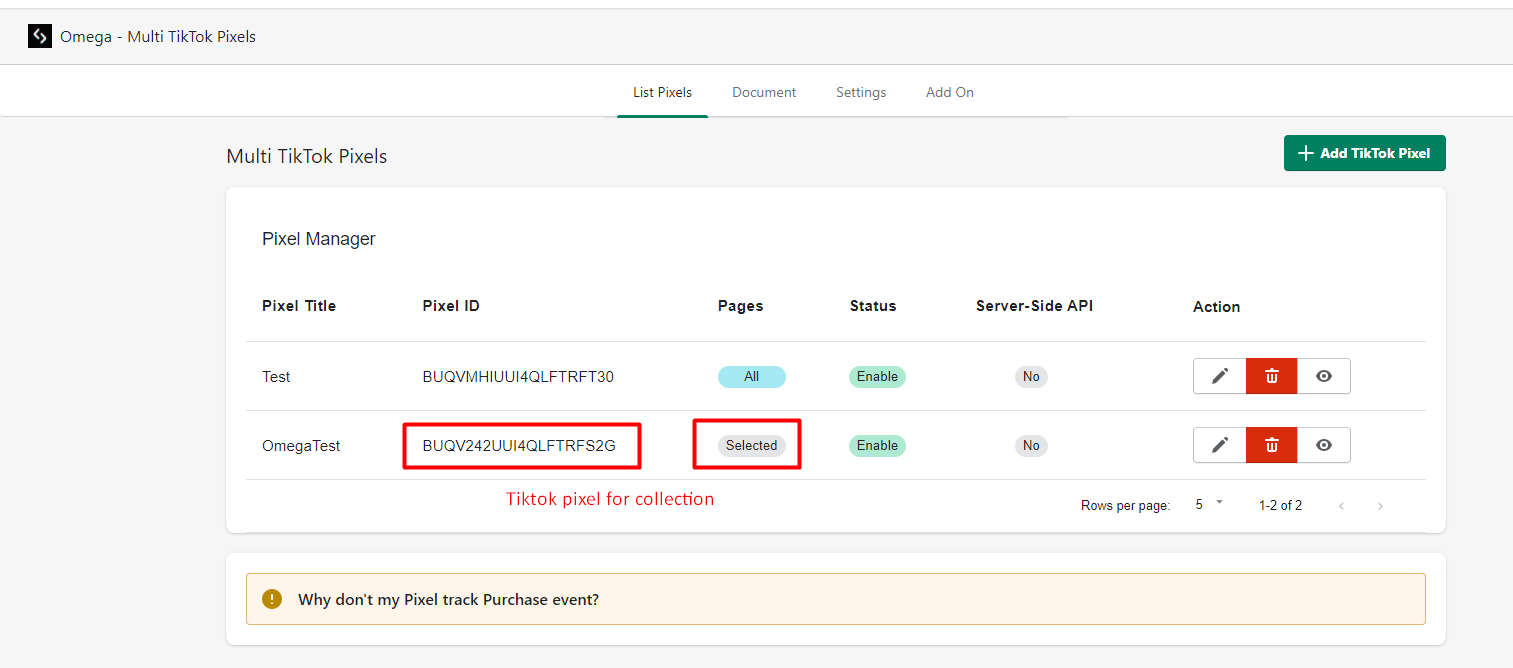 ✏️ If you have any problems when using the Omega - Multi TikTok Pixels app please do not hesitate to contact us at This email address is being protected from spambots. You need JavaScript enabled to view it., our support team will make sure your problem is solved as soon as possible.