1. How to upgrade App Plan
Under the "Settings" tab, you can view the pricing table with detailed information. Just click the "Choose Plan" button for which plan you want to upgrade. 
There are 2 options for you to pay: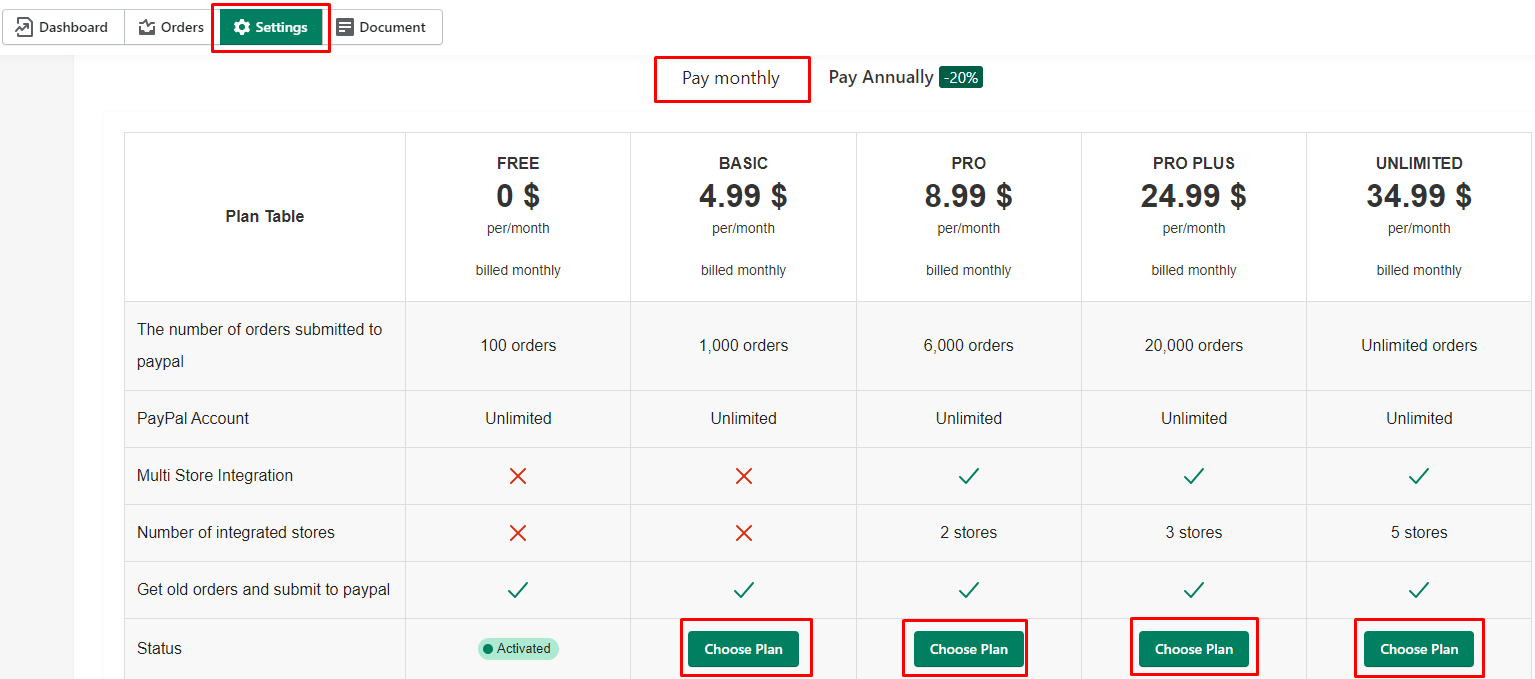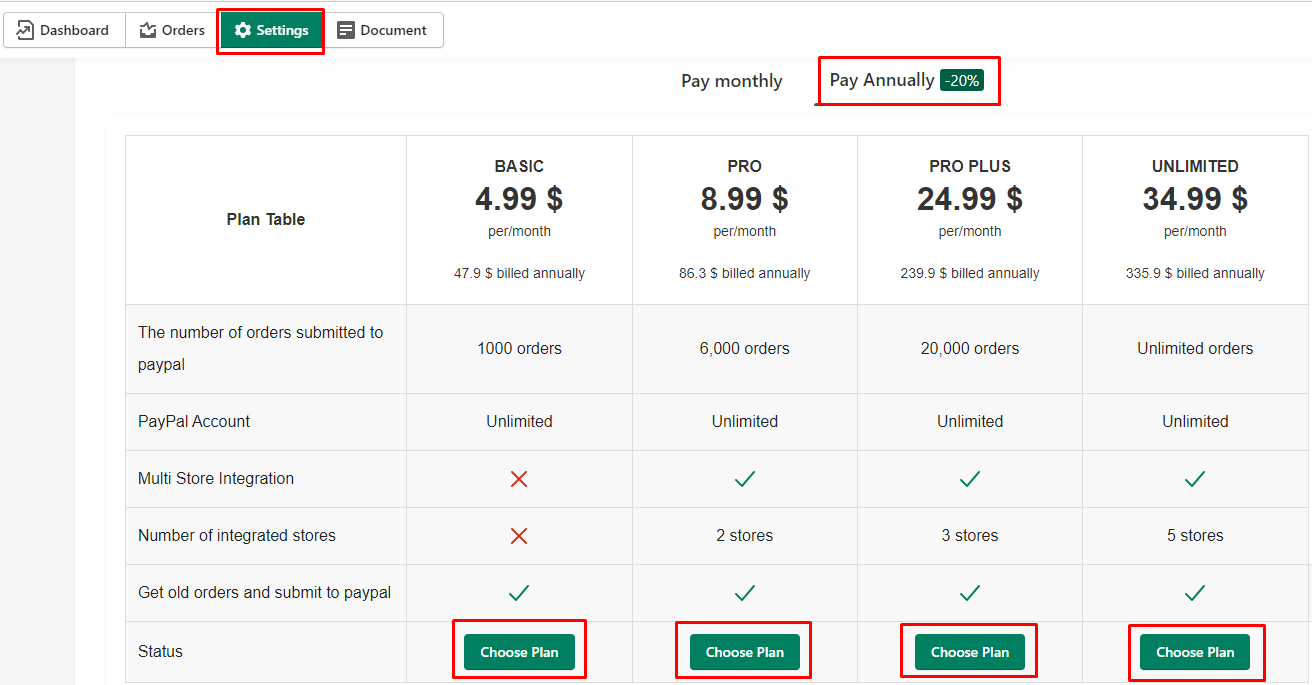 After choosing the plan, you will be asked to process old orders or not.
Note: 
- The old orders will count to your number of usage this month.
- If you are using multi-store integration, the subscription fee will apply to your main store.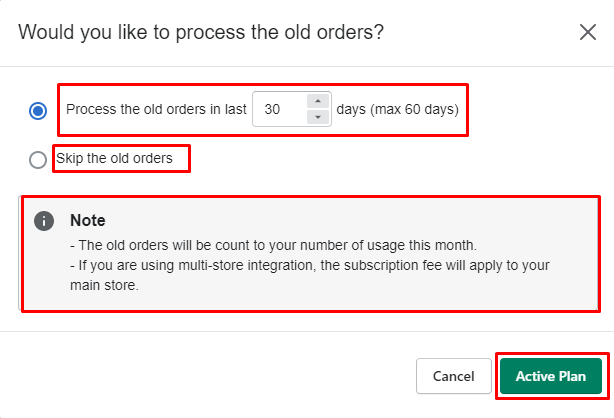 2. How to degrade App Plan
Just click the Choose plan button of which plan you want to downgrade.