The onepage is an component for joomla 2.5.x and 3.x, that displays all the essential features of your website on the home page. It makes easy for the users to get all the required information within a single page using the links on the menu has a simple.
This Joomla Onepage works on all devices like Desktop PC's, Tablets like the iPad and Smartphones like iPhone or Android.
Change log
+
UPDATE! New version 8-7-2015
Update responsive for menu.
Main features of this Joomla Onepage Component

Ajax functionality
Load main page on frontend.
Load menu type, menu item, content when creat item page.
---
Features Item
Use inspect arrow and you can then hover/highlight and select element items.
Preview/Original element items selected.
Custom insert, edit, remove element select with tag html.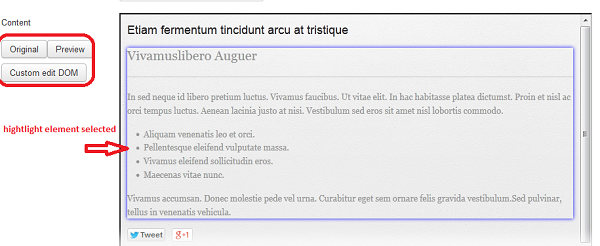 ---

Features page
Drag and Drop layout page, support make site onpage, Portfolio, magazine, blog,…
With many Elements we support you have many options to make any page layout you like. Same as: Column, module, page element,...
---
Easy Configuration
Show/hide menu.
Display menu with Horizontal/Vertical.