iLike is component and plugin for Joomla! 2.5/3.x and it provides an easy way of adding a like/dislike to the bottom of every article. The component of the management function like / dislike in a list and reporting them by day, week, month chart form.| As well as comparing the ratios between the users and visitors of the vote article by month.
This plugin is simple to use with custom such as the vote button label changes, allowing customers to vote without having to login, there are also different styles for your choice votes show.
Change log
Option: positions - on the top, on the bottom or both positions in article, item, productdetail, entry.
Show or hide each one of buttons
Works with these components:

Joomla Content(com_content)
K2(com_k2) 
VirtueMart2 (com_virtuemart)
EasyBlog (com_easyblog)

 
Main features of this Joomla iLike Component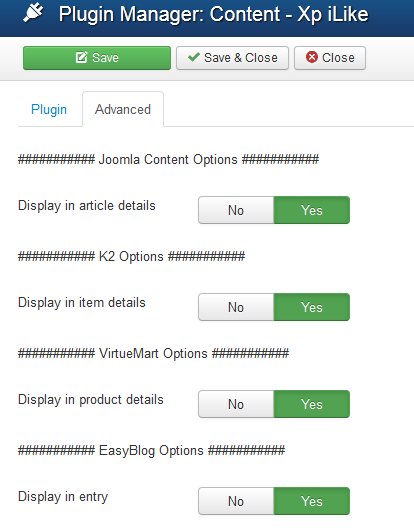 Plugin support multi component
The plugin working good on joomla content, K2, VM and EasyBlog

---
Report
The statistics have quality like / unlike in the backend by day, week, month. There are also statistics like / unlike under the user or guest.


---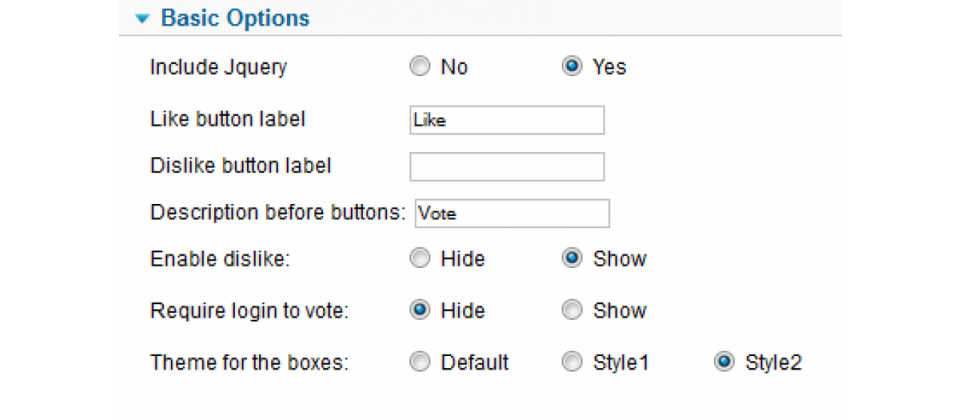 Options
Allow you choose theme for style show on front-end and allow the user or visitor used functions