Our Simple Twitter Module use widget ID to show your Timelines on Joomla 3 templates. It is really easy to find it folow these simple steps. OT Twitter Feed is twitter module which display your latest tweets. You just have to add your twitter widget ID and then you can see any user's tweets on your Joomla site. It is an awesome joomla module to display your twitter tweets with slider and normal fixed layout.
In this article we will show you where to find Twitter widget ID and how to config this simple module.
Step 1
Login to your Twitter account and go to this page:
https://twitter.com/settings/widgets.
Click "Create new" button.

Step 2
Select your widget type: User timeline, Favorites, List or Search. Set up your widget using options fields. Remember that you can always change widget representation (colors, theme, number of tweets, etc) later inside Simple Twitter Plugin widget, without going to your Twitter account settings page.
Click "Create Widget" when done editing.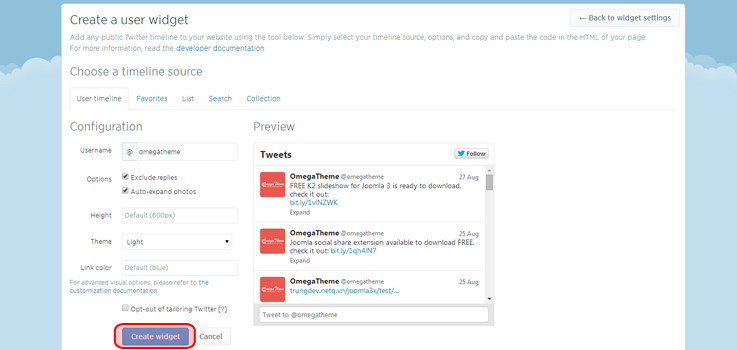 Step 3
Your widget ID will appear in two places: your browser address bar (highlighted on below screenshot).

Step 4
Copy this ID and use it to config OT Twitter Feed module, make sure that ot twitter feed module has been installed.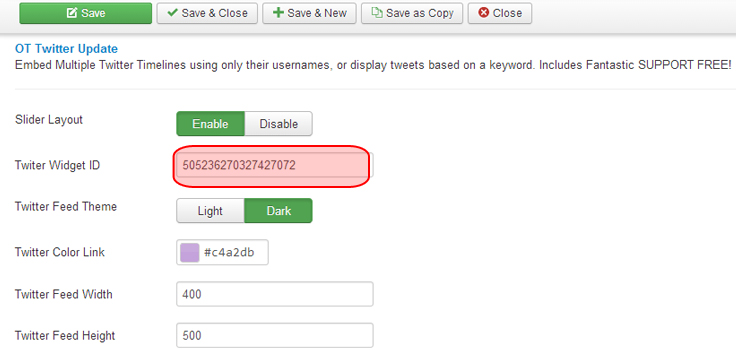 And the final is result, you can use one of normal fixed or silder layout to match your website: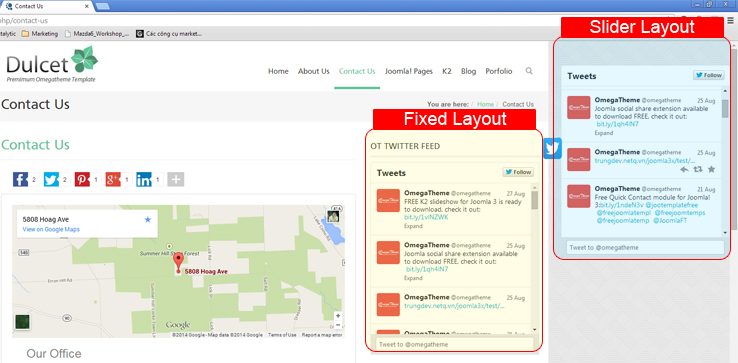 + First, you can download it: Download Now   View Demo Support
Thanks for reading!