OMG Menu
OMG Menu is module and plugin for Joomla! 2.5/3.x and it provides an easy way of adding menu to your site. The module of the management to show a great responsive and customize menu.
This plugin now compatible with Joomla 2.5 and Joomla 3.x.
Quick Info
Price
Free
Version
1.0.1
Released date
2015-19-11
Available for

Joomla! 25

Joomla! 3

 
Change log
Fix bug and for Joomla 2.5, 3.x.
Main features of this Joomla OMG Menu Module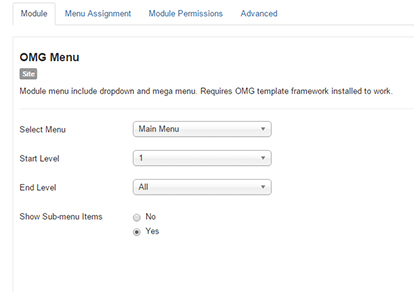 Module Config
---