Content Press
Content Press is a component for joomla that helps to shows the list of content as the table or viewbook that included with the filter by: Defined Categories, Defined years and Alphabet filter.
It can be used for many purposes such as: Press release, publication of the company and/or for the board of events and/or the diary blog.
This Joomla ContentPress works on all devices like Desktop PC's, Tablets like the iPad and Smartphones like iPhone or Android.
Quick Info
Price
$9
Version
1.1.3
Released date
2016-15-3
Responsive supported
Yes
Available for

Joomla! 25

Joomla! 3

 
Change log
+
UPDATE On version 1.1.1
Added new Blog Wall layout with Auto Resizing Image (require /cache folder writable)
Fixed few bugs reported since the component release.
+ V1.1.3 –
March 15, 2016
Add bootstrap for responsive
Added filter with meta keywords of the article
Add responsive layout settings as: large, medium, small, extra small
Add limit text show on description
Added the option Show/Hide alphabetic filter and meta keywords filter.
Fixed choose categories, year from root and all year on backend component.
Main features of this Joomla ContentPress Component

Filter function
Article filter function is very smart and easy to use, you can search with keyword or filter by: Defined Categories, Defined years and Alphabet filter...

---
Configuation

flexibility
 Each menu configuration therefore allows you to display content types.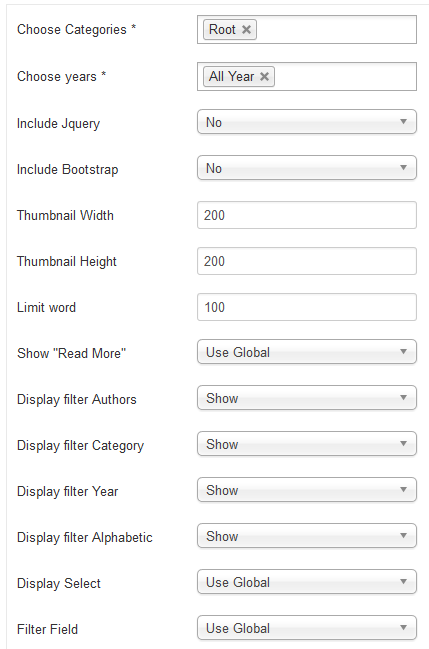 ---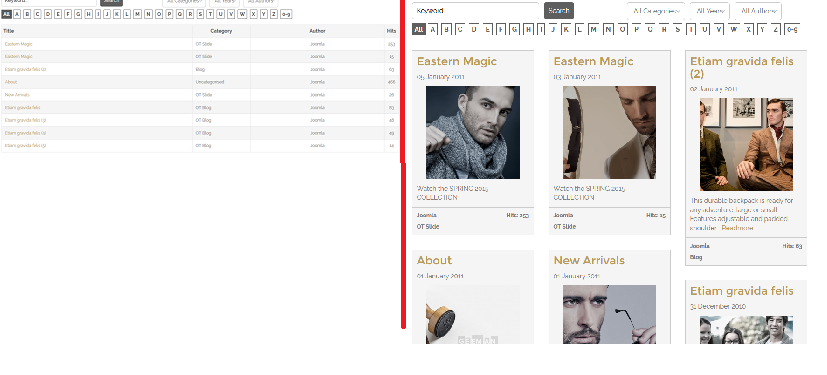 Two most popular article view
Contentpress have two choices for display: viewbook or list
---