OT Bamboo Cycle - Minimalism Joomla virtuemart template for bike shop
| | |
| --- | --- |
| Engine: | Joomla |
| Category: | Virtuemart Templates |
| Framework: | JARVIS 1.0    ? |
| Design: | Responsive (Bootstrap 3), Sharp on all devices |
| Included: | Blog/Contact |
| Add-ons: | Virtuemart product slider |
| Compatibility: | Latest Joomla 3.x version, Bootstrap 3 |
| Template version: | 1.0.0 |
| Release date: | 8/12/2015 - USA |
| Rating: | |
| Support: | Open a Ticket |
Bamboo Cycle is an elegant Joomla Virtuemart template with flat ,responsive design to bring the unique for your bike shop.
Come with 3 different home pages, the clean style and neutral color, OT Bamboo Cycle focus on product presentation. It will be the best template to keep your visitor 's eyes focus on your products. This is a perfect choice for any website involved in a bike store, cycling club,  bicycle repair center or bicycle accessories store.
It has all features that an online bike shop need:
✓Eye-catching slide to highlight the products or promotions
✓Products category with 2 columns to offer the viewers a pleasant visual experience.
✓Google map integration to visualize your location.
✓The Blog section for you to introduce the product clearly or update the news with your customers
Build with the Jarvis framework so Bamboo Cycle is totally responsive, validated, clean code, and highly customizable to fit any demand. It's also up to date for the latest Joomla 3.x version as well as Bootstrap 3.
Enjoy Bamboo Cycle by yourself and you won't never regret.
Access To all Theme
Basic Support
Regular Theme Updates
1 Domain License
7 days Money Back Guaranteed
3 months of updates and support
Access to all our themes
Priority Support
Regular Theme Updates
3 Domains License
7 days Money Back Guaranteed
6 months updates and support
Access to all our themes
Priority Support
Regular Theme Updates
Unlimited Domains License
7 days Money Back Guaranteed
12 months updates and support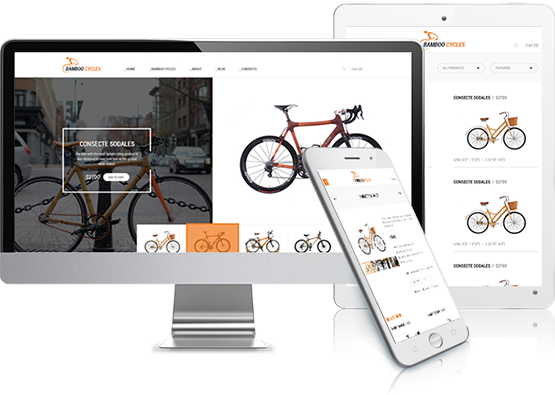 Fully Responsive
With the smart responsive layout, Bamboo Cycle can easily bring all your products in the focus of attention, even in small screen sizes. Your customer will have the best shopping time on your site with intuitive navigation whatever they are using desktop or mobile devices.
---
Drag and Drop Layout Builder
Bamboo Cycle has extremely flexible layout builder. Just by drag-n-drop, you can create various layouts for your need with no conflict at all. It's very easy to use, and it can save a lot of money in case you want to refresh your website appearance.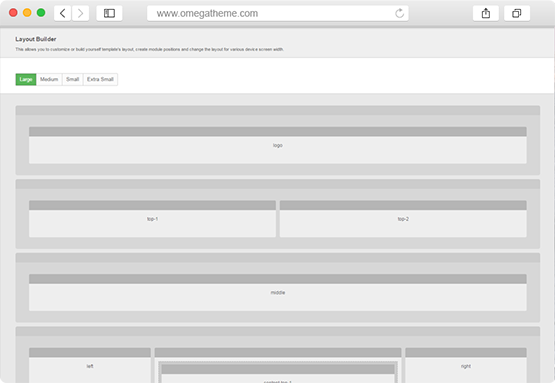 ---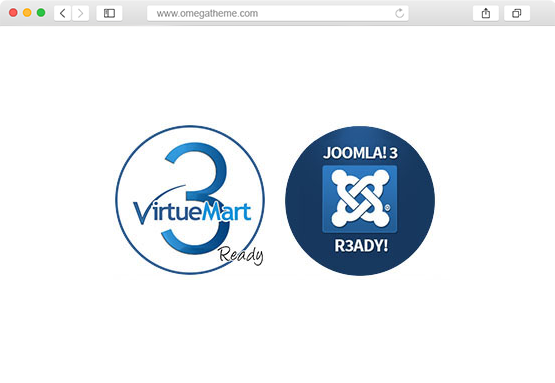 Ready for Virtuemart 3.x
Bamboo Cycle is compatible with the newest version Virtuemart 3.x so you won't find any trouble of setting up Bamboo Cycle with this popular shopping cart extension.
---
Additional Google fonts & Edge web fonts
You have full control on website's text font. And you can change the font whenever you want with the integration of Google Fonts & Edge web Fonts. 500+ web fonts to choose and they will work correctly in all modern browsers.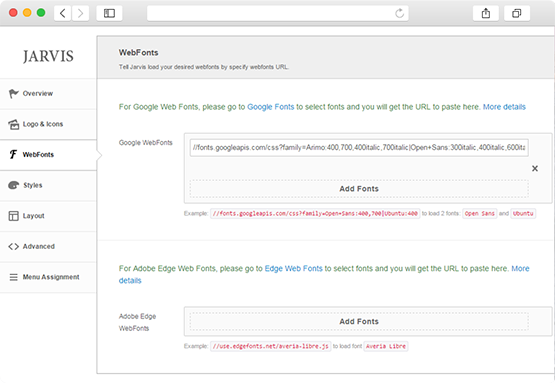 ---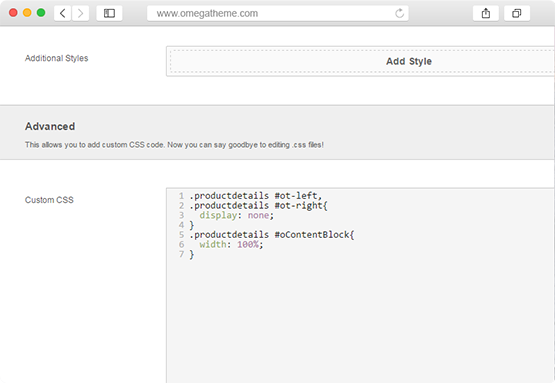 Custome CSS without opening .css file!
Jarvix framework allows you to add your custom CSS code right in the template manager without opening .css file. No more worry about losing the file when you update the template. And you also can check your code easily when you want to edit, update or remove the code.
---
Add a custom Javascript in your way
You want to add a Google analytic code, a Facebook conversion tracking pixel code to your website? It can be simpler than ever. Bamboo Cycling has a separated place to you paste the Javascript code. Just choose the position for the code and it will work as a charm.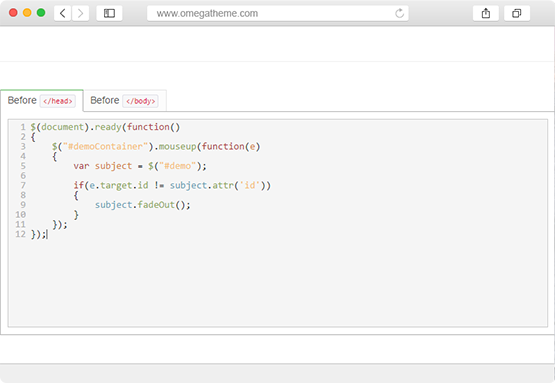 ---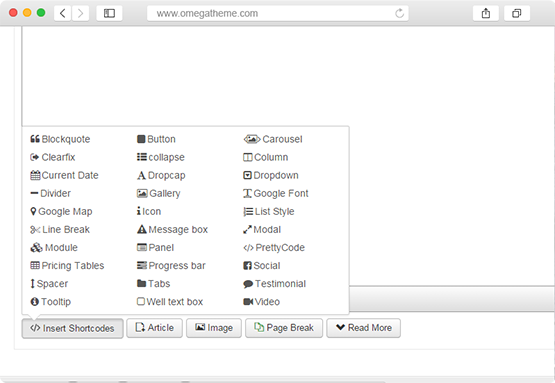 Shortcodes
Bamboo Cycling is highly recommended for all Joomla users, even a newbie without coding knowledge. You are quipped with 30+ shortcode to configure your template. Just clicks and you will have a beautiful template by yourself.
---
Right to Left language support!
You are using right to left language? No more worry, all of our Joomla templates support RTL languages. You can install the RTL language and see how the template looks perfect in RTL mode.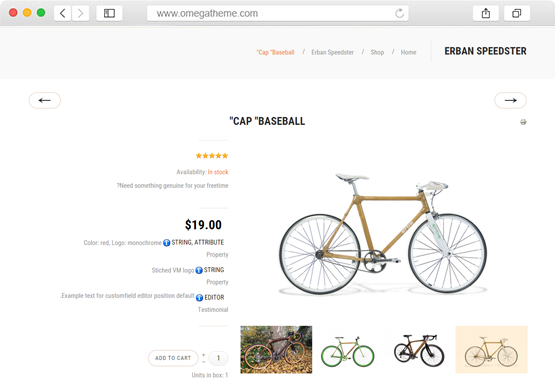 ---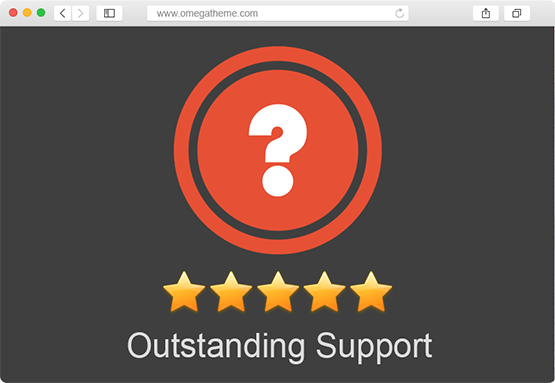 Long term support
We are serious with the support and you are deserved with the best treat. Omegatheme team ill give you quick and professional support and answer all your questions. Don't hesitate to raise a new topic in our support forum when you have a question.
Do not be hesitate to join with us right now!
---