What's Quickstart package ?
A Joomla! quickstart package is fully functional and it contains all extensions used in demo and all demo content, images, database ... and once you install the quickstart successfully, you will have a complete website that is exactly same as our demo.
Joomla Quickstart Installation
By this tutorial i will show you how to install a template quickstart package for Joomla! 3.
Step 1: Downloading a Joomla! template package from: http://www.omegatheme.com/joomla/templates/tag/10-joomla-3-templates  after you have template zip file, you should extract it first. In this tutorial i use OT Smartsolution template so i have quickstart_smartsolutions.zip file. Now you should extract it and then upload to your server/hosting/local server as you did with installing fresh and new Joomla! site.

Step 2. Creating Database
Creating database on your local server is very easy. Just login your phpmyadmin then type name of database that you want to use for your site. Here i'm creating database named ot_smartsolution. 

Step 3. Start installation: Now open your browser and type your url in the address and then hit enter! your quickstart package runs and screen appears.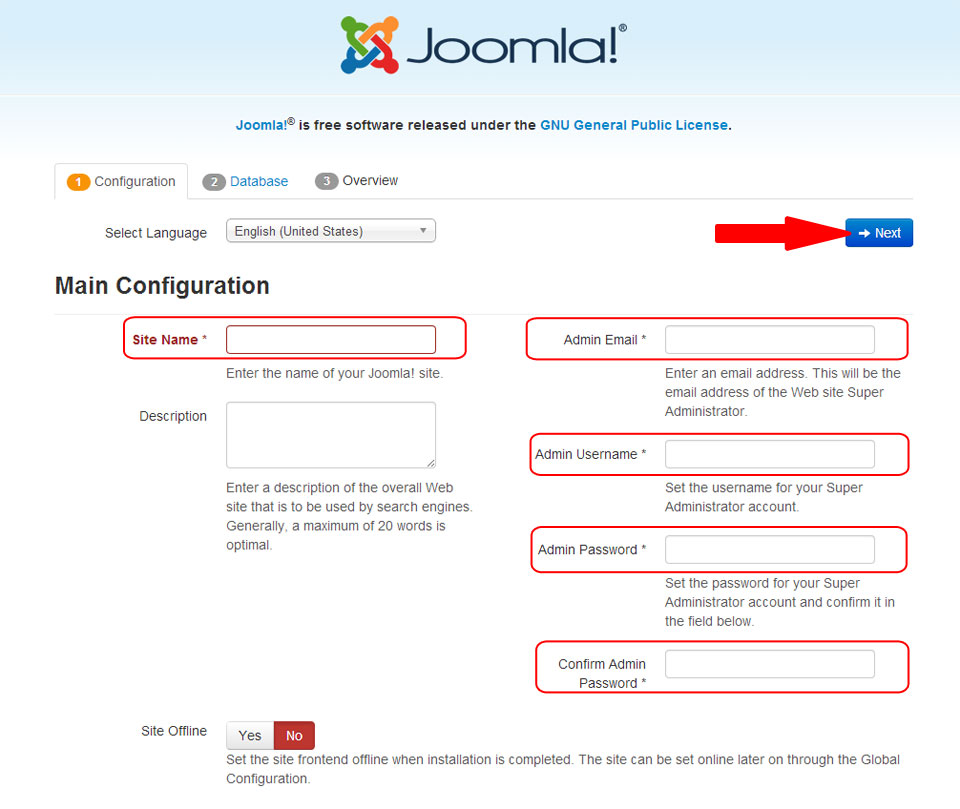 Now you select language and then enter Site name, Description, Email and Admin account for Joomla administrator, then click Next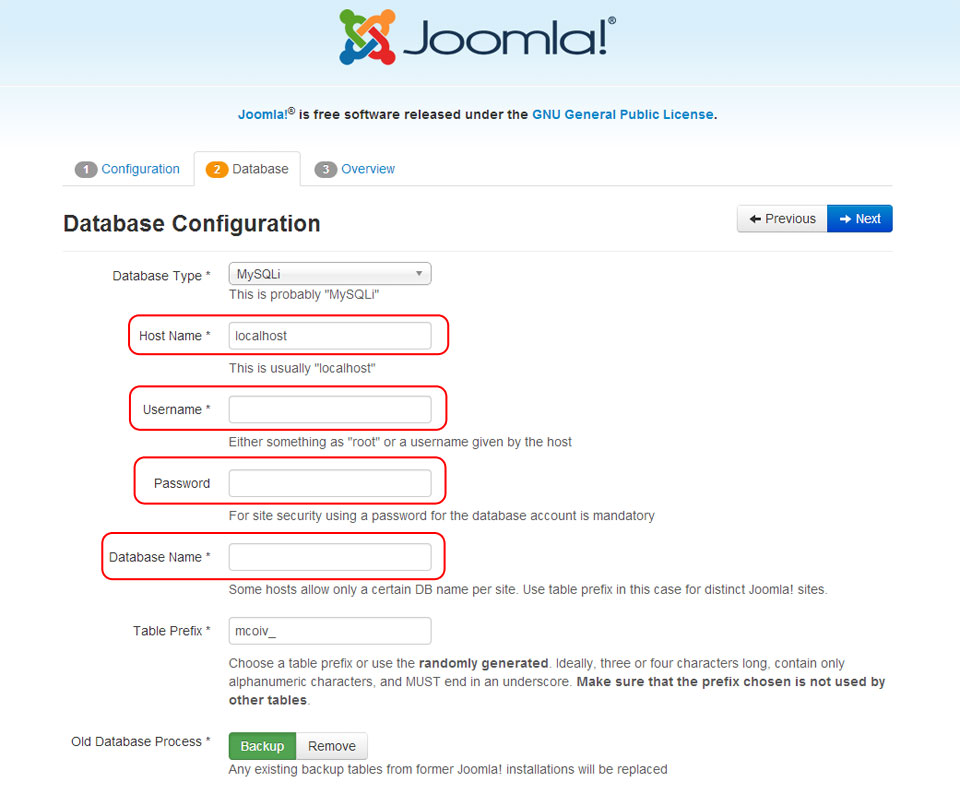 In this step you will need to fillup database name, username and password. After that click next and then you will redirect to the next step which is most important step for installing quickstart pack.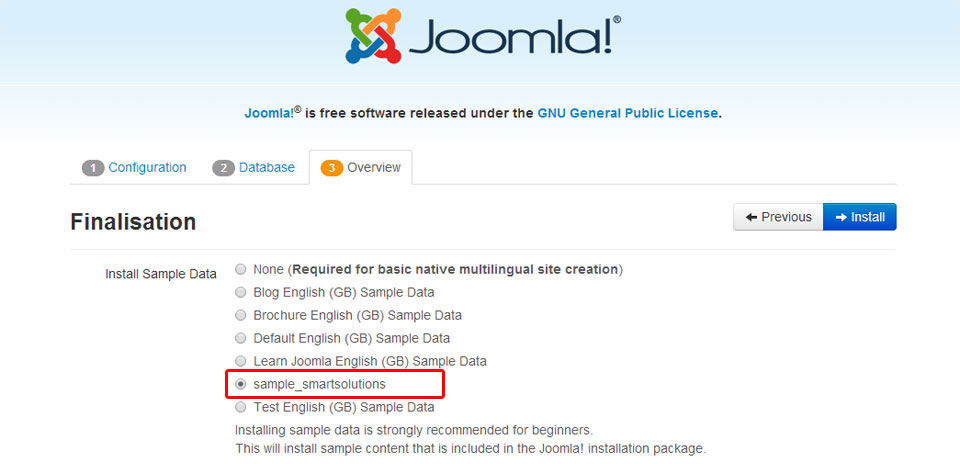 As you can see from the above image that you must need select "sample_smartsolutions". Now click on Install to finish the installation.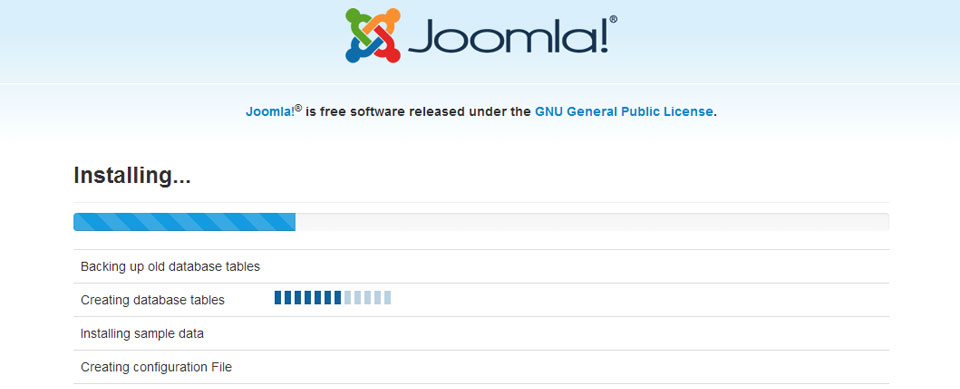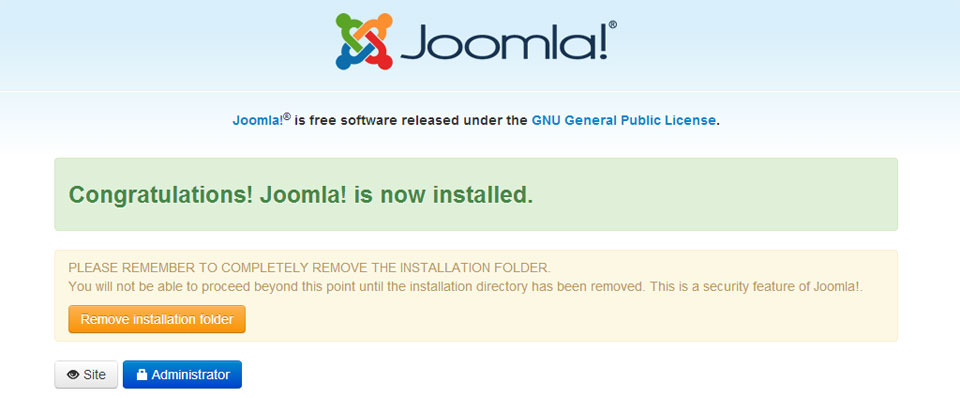 Now click on "Remove installation folder" will remove the installation folder from your joomla directory.