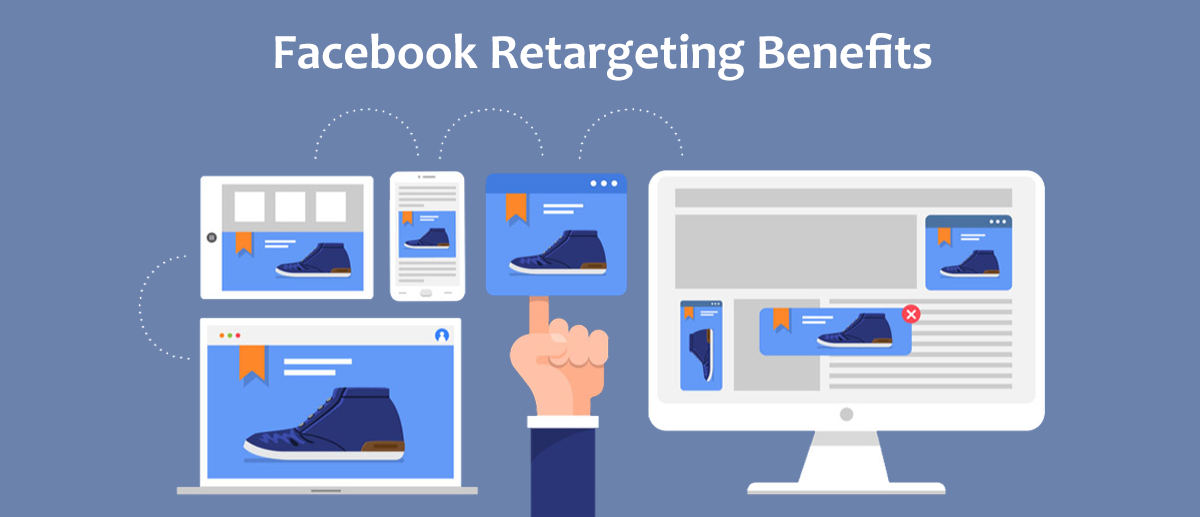 Below are some of the most outstanding benefits of using Facebook Retarget
1.Heightened brand recall
Studies continue to demonstrate that it may take seven impressions by your brand on a customer to build up enough trust for them to take action. Retargeting can shorten the amount of time it takes for your prospects to build enough brand awareness and make a buying decision. Even if they do not convert right away, you are putting the odds in your favor that your brand will be the first one they remember when they do decide to move forward. Brand awareness is huge for business growth, and retargeting offers benefits in that area.
2. Gain insights and greater engagement
It is suggested to retarget people based on the categories they are interested in your store. It also allows you to understand where the highest percentage of your retargeting conversations are being recaptured after customers leaving your site. The analytics of your current and previous retargeting campaigns are the road map for your future efforts to bring more qualified traffic to your website. Over time you can create laser focus for all your digital marketing efforts to maximize results.
3. Target specific behaviors
If your business offers more than one product it can be difficult to predict what new customers will be interested in. Retargeting allows you to tap into user behavior and only show ads for relevant products that the potential customer is most likely to buy. For example, you own a furniture company and sell a variety of items, ranging from rugs to couches to bed frames. Understanding which of its products a website visitor is interested in requires knowing which pages and products a visitor viewed. By tapping into retargeting ads, you can only show customers products that are relevant to their interests.
4. Increase conversion
According to a recent study by Wolfgang Digital, the average conversion rate for eCommerce businesses they looked at in 2019 was 1.85%.  Since only a small percentage of website visitors will end up making a purchase on their first visit, retargeting can be used to help bring more people back to your website to complete a purchase. Ads targeted at those who abandoned their cart or didn't complete checkout can help capture sales you would otherwise lose, increasing your overall conversion rate.
If you are looking for a solution to create and manage your Facebook ad campaigns as well as your social media advertising strategy easily, try our Facebook Retarget plugin especially made for Shopify sellers, you sure won't regret the decision!