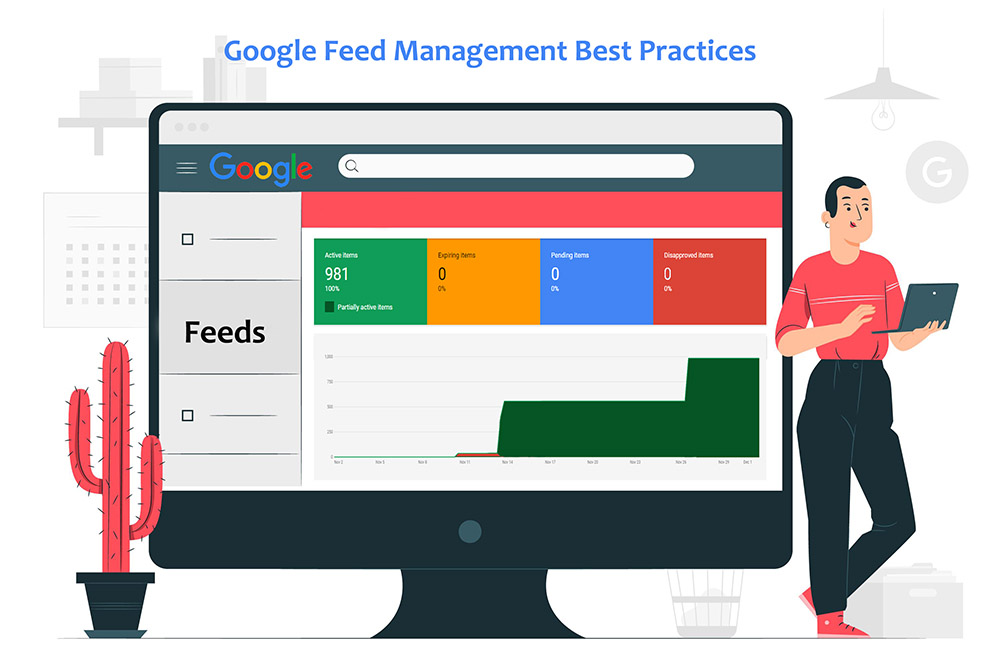 Google feed management best practices: 
Optimize your product title

Increase your product impression by adding keywords

Take advantage of Google trends

Use Google Keyword Planner to optimize
Before jumping straight to the best practices, it's necessary to make sure that you understand the way that Google Merchant Center (GMC) gets enough information about your products, it's especially useful for the users who first know about GMC.
1. How Google Merchant Center updates your product information
Your GMC account will get the information through Product feed to format for each program on Merchant center such as Shopping ads, Sales promotion, or Product recommendations. Before the appearance of a product feed, each time you advertise your product, you need to add keywords for Google to run ads, however, it raises a big problem when you have plenty of (like thousands…) products on your store.
GMC and Product feed will update the keywords automatically. They get data, compare with the keywords that customers are searching for products on Google and decide the keywords for you. That's why it's required enough information for its system to do so.  Your product feed decides to whom and when your ads will show. Why? 
When you search on Google Shopping, there will be a filter part on the left side.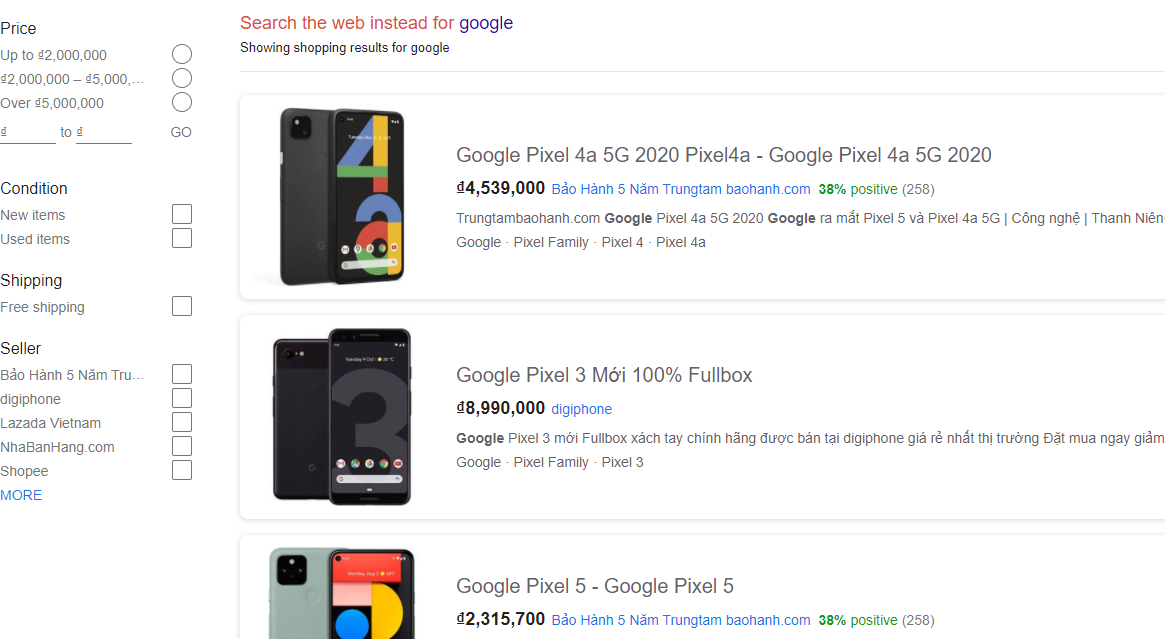 All those filter elements are taken from product feed. Google will list out all the necessary attributes when you select the country you are doing business.
There will be some required attributes that you need to make sure your products are active in your feed. Checkout the list of product attributes. To submit your product data to feed on GMC, you can use the template from Google and fill in the information, or you can use a tool from a third party platform, such as Google Shopping Feed on Shopify which can automatically upload your product based on your conditions settings. 
Submitting all required attributes of your product to GMC is not enough. Actually, it's just a half part of the whole story, the last part is the way that you make your content visible and appealing to your audience to click on. 
2. Google Feed management best practices
Optimize your product title
A correct format of product title will bring your product to the right customers. The basic title naming structure includes brand, product and attributes (color, size, weight). And it will vary for different industries. You need to do tests or switch positions amongst those  factors to choose the best title for your product. 
Here the naming structure for some typical industries and an example for you to highlight: 
Apparel: brand + gender + product type + attributes
For example: Zara women's sweater, black (size 6)
Consumable: brand + product type + attributes (weight, count) 
For example: Twinlab mega coQ10, 50mg, 60caps
Hard goods: brand + product + attributes (size, wight, quantity) 
For example: Frontgate wooden dining chair set, natural, 4-piece
Electronics: brand + attribute + product type 
For example: Samsung 88" smart led tv with 4K 3D curved screen 
Books: title + type + format (hardcover, ebook) + author
For example: 1000 italian recipe cookbook, hardcover by Nigella Lawson
Seasonal/ holiday: occasion + product type + attributes (color, size, weight) 
For example: college grad 2013 storage box gift, silver 
Increase your product impression by adding keywords
Adding keywords to your product title or description will be helpful for you. Those keywords must be related to your selling products without misleading or advertising dishonestly. 
For example, instead of using the product title that says "gray T-shirt", you can use  "best friend shirts", "T shirts with sayings", "Slogan T shirts" instead to be more specific about your product. 
Take advantage of Google trends
Google trends is a useful and free tool for you to check the search results for your keywords, help you to make comparisons and change to optimize your product title. The right keywords will expand your brand image to customers. 
For example, instead of using 4XL for your items, you can use plus size to increase the possibility of your product image in front of the customers, because there is a higher rate that customers will use plus size instead of 4XL when they go shopping. 
Use Google Keyword Planner to optimize
Google keyword planner is another free tool from Google, which can be found in your Google ads account. You can use this function without having to create ads campaigns. 

Beside the keywords, they also mention keywords ideas for you to research and adjust on your product. 
Your Google product feed plays an important role in launching your ads campaign, it must satisfy the Google requirements and the way you optimize will make your products easy to appear and attract your customers. The next step is to design a smart google shopping campaign, which directly decides to bring the revenue after investing your money in your ads.