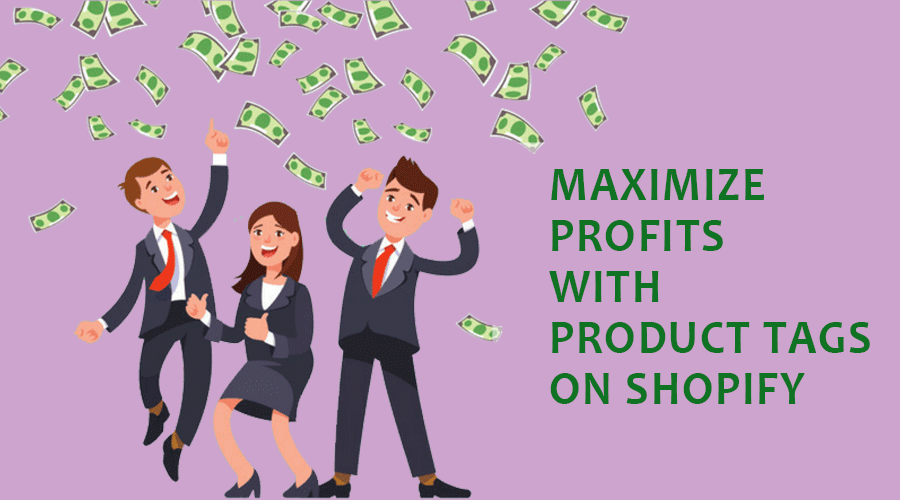 Ultimately, Shopify tags are very crucial for two reasons. First, they help your customers discover new products in your store, and you can use tags to signal something specific about a product to your customers (e.g., "best selling"). Second, tags can be very useful for analytics purposes. For example, what is the difference in sales between products tagged "New" vs "Hot"? Such knowledge helps you understand how tagging can drive customer behavior, all with the goal to increase your store sales
How will it increase profits?
1. Upselling and Cross-selling: Increasing average order size
Getting customers to spend more each time they use your eCommerce website is the holy grail of highly profitable eCommerce sites. Product tags help with this by allowing you to automatically associate items based on product tags and suggesting them to your customer during their checkout process. For example, let's say you're purchasing a projector and the website merchant has tagged that item with 'Projector' and 'Home Theater' will yield suggestions to purchase projector mounts and HDMI cables, items your customer may not have realized they need. In the example to the right, NewEgg uses this strategy brilliantly.
2. Decrease Website and Online Shopping Cart Abandonment
Common customer pain points that cause them to abandon an eCommerce shopping cart are price, the unavailability of the item they want, or simply deciding that particular product wasn't exactly what they wanted. Product tags are a commonly used strategy to help mitigate losses due to these problems in that they can help suggest similar yet cheaper products, different product brands, or related products to the customer.
3. Enhanced eCommerce website SEO
Making tags visible and more importantly, clickable for your customers boosts your web page SEO by providing keyword-friendly links to other content-rich areas of your website. We have a detailed post about the importance of product tags for your SEO here you might want to check it out for more information 
Product tags are particular, identifying characteristics of your product. Shopify, like other e-commerce platforms and marketplaces, requires that every product sold there come with a set of identifiers (tags) that will help it match your products to shoppers' queries. Tags include things like colors, sizes, weight, dimensions, intended uses for the product, intended users (men, women, children/ children's age ranges), and other granular details. You have to configure your tags in Shopify's unique order and category groupings. The more detail you can provide, the more your products will surface when someone is looking for a very specific item. 
If you are a Shopify seller and would like to use product tags on your store, it will be much easier to manage them by using the app Related Products by Tags.