Trung Duong

Category: Joomla Templates
Hits: 7230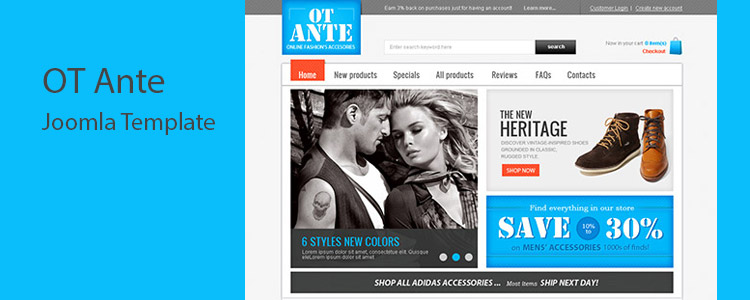 The next Joomla 2.5 Template on the list to be released at the end of April from our catalogue is the OT ANTE Joomla and Virtuemart theme. OT ANTE is a fresh and clean template that has been used a lot for online accessories fashion store as wallet, belts, ...

This theme will support Joomla 2.5 and maybe 1.5, K2 component, Virtuemart Theme and it will icluded pretty content slideshow.

For a refresher on what OT ANTE looks like be sure to check out the screen shots with click read more to see what it has to offer.