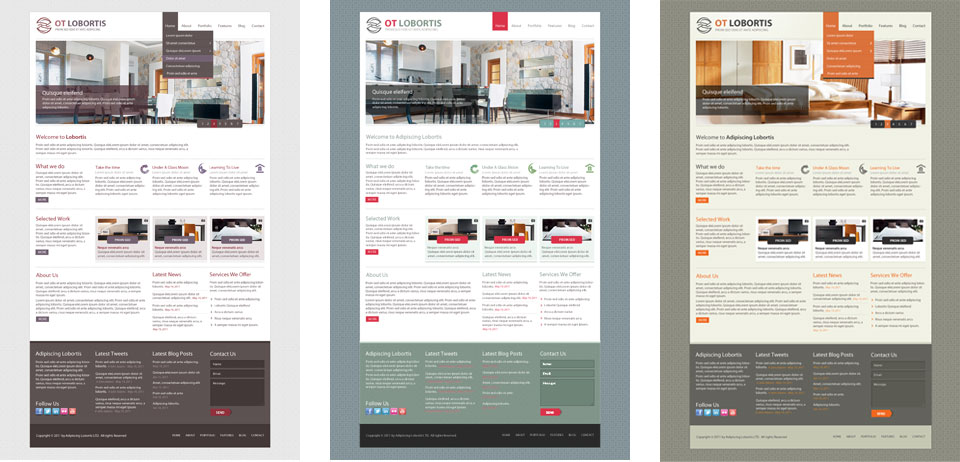 OT Lobortis is a business Joomla template with a minimal, clean and elegant design well suited for personal and professional use. It features 3 base styles and amazing content templates, which are easy to use and customize.
It comes with the usual flexibility of the Solid Framework, a smashing k2 Joomla Template and some elegant colour schemes that are perfect for an earthy, friendly business website.
OT Lobortis  will available as a Joomla 1.5 and Joomla 1.7 template and comes with quickstart packages as well.
Goolge custom fonts added:
You can easy select and change a font from google server, it automatically loaded from our server and update font each week for this theme. Easy controls font color, font size, font for heading title: h1,h2,h3,h4,h5,h6, body font, menu font, block font ...
and more features you can find when OT Lobortis Joomla template release in this month!