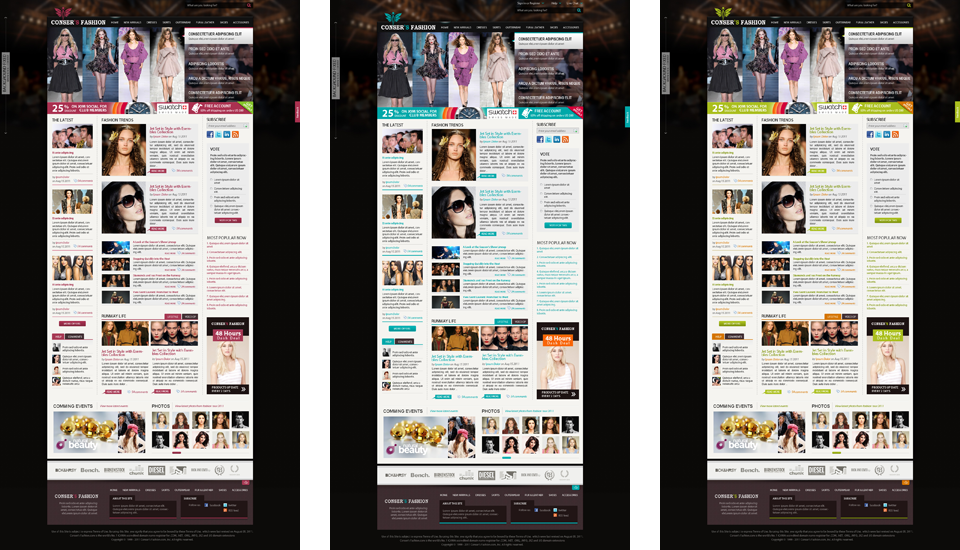 After a slight delay - I'd like to introduce the OT Fashion Joomla template.  OT Fashion Joomla template is a fashion magazine Joomla theme with a rich array of bold colours, mixed with smooth gradients and subtle textures that combine to create a beautiful and elegant design for your Joomla website.  OT Fashion comes with a slick new K2 template as well as the usual flexibility.

For a full run down of the features you can check out the  OT Fashion go straight to the  OT Fashion demo. I can provide some features of OT Fashion Joomla template as:
Native with joomla 1.5 & 1.7
Goolge custom fonts added:
You can easy select and change a font from google server, it automatically loaded from our server and update font each week for this theme. Easy controls font color, font size, font for heading title: h1,h2,h3,h4,h5,h6, body font, menu font, block font ...
and more features you can find when OT Fashtion Joomla template release!