Shopify Apps by Omega
Browse our great Shopify Apps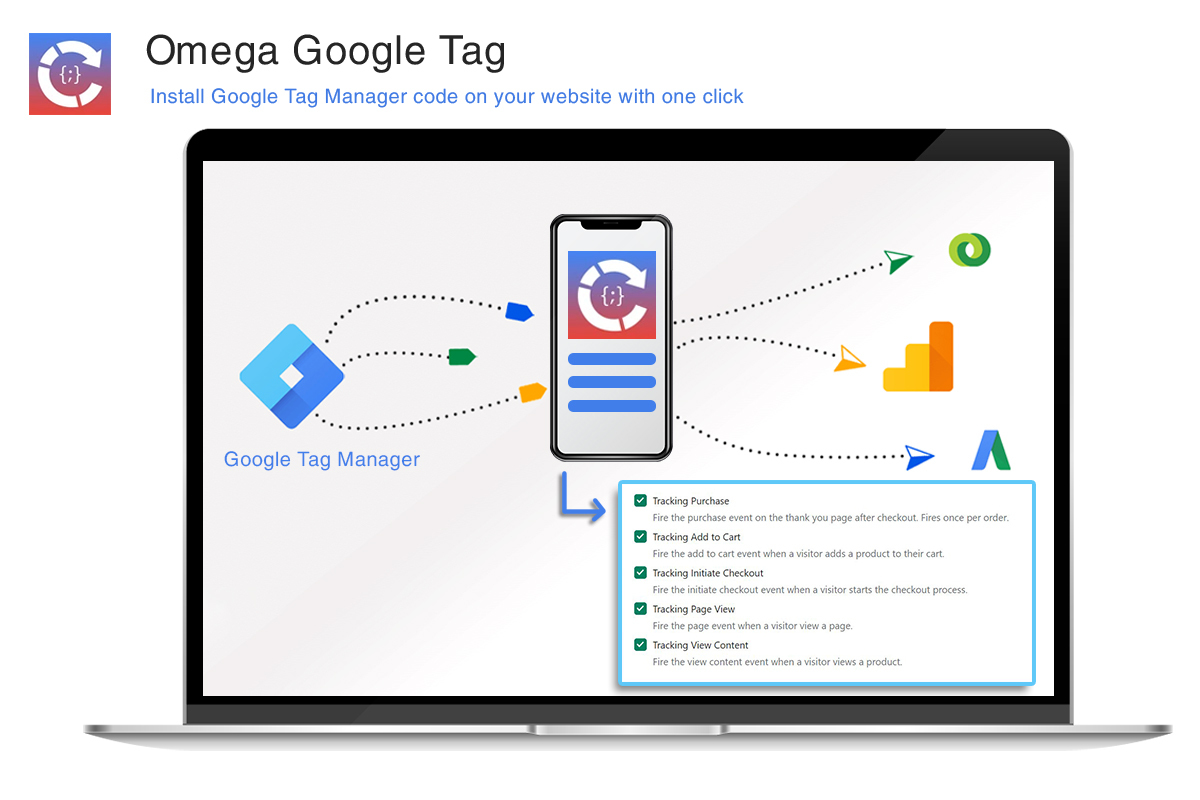 Omega Google Tag
Install Google Tag Manager code on your website with one click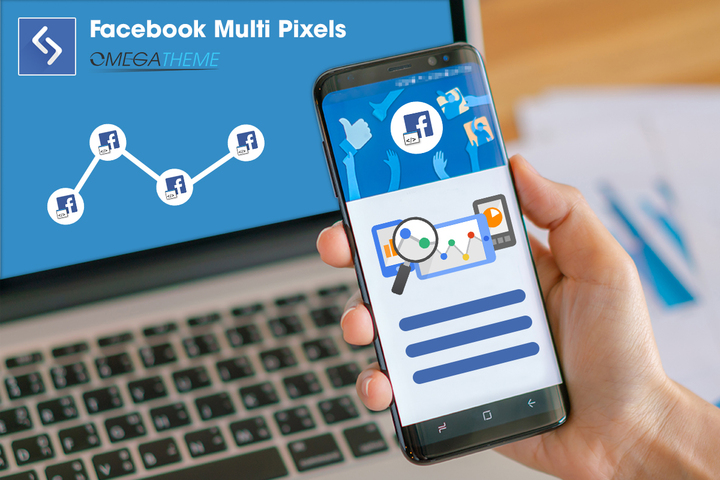 Facebook Multi Pixels
Track multiple pixels, build custom audiences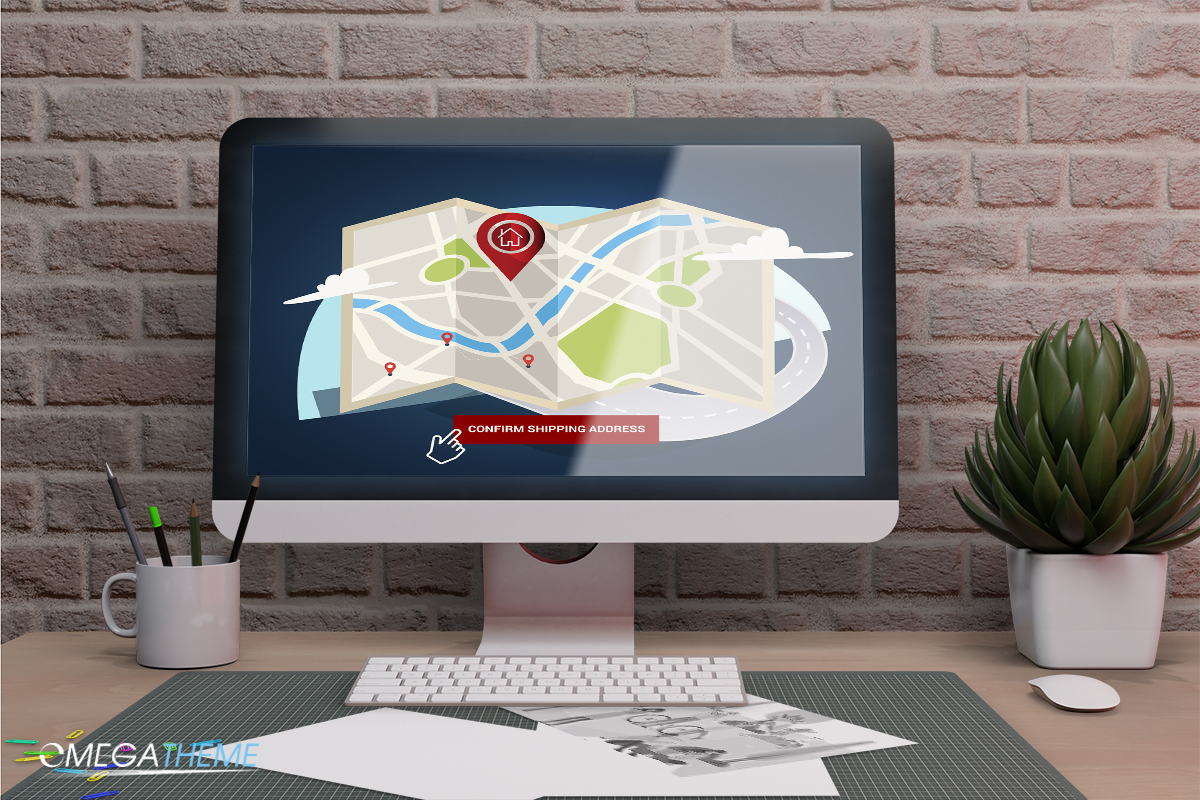 Address Confirm with Map
A shipping locator with Google Map interface on thank you page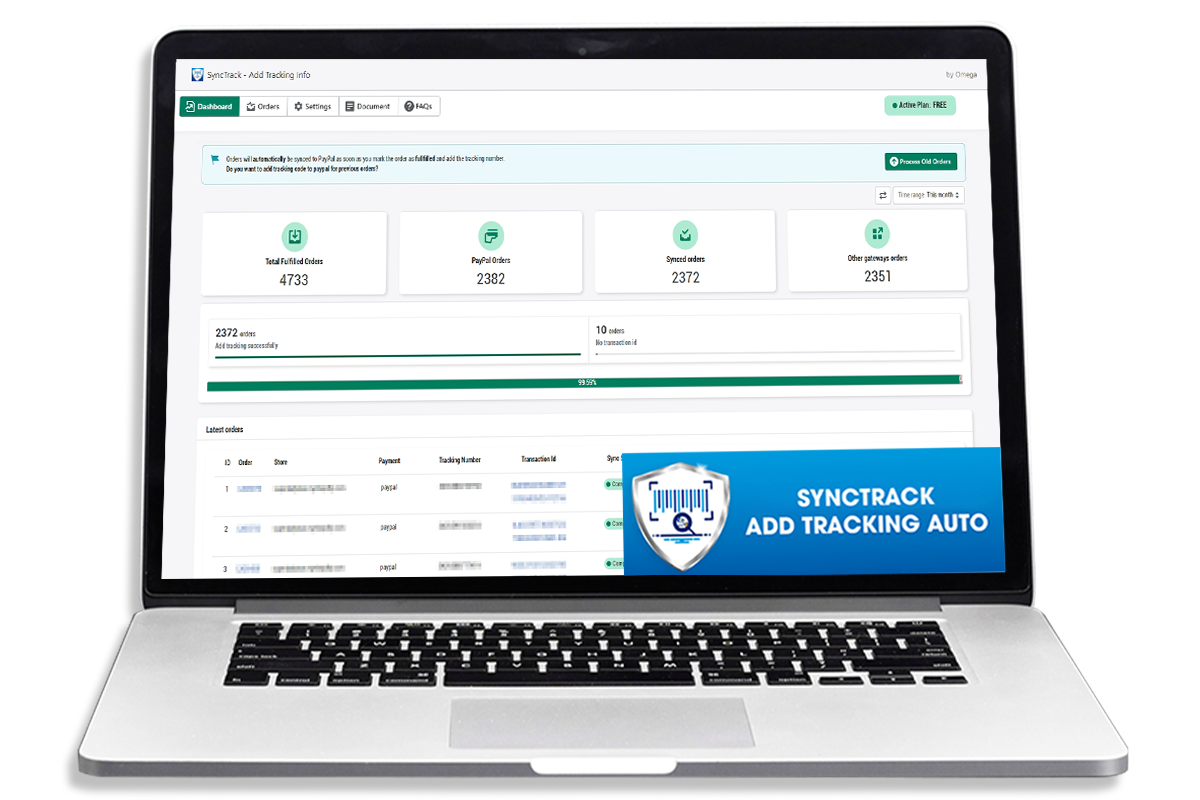 SyncTrack Add tracking auto
Paypal's #1 recommended best practice to reduce the likelihood of having a reserve applied to your account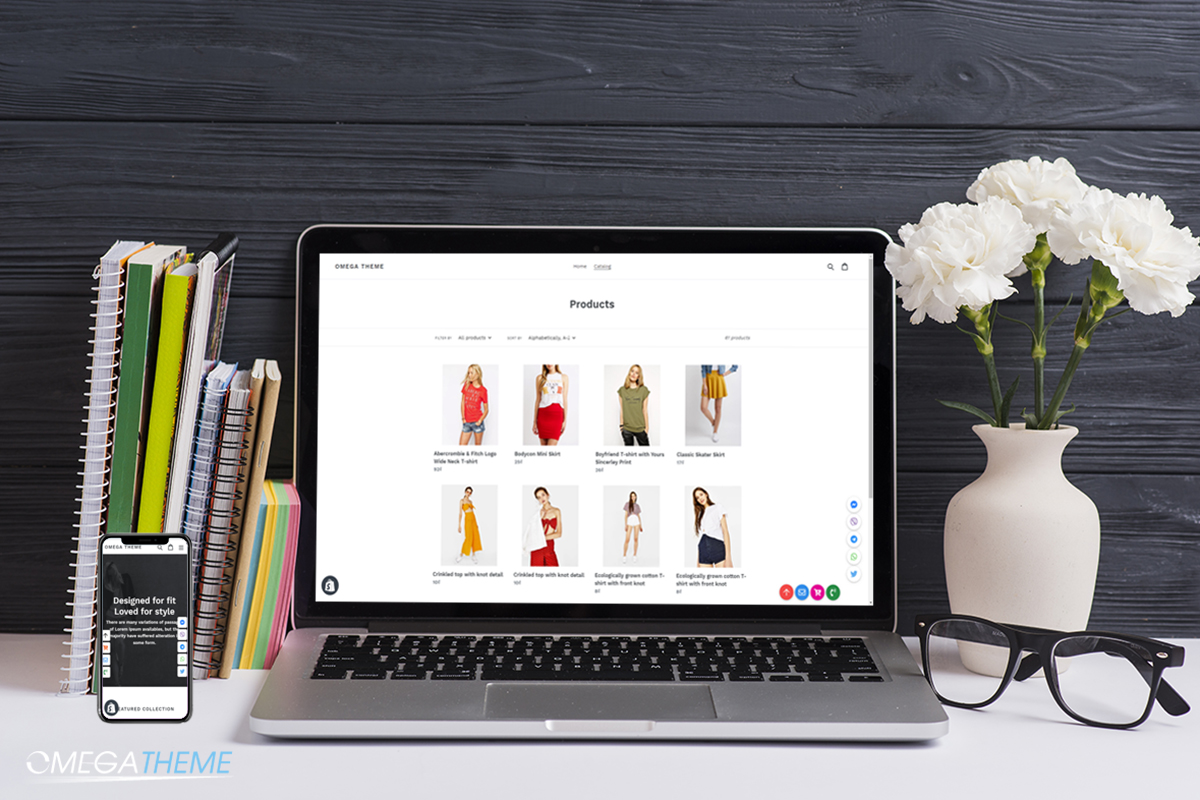 CTA Buttons
Simply add sticky CTA Buttons like Phone, SMS, Whatsapp, Cart
Request A Quote & Hide Prices
Negotiate a price that satisfies both sellers and buyers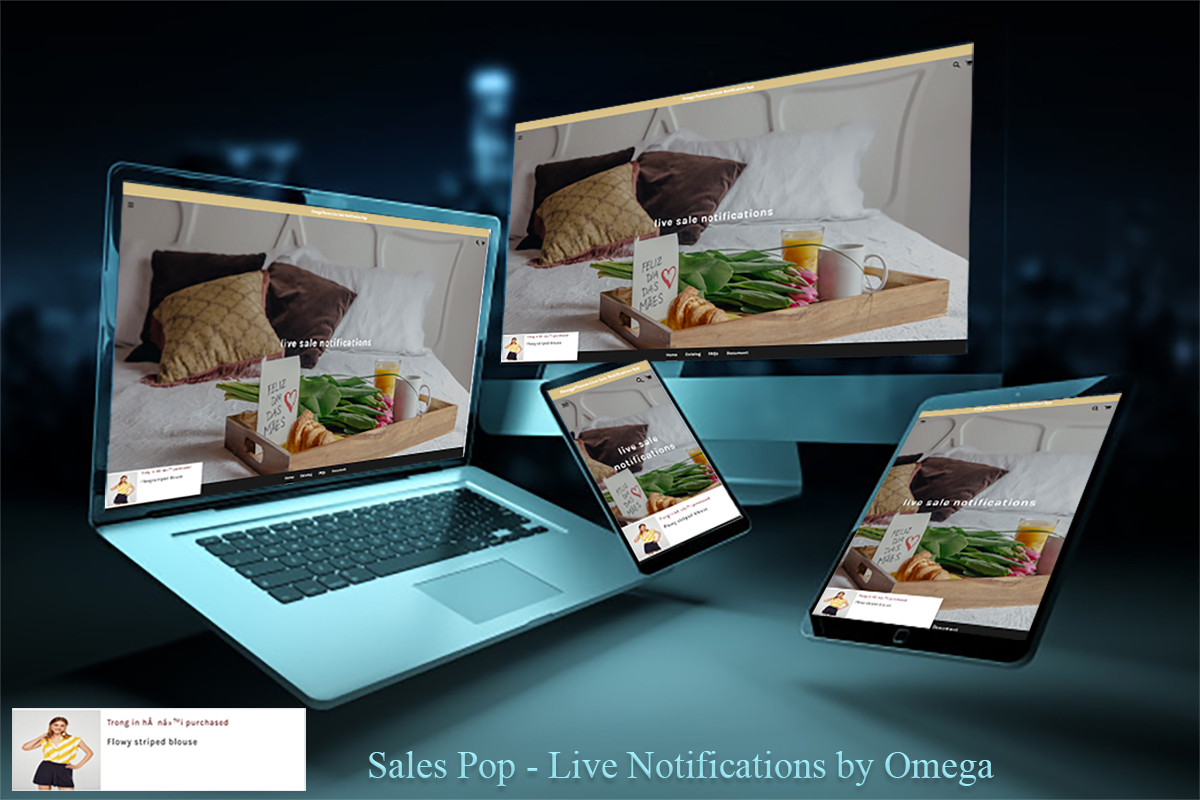 Sales Pop ‑ Live Notifications
Displays recent orders on your store for prospective customers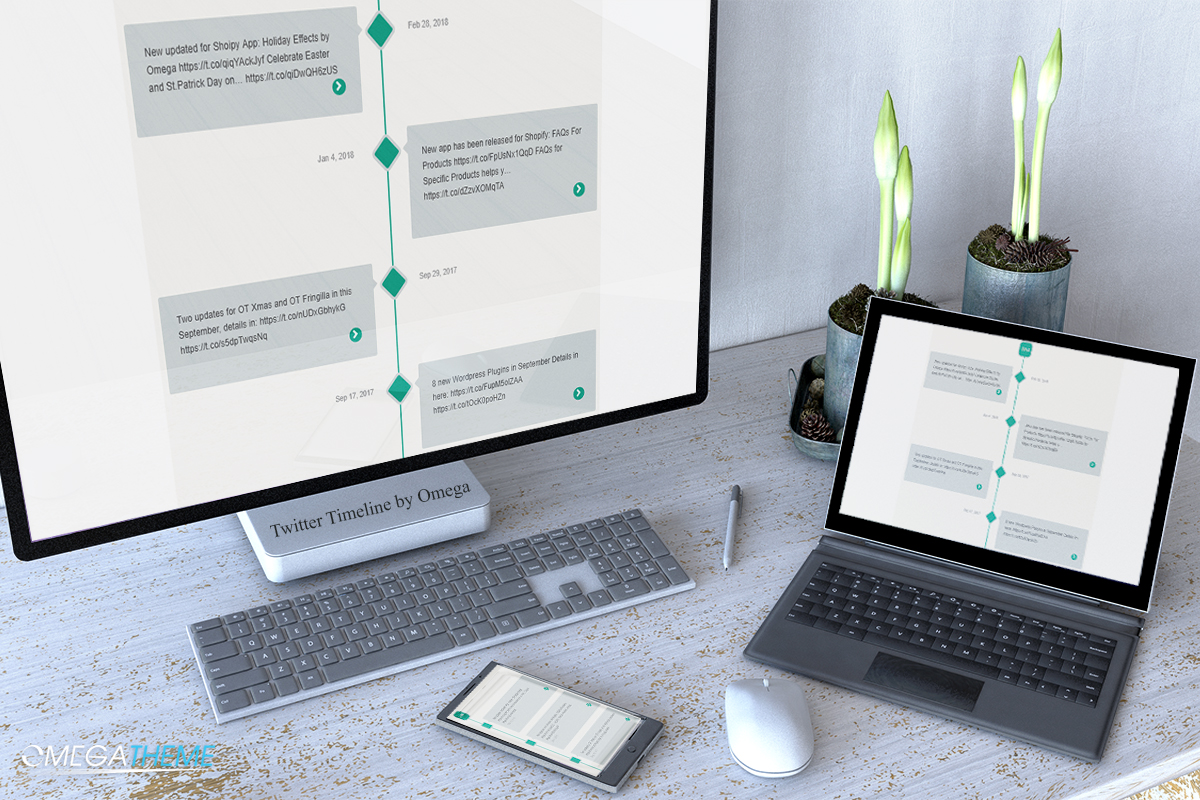 Twitter Timeline
Twitter Timeline by Omega is an awesome app to display your latest tweets, lists or collections from Twitter to your store.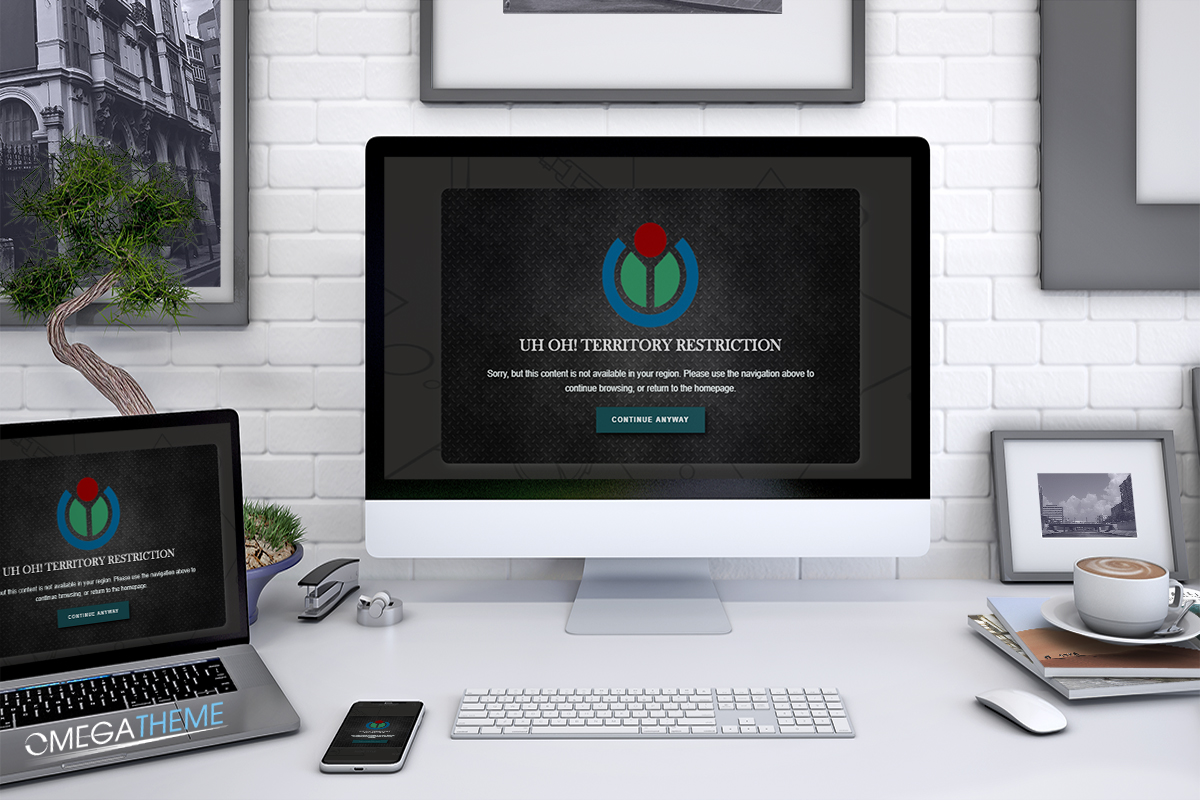 IP Blocker & Country Redirect
Limit visitors who are accessing the site from a set of specified IP addresses or locations.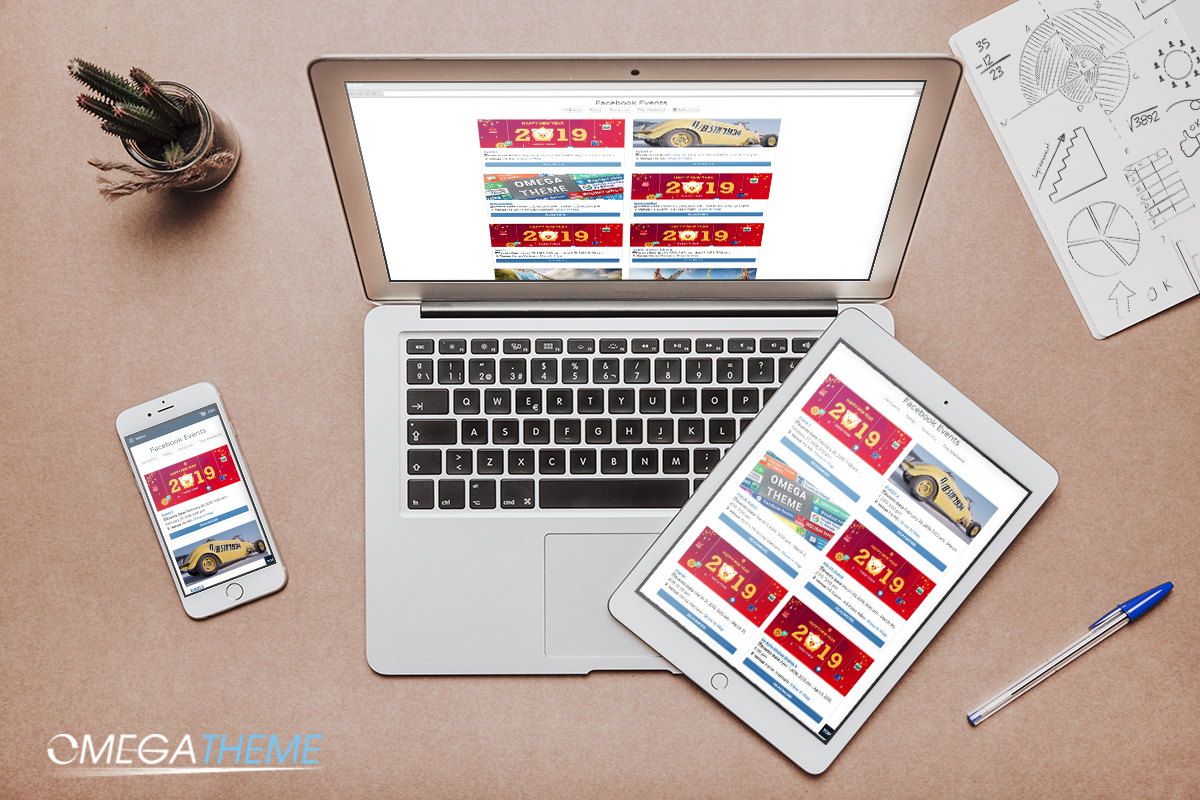 Facebook Events by Omega
Facebook Events Display uses Facebook official Graph API to display the events calendar on your store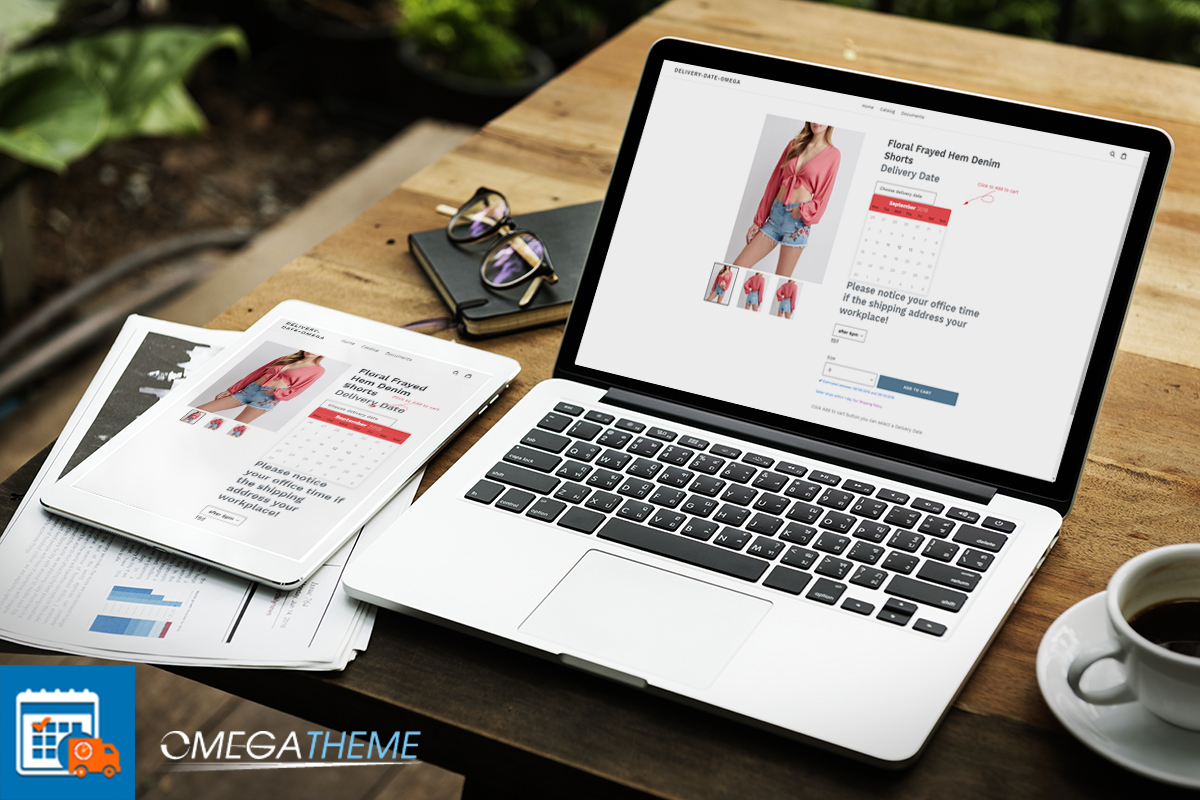 Delivery Date By Omega
Delivery Date allows customers to choose exactly when they want to get goods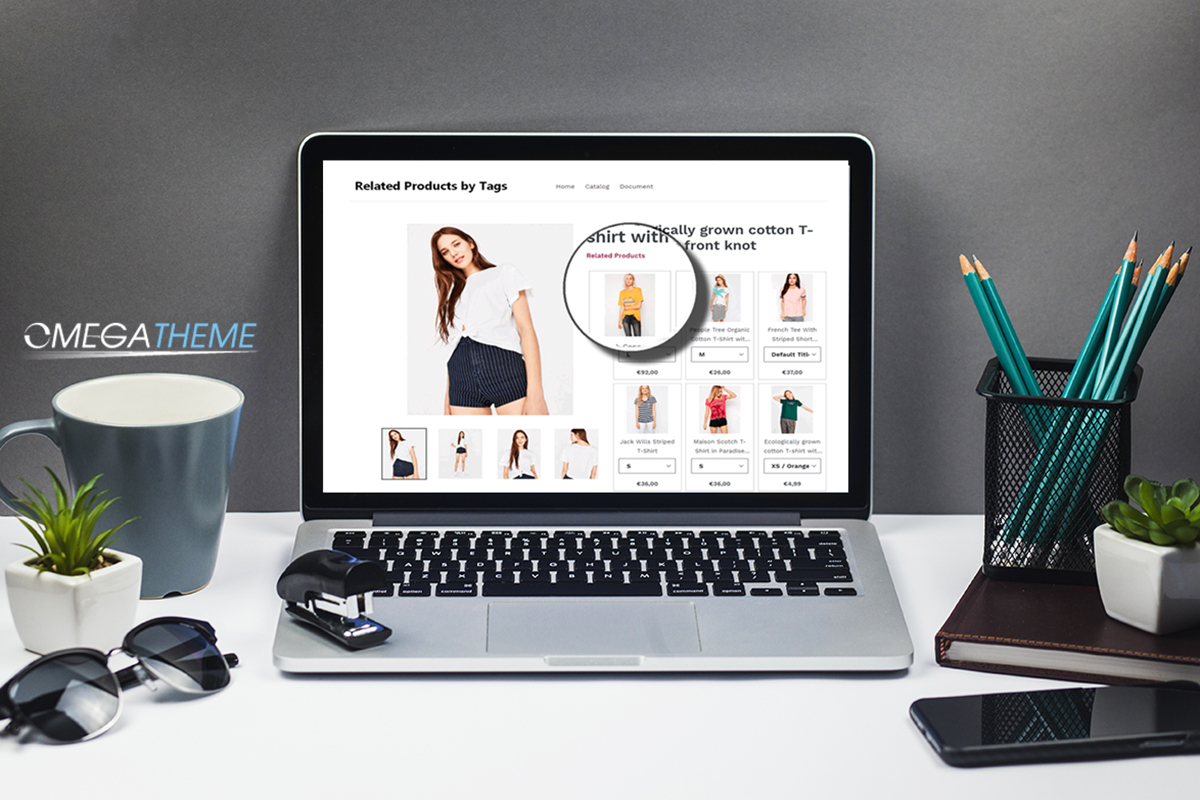 Related Products by Tag
Show Related Products & Recently Bought Together products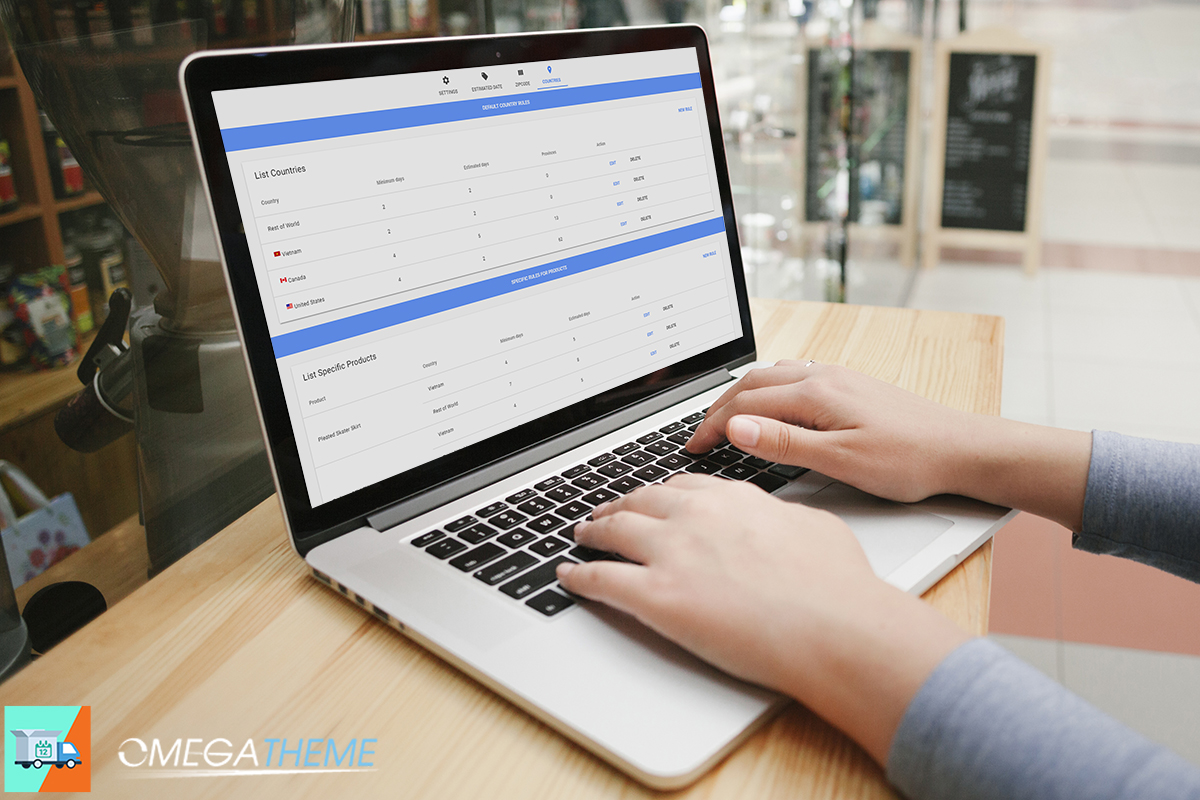 Estimated Shipping Date
Set estimated delivery date message for your products.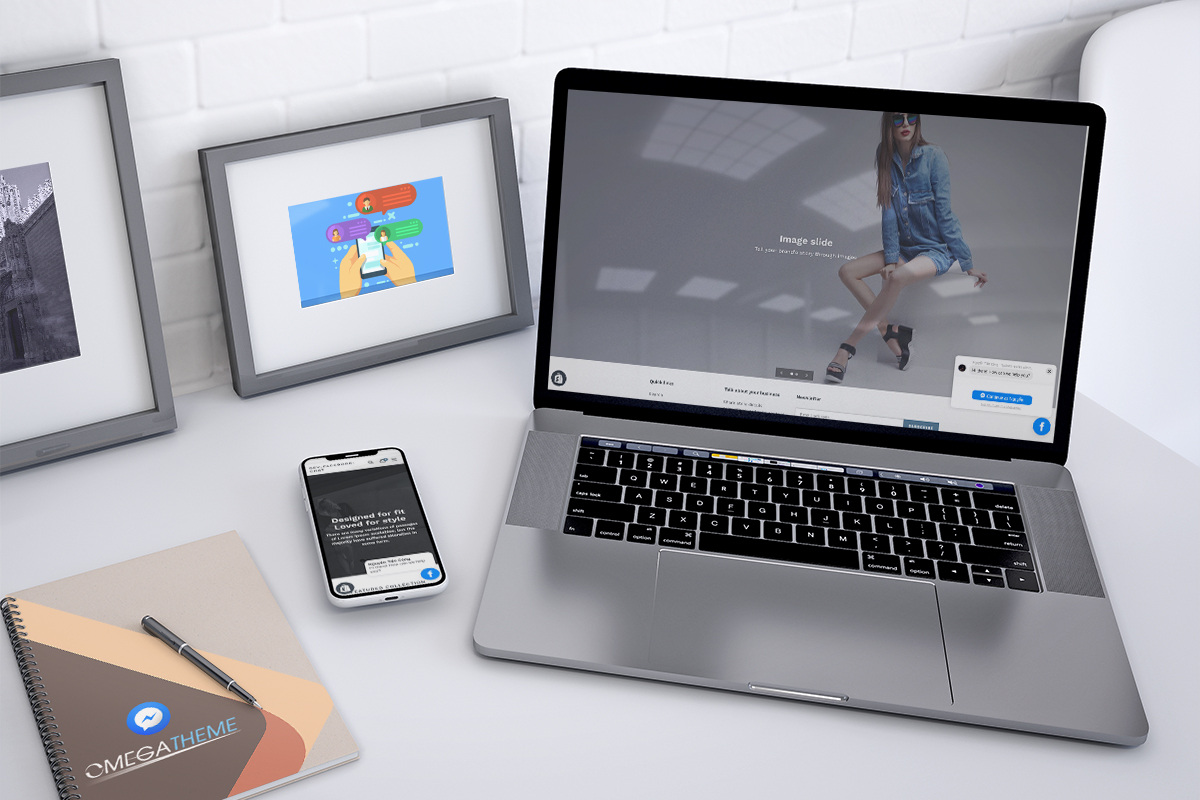 Facebook Messenger ‑ Live Chat
Chat with customers via Facebook Messenger right on store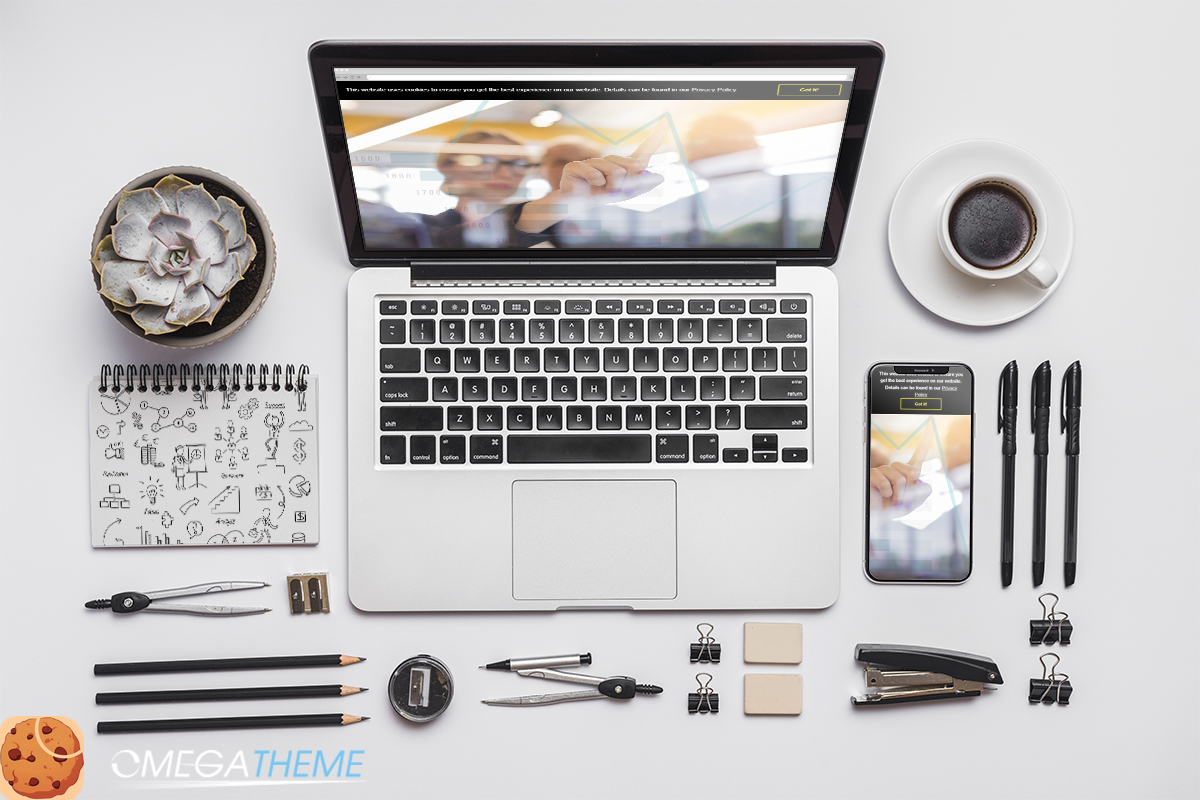 EU GDPR Cookies Notification
Notify your visitors about your Privacy Policy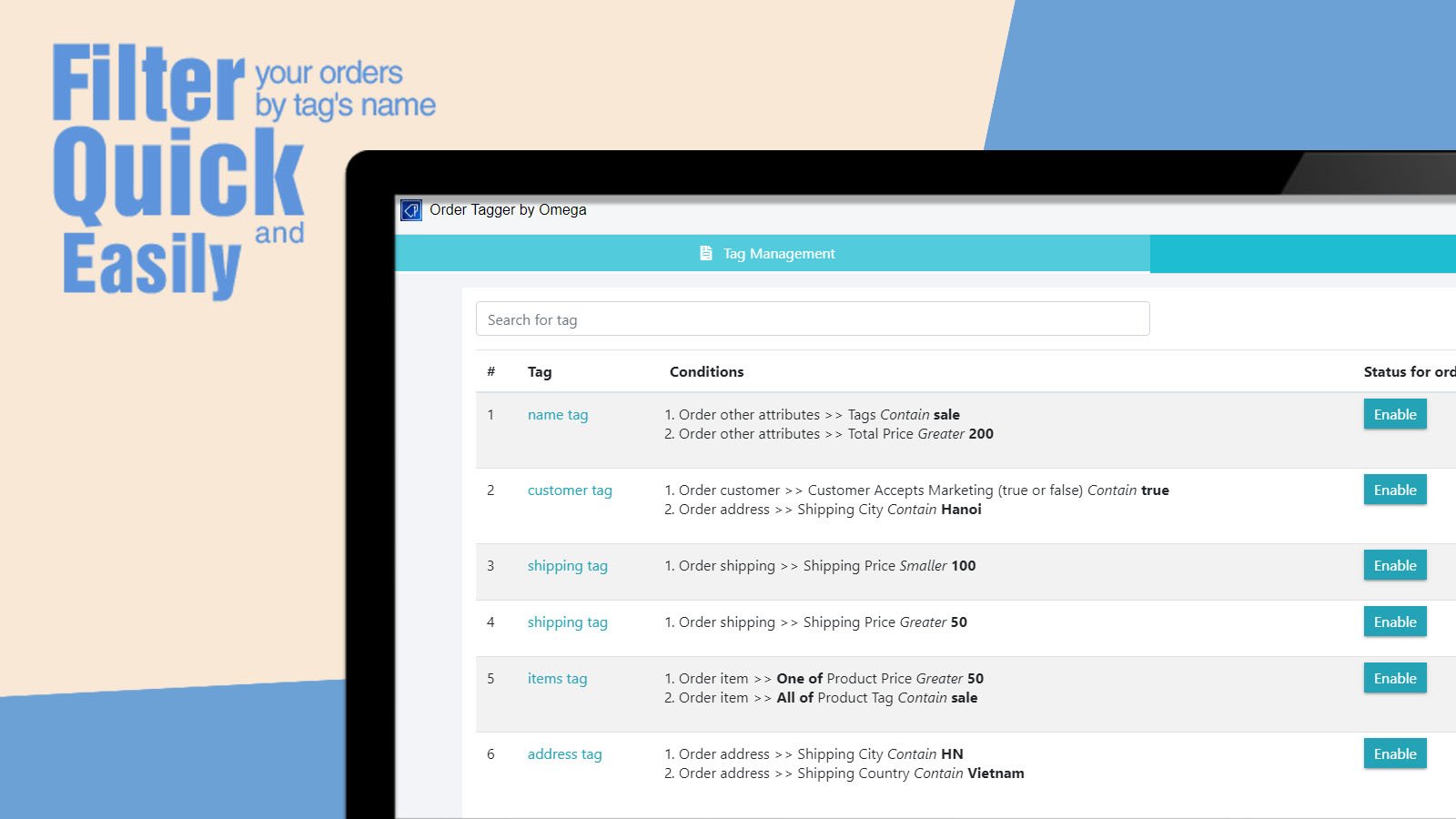 Order Tagger by Omega
Auto tag orders, customers with multiple conditions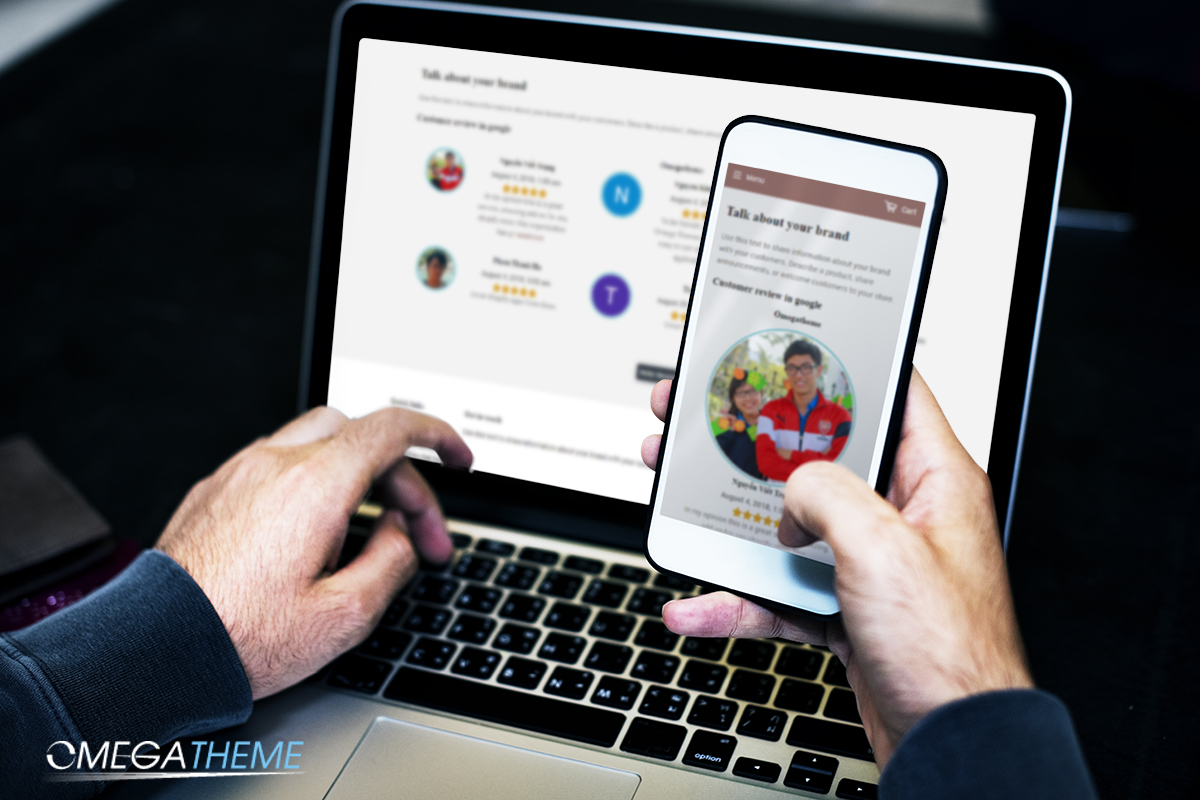 Google Reviews by Omega
Google Reviews is an easy and fast way to integrate Google business reviews right into your Store.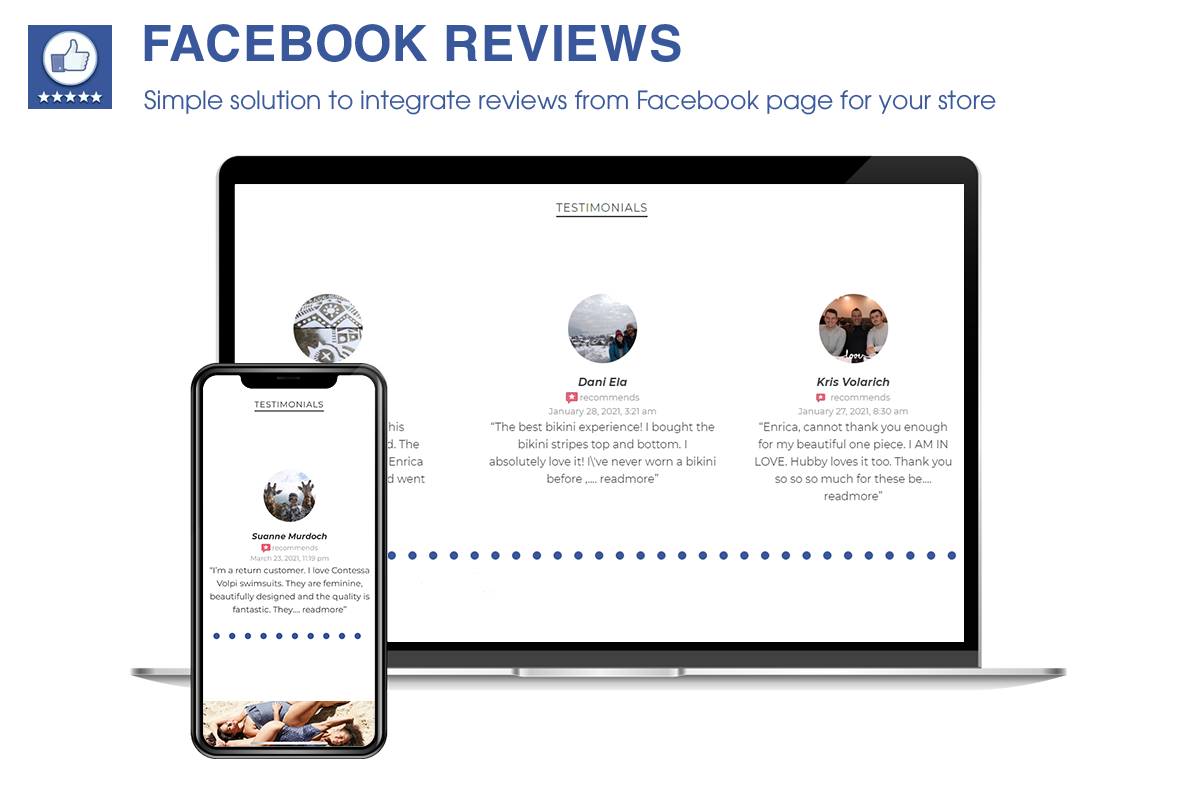 Facebook Reviews
The App uses Facebook official Graph API to display the events calendar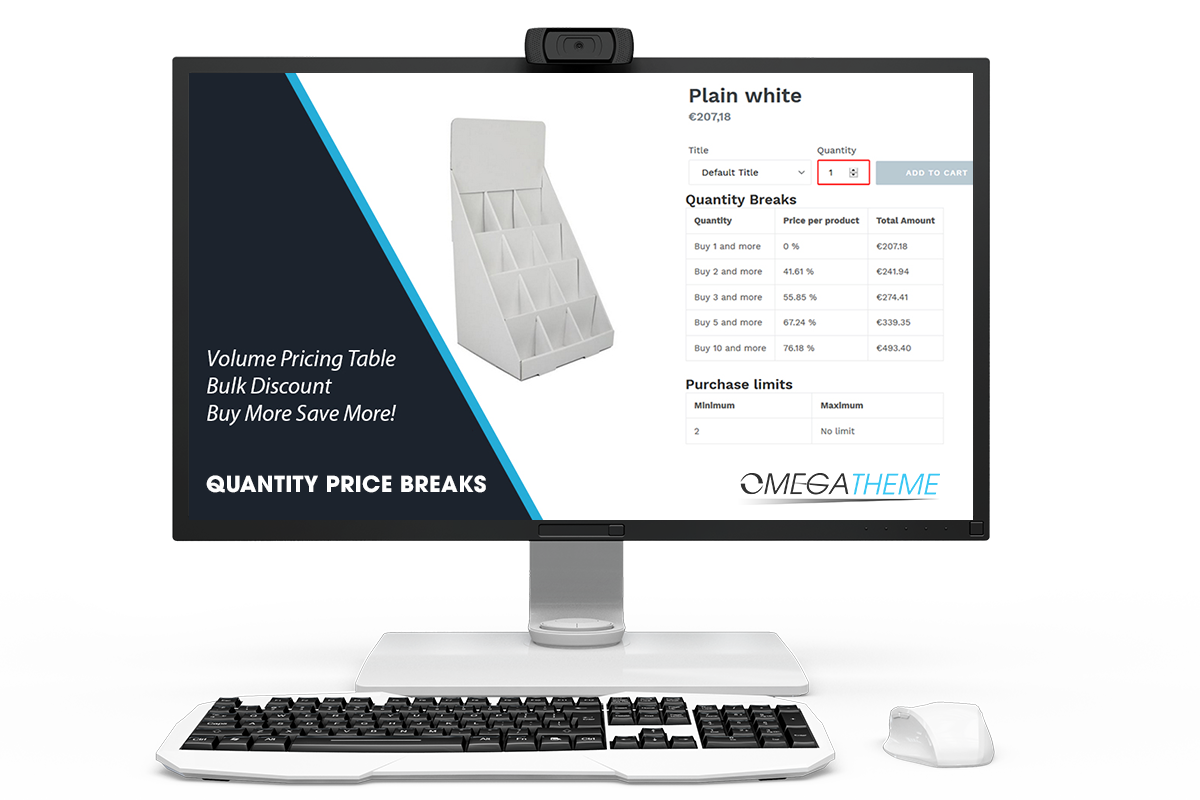 Quantity Price Breaks
This app allows you to offering buy discounts based on quantity purchased and you can limit the minimum or maximum quantity of a product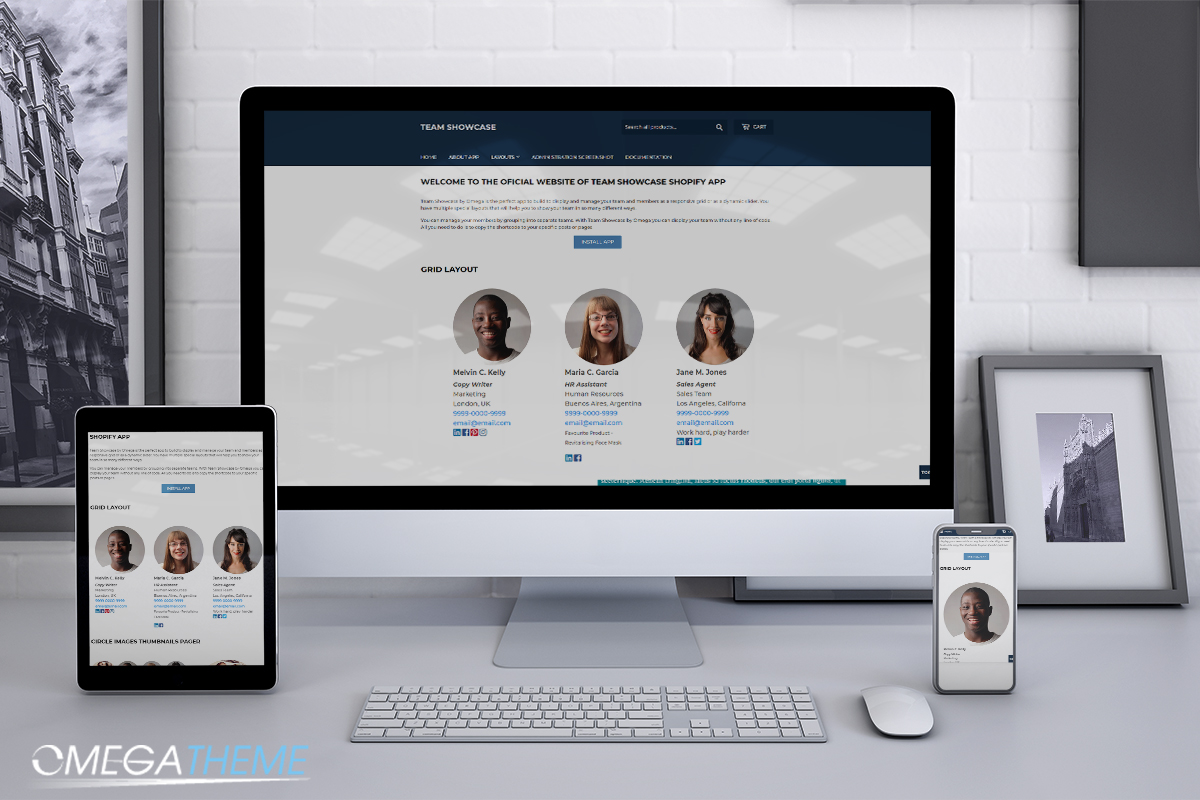 Team Showcase by Omega
Our Team by Omega app allows to manage team members, and display their picture,personal's link and biography on pages or posts.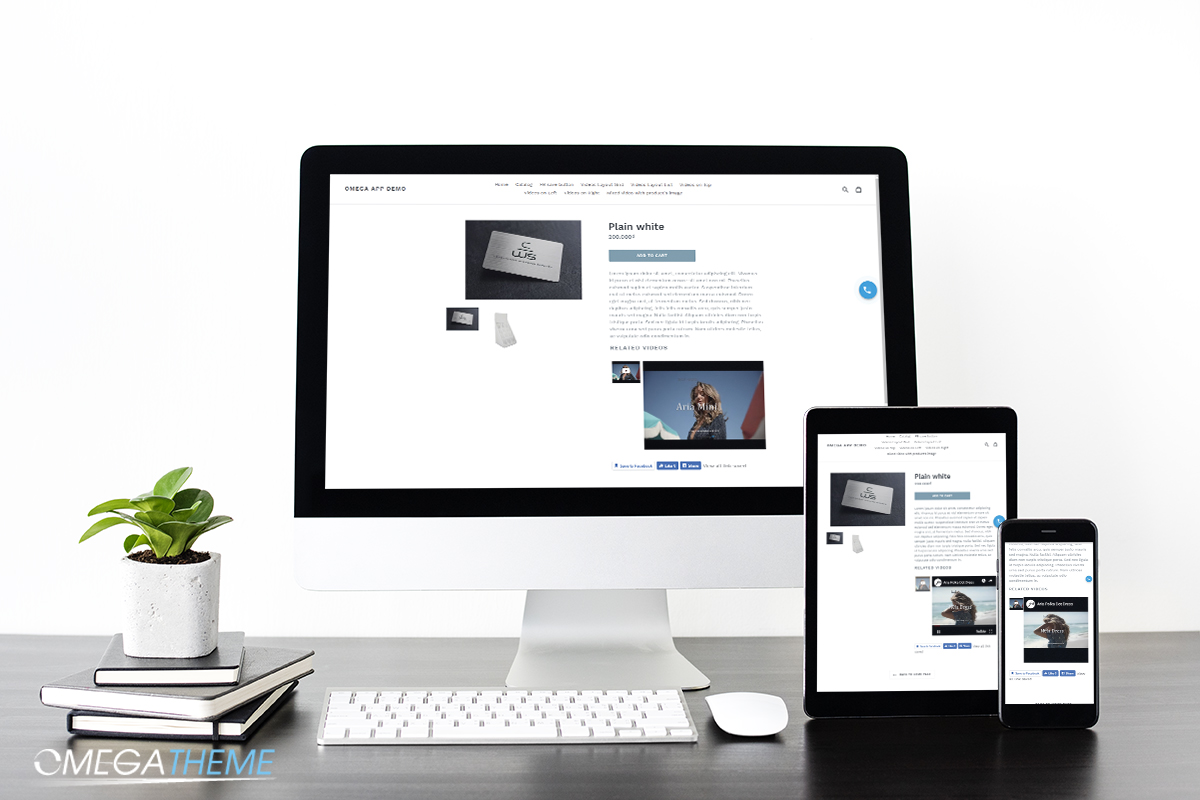 Product Videos by Omega
Product Related Videos is an easy and powerful way to add videos to your store. You can embed your video to the product page, description.